Armando Colaco is arguably the most successful coach in Indian football over the last decade or so. He has won every trophy in the country with Dempo SC and made them a force to reckon with over the last 13 years or so, since having taken charge of the club at a time when they were in the second division.
However his contract with the Goan club is set to expire at the end of this month and it seems evident that he won't be at the helm of affairs next season at his favourite club.
"(There is) nothing of that sort. My contract gets over on 31st (May) and then they will decide. People come with weird ideas. It is the prerogative of the management to continue or not to continue. Till 31st, I have to work and after that, like they always do, they renew. Now it is up to them.
"Till today I am the coach and I am the secretary except for one year when I was not there during my blood sugar. People come with unwanted things. I am a Dempo man and will always be a Dempo man," Colaco told Goal.
The Dempo gaffer was recently quoted saying that some of his support staff interfered in the team selection and that led to a bad atmosphere in the dressing room. Colaco was quick to distance himself and mentioned he enjoys a fantastic bond with assistant coach Mauricio Afonso.
"I cannot satisfy everybody. There were some controversies. There were three people who were sitting on the bench who got angry and complained. I always appreciate my coaching staff – Mauricio is there. We share a very good relationship. All these years, I never complained about my coaching staff, why should I complain now? Just because my team is going through a bad phase? This happens to anybody. Barcelona lost 7-0. Did anyone dream about it?" he questioned.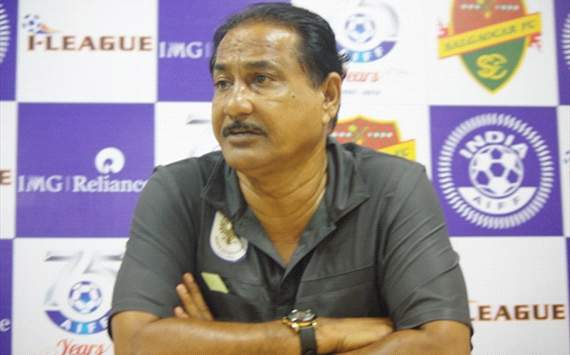 Armando reiterates his commitment to Dempo
Dempo lost their way this season not having signed top quality foreign players and once they did release them midway, they couldn't find the best players to replace them. Rohan Ricketts, who became the first player to have plied his trade in the Premier League to grace the I-League, lasted only about four-to-five months long at Dempo and eventually his contract was terminated after his frequent outbursts on the social media. Stephen Offei was signed but was never registered for the I-League as Colaco wanted the Ghanaian to prove himself in the local league games.
"Rohan Ricketts did have a touch of class but somehow he crossed the line and then he came up with all those things saying all kinds of things which he couldn't even prove, and not even his agent could. He was coming well into the game and then he suddenly disappeared," said Colaco.
"About Stephen Offei, the less I talk the better. He was told that only if he plays that I will sign him for the I-League. But he didn't perform well. But the problem this season has been injuries to so many players. The day I lost Mahesh Gawli, I knew things will get difficult for me. He is a leader at the back. Then I lost Samir Naik," he highlighted.
The Whites are rumuored to cut down their budget for the upcoming season and several of their high earning players are expected to leave the club. Colaco pointed that since his side play a unique brand of football' dispersing more than half of the squad at one go wouldn't be a smart move.
"You can't put 14 or 15 of them out. You can't bring everybody new because we play a different type of football. That's what people misunderstand when I say 'different style of football.' We like to keep the ball, we like to slow down the pace of the game. We like to kill other people's fast pace. So this is the way but people misinterpret. I will wait till the end and see and decide accordingly," he mentioned.
After enjoying a glorious career at Dempo as a player, coach-cum-secretary, Colaco has been allegedly accused of running a modus operandi at the club by siphoning off players' wages. It has also been rumuored that several players at the club have dual contracts which has further added to the confusion. This has led to an internal enquiry at the club and the coach claimed that he has been absolved of any wrong doing as nothing could be proved.
"When I joined Dempo, the first thing I did was sign the contract of the players for three years. Then all the salaries of the players were deposited in the bank account by the finance department. So where does Armando or anybody comes in the picture?" he asked sarcastically.
"There are rumuors. Nobody can accuse me. There are rumuors that I have been taking money from the players and that they have complained. So far, no players have complained to the management and the management has given me a clean chit. The boss (Srinivas Dempo) has told me all this," he said categorically.
Colaco opined that since his team hasn't had the best of the seasons that such accusations are being leveled against him.
"So when the team goes down, everything starts coming. Everybody loses. For 12 seasons, we have been consistent. Just because one season we didn't do well doesn't mean that the team has got relegated," he said.
The 59-year old did mention that he isn't short of options should Dempo decide to part ways with him at the end of the season. However he shall forever remain a fan of the club.
"This team (Dempo) was down. We had Mexican, Brazilian and Iranians coaches but the team was down when I took over. I created this team.
"But this is not the end of the road, if something happens tomorrow, I will go somewhere else. I will go to a school or an academy or a new franchisee. There are so many feelers sent. I don't have to get frightened and my achievements speak for itself. Anybody will be willing to take me in a school or an academy," he concluded.
How do you stay up with football when on the move? With http://m.goal.com –your best source for mobile coverage of the beautiful game.