Now with Air India and ONGC FC
ousted
from next season's
I-League
, the All India Football Federation (AIFF) have decided to
invite bids
for two new clubs to fill in the vacant slots.
"Unfortunate for them (Air India and ONGC FC), but we (AIFF) had been giving them a lot of time. We were trying to introduce this (Club Licensing) from 2010-11. We had given them three years time and so they knew it really well," I-League CEO Sunando Dhar told
Goal.com
.
Speaking on the initiative of the AIFF to invite new bids to get a direct berth in the top division, Dhar confirmed that the teams progressing from the second division too would make it into the I-League as well.
"It's not that we are closing down [I-League] division two. They will have the same kind of chance to qualify and play in the I-League," Dhar mentioned.
"We also want to spread the league to different parts of India. Even in the second division, for the last few years, you see that teams are coming from Kolkata, Goa or from around the North East. We want more participation from Delhi and Bangalore and rest of India also," he continued.
"That will help in the development of football in those regions, it will help in the development of fans, community development programmes and grassroot development programmes and so on. So football on the whole can also improve."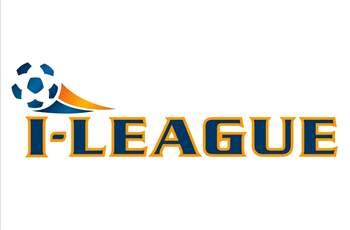 Who could the two new clubs be?
The AIFF is conducting an open house meeting for interested agencies in securing the two franchisees which is scheduled for 5 March at the Football House in Dwarka, New Delhi, to discuss and solicit suggestions prior to finalising the Request for Proposal for formally inviting the bids.
"The process that we're doing is, we are having an investor meet, that is an open house session. We had put up an ad in the newspapers also. So we would be sharing with the people who registered, what our thoughts are and what are the processes involved and then we plan to have one more (meet) at Dubai," The I-League CEO explained.
"We believe that there are expat Indians or foreign nationals who have a keen eye [to possibly own an I-League club in India]. Because, already we have the United Sikkim club for which the money comes from Dubai. There are teams from second division, namely Dodsal, whose investors are mainly from Dubai. So we think that there is a market for Indian football out there (Dubai)," he stated.
"Bringing in these kind of investors, we want to bring that level of professionalism through the management also. So we are going to have the session some time later in the month in Dubai and then the tender notices will go out. Once we get the bids and we will give it to whoever is efficient.
"We hope to finish this process by end of April. What we think is that, by end of April we'll finish the league, and they'll have a month's time to set their house in order. The 9th of June is when the transfer window opens. So they need to be ready for that," he reasoned.
How do you stay up with football when on the move? With http://m.goal.com –your best source for mobile coverage of the beautiful game.