ONGC FC have been on a roll, as is evident from their past few results. Three consecutive wins have propelled the side to 7th place with 20 points on the I-League table. And a lot of praise goes to their central defender Wahid Sali, who has put in stellar performances consistently and helped the team's cause with terrific showings in defense, as the team garnered three cleansheets, one after another, one of which came against a talented East Bengal team, who were thoroughly frustrated on the day. Here is a look at the player:
Name:

Age:

Date of Birth:

Position:

Height:

Squad Number:
Wahid Sali

27



11 December 1985





Central Defender





183 cms





28
In an exclusive conversation with
Goal.com
, Wahid was quick to heap praise upon their new coach Santosh Kashyap for the work he has put in from the time he has been at the helm. "Our coach gives a lot of attention to detail and he is always helping us out with correcting those small, minor things that we lack in our game. We are always striving to become better as a team. He is very friendly with us. He gives everyone a chance to voice out their views.", he proudly said.
Regarding Santosh Kashyap's man management skills, Sali stated his own example to highlight the boss' competence. "I can always approach him regarding any problems or queries that I have. He is open to everything. I recently went to him with my concern of lack of experience in the I-League. The coach really helped me tackle that thought by making me realize that no one is big or small here. Everyone is of the same level. He helped me raise my game and respect for my own self so as to remove those concerns. He asked me not to fear anything or anyone and play to be happy and moreover play for the team."
He went on to add that the team spirit and unselfish nature is something that has been embedded into the team's psyche by the new coach. And that exactly has been the key to their relative success in recent times.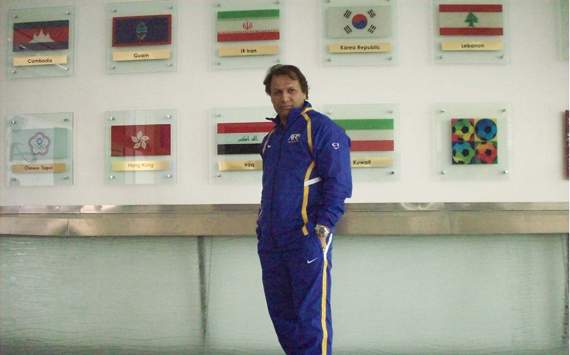 Sali credits Kashyap for the recent upturn in ONGC's fortunes
"All the players in the camp respect each other and really communicate well. I must mention that in the recent winning run, all the opponents we have had have been hugely talented, but then our commitment, our will of never giving up the fight, helped us win the games against them."
The player who has spent most of his career playing for the Universal Soccer School in Kerala, re-joined ONGC during December of last year, having had a brief stint with the club in the months of August and September of 2011. But due to urgent family matters to be attended at the time, he had to leave the club. His career also comprises of stints with State Bank of Travancore (SBT), Josco FC and Mumbai FC. The well-built defender holds ONGC's team manager Dharmesh in high regard as the latter played a huge role in his return to the club.
When quizzed about his debut in the 1-1 draw against United Sikkim, the soft-spoken player amiably shared his views. "I played 7 minutes on my debut against United Sikkim which ended as a 1-1 draw. The surprising bit is that I never touched the ball in those 7 minutes. That was my first I-League experience. But I am not worried about myself because I have faith in God."
"And I believe that the sacrifices I have made to play football, having stayed away from my family, all that will not go in vain."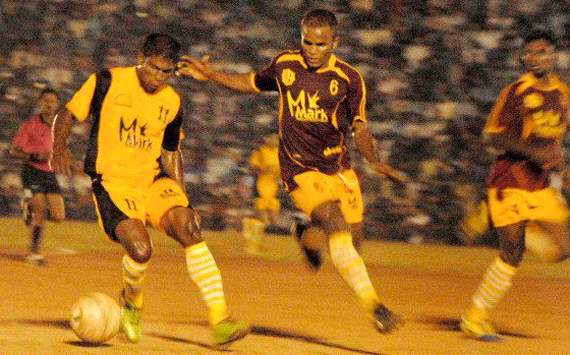 Sali has grabbed his second chance at the club with both hands
The Kozhikode born player aims to emulate the success achieved by the Late VP Sathyan, former India captain and defender.
"There is nothing as such in me that I can compare with a player as great as him, but if at all I would like to be like a particular player, it will have to be him. I will always try to become like him. I want to improve more and more. In terms of the level of player, I am still a boy in the I-League."
Sali believes his committment coupled with his astute eye for communication with team-mates will go a long way in helping ONGC stay up this season. He believes that proper communication between team mates can help solve 50% of the problem. The defender believes that with the help of god and sheer hard work, ONGC will continue their good form and soon be a serious force to reckon with in the I-League.
How do you stay up with football when on the move? With http://m.goal.com –your best source for mobile coverage of the beautiful game.