Mohun Bagan had been slapped with an unprecedented two season ban and were considered having withdrawn from the current season of the I-League,
after they had refused to come on the field in the match against East Bengal
, citing security lapses as one of their players, namely Syed Rahim Nabi, had been struck by a missile from the volatile crowd after their captain Odafa Okolie had been sent off for dissent.
The All India Football Federation (AIFF) showed remarkable maturity by overturning the said ban, and resorted to only slapping a Rupees 2 crore fine on the club, and also deeming that the club would start afresh (with no points) from the 11th round of the country's top tier football league.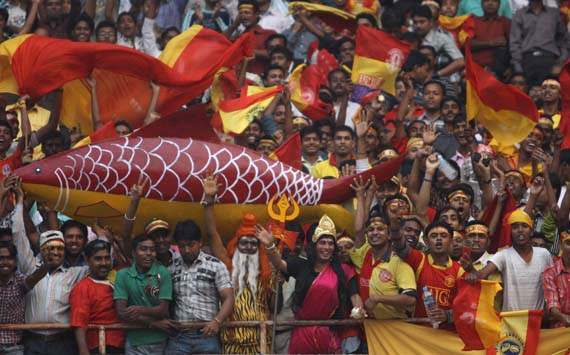 The rapid flip flop by the AIFF, on one hand shows that the country's premier footballing body is in sync with the fans' pulse and have taken arguably the correct decision, and on the other hand it shows its failure to stick with the rules, however archaic and illogical it had been. Nowhere in the world where football as a sport is played, is a club banned for two whole seasons for not turning up for a match.
Nonetheless, forget Championship contenders, Mohun Bagan will have to battle hard for a respectable mid-table spot, while always being aware of having to save relegation, which a couple of bad results will certainly push them towards oblivion. With the AIFF deeming Mohun Bagan's first ten matches null and void, awarding a 3-0 victory to East Bengal in the disputed derby, the Mariners have sixteen matches with forty-eight points up for grabs.
In spite of all the apparent doom and gloom as people claim that the Kolkata giants will have to fight for relegation, a clutch of positives are there to greet the Mariners' manager, Karim Bencherifa. For one, Karim was always saddled with several injuries in the squad that he inherited. Bagan's first choice XI was never at his disposal, hence the indifferent and downright shocking results that it brought. Karim needed time to get in sync with his players and the players too can properly appreciate his tactical instructions and accept his training methods.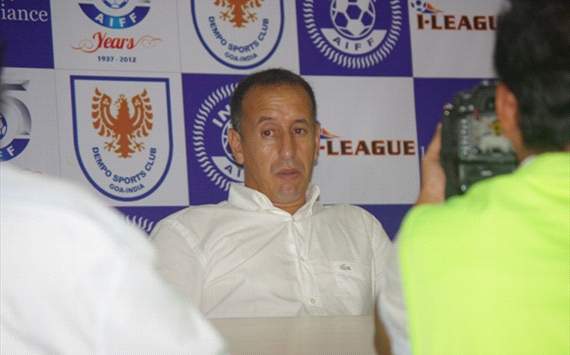 The deliberations and counter deliberations have also meant that star man, Syed Rahim Nabi who had been hit with the missile on that ill fated day, too has sufficiently recovered and he is joined by a fit Tolgay Ozbey. The only dark cloud is the apparent loss of skipper Odafa Okolie, who might be slapped with an extended ban for his 'alleged' part in that 'day's drama'.
Armed with a full squad, Bencherifa's boys are capable of squaring up with almost anyone. Khelemba Meetei who had been missing from pre-season with an injury too would be back to shore up the defense along with an alert Aibor Khongjee who had shown glimpses of his potential early on in the season. The addition of Tolgay who is equally proficient, both upfront as well as working the channels will add a new dimension to Bagan's play which otherwise was focused entirely on playing the ball up to Odafa and relying on his individual brilliance to create a chance ( which happened, more often than not! ). The ever dependable Denson Devadas meanwhile will add the necessary steel in midfield along with Nabi who can single-handedly run the show, making an entire wing, his own private territory.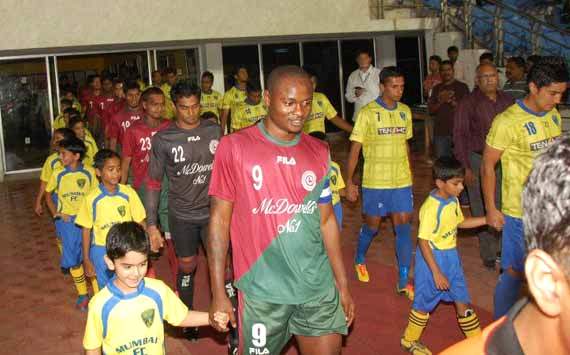 An in depth look at the I-League 2012-13 table
clearly explains the challenge ahead for the Mariners. The current bottom teams are United Sikkim Football Club and Salgaocar with 10 and 11 points respectively. However the difference between the bottom feeders and 9th placed Pailan Arrows is a measly five points. Most of the teams have already played 14 or 15 matches out of the 26 matches in the entire season. In that context, Mohun Bagan have technically played only 10 matches and have not opened their account yet. Four wins in those four matches in balance will automatically take them out of the relegation zone, such is the beauty of the table which is mighty close.
Out of their opponents, Bagan play three teams twice, among their thirteen opponents, Churchill Brothers, Pailan Arrows and United Sikkim Football Club. With Pailan Arrows looking a pale shadow of their self, it will be fair game for the Mariners to shoot them down. Although USFC are indeed a force at home, recently they too have been going through a rough patch, even at their former citadel. So, even if they do go down in both the matches against runway leaders, Churchill, a haul of 12 points out of 18 will not be at all disappointing.
Out of the opponents whom they face at home, the likes of Shillong Lajong, ONGC, Mumbai FC and Air India are poor travellers will be easy prey for the Bagan firepower in front of a vociferous Salt Lake crowd. So, if you take it for granted that they will return with nothing in the matches against Dempo SC, Pune FC and East Bengal that makes 12 home points out of an effective 21. Add to that winnable away games (on current form) against Sporting Clube de Goa, Salgaocar FC and even an inconsistent Prayag United that adds up to a 21 points.
33 points will easily see them finish in the top half of the table, with a lot to spare too. Pailan Arrows who are 9th in the League, with 15 points have already played 15 games out of the 26 matches and attaining thirty points will be only a distant dream for them, as their form has steadily gone down slope.
Realistically speaking, to save relegation Bagan need about 20 points as the likes of United Sikkim and Salgaocar have been struggling to eke out a win. Moreover, with Air India and ONGC likely to be ejected for failing to comply with the I-League regulations, technically four teams will be going down this season, especially with Air India and ONGC both putting up a decent run of games going which can see them in the safe zone.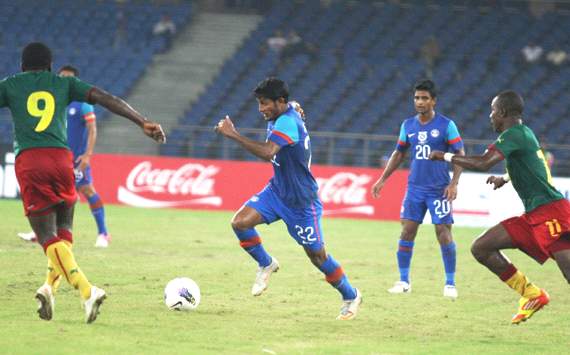 Mohun Bagan must make full use of their reprieve and must not let the lack of motivation ruin their second wind as they have a solid chance to give a fighting account of themselves, as they can finish the season on a respectable note.
Follow Kaustav Bera on

How do you stay up to date with football when on the move? With http://m.goal.com – your best source for mobile coverage of the beautiful game.