Ayush Srivastava




Analysis

|

I-League




Follow on
Last Sunday saw another change in management in the I-League, with Sporting Clube de Goa replacing Ekendra Sen with Oscar Bruzon Barreras, meaning that after 9 rounds, 5 coaches have left their positions at the helm of a club in Indian football's top tier.
What the Spaniard's arrival also means is that, once Nathan Hall also takes over at United Sikkim FC after his visa issues are cleared, foreign coaches will outnumber their Indian counterparts 8 to 6.
Firstly, such an influx of foreign coaches is not an India-centric issue. Even in Europe, top clubs in England and Spain have been taken-over by staff from foreign shores.
With the game having moved to an altogether different level technically and tactically in the more superior leagues of the world, in a bid to bring these methods to India, club owners are now turning towards foreign coaches.
Historically though, since the advent of the National Football League (NFL), these foreign coaches have found it tough to guide their teams all the way to the top.
Since the 1996-97 season, only Serbian Zoran Dordevic in 2008-09 with Churchill Brothers and then Karim Bencherifa with Salgaocar in 2010-11 have managed to lift the coveted league title.
It is not like the quality of foreigners in Indian circuit is in doubt.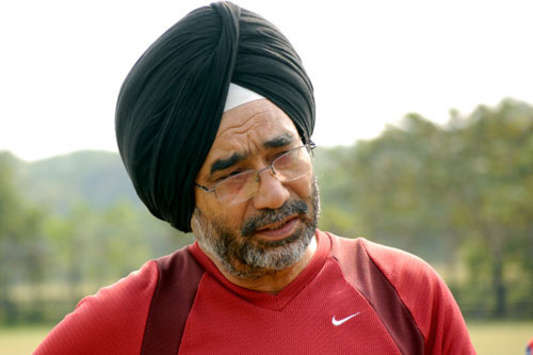 Sukhwinder Singh pipped bigger names to the National Football League title...
Scottish Danny McLennan had been at Glasgow Rangers before taking over at Churchill Brothers, where only a last day loss against Indian Bank saw his side lose the title to Sukhwinder Singh's JCT in the inaugural NFL.
Karim Bencherifa himself came close with Churchill Brothers and Mohun Bagan, before finally winning it with Salgaocar.
The problem with foreigners, as often chronicled when they fail, is that they don't really understand the unique ways of the Indian system. As Manuel Gomes found out last season, being qualified enough is sometimes not the only criterion. By the time he realized how the system works in India, he was virtually counting his compensation.
Another reason is their bafflement at the fact that Indian footballers, paid mega bucks, have absolutely no understanding of basic tactics and have next to no technique. Add to that the lack of any fitness regime and dietary plans, meaning that most of the pre-season is spent in getting the players rid of their beer belly.
Such lack of discipline and game intelligence often stuns them, and while they try to instill some basic game sense in these players, by the time they get anywhere close to it, they are often out of the picture.
Former Air India and Mohun Bagan coach, Santosh Kashyap sums up the issues that foreign coaches face, when they come to Indian clubs. He said, "Obviously the environment is different, the managers' mindset is distinct and the change between professional leagues elsewhere and in India is very different, hence they struggle. I think people who have worked in Asia or Africa are better suited to the league than Europeans."
| | | | | | | | |
| --- | --- | --- | --- | --- | --- | --- | --- |
| 1996-97 | Sukhwinder Singh | 1997-98 | T K Chathunni | 1998-99 | Shabbir Ali | 1999-00 | Subrata Bhattacharya |
| 2000-01 | Manoranjan Bhattacharya | 2001-02 | Subrata Bhattacharya | 2002-03 | Subhash Bhowmick | 2003-04 | Subhash Bhowmick |
| 2004-05 | Armando Colaco | 2005-06 | Derrick Pereira | 2006-07 | Armando Colaco | 2007-08 | Armando Colaco |
| 2008-09 | Zoran Djordevic | 2009-10 | Armando Colaco | 2010-11 | Karim Bencherifa | 2011-12 | Armando Colaco |
Honour list of coaches to have won the National Football League (NFL)/I-League since its inception...
Indian coaches on the other hand are well aware, from years of experience as players and coaches, about the job at hand and hence deal with it better.
Also as Armando Colaco has shown at Dempo, to play an advanced tactical gameplan, you don't always need a foreigner.
So then what has led to this gradual drift towards foreign management?
As stated above, these coaches bring a new level of technical acumen and a focus on dietary plans and discipline which Indian coaches overlook.
Prayag United club official Nabab Bhattacharya gives this as one of the main reasons behind employing Eelco Schattorie. He told Goal.com, "What I think is that foreign coaches are much more advanced technically and tactically than their Indian counterparts. While Indian coaches might have a better idea of the infrastructure and players, technically they are no match to foreign coaches, especially Europeans."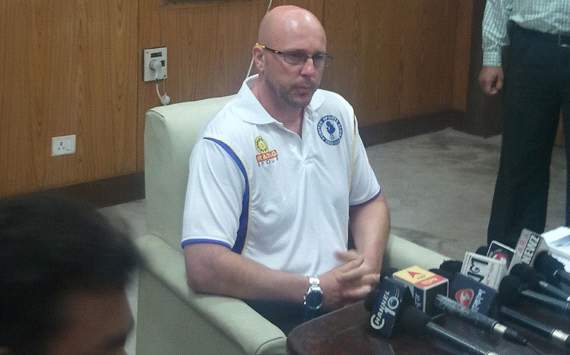 Foreigners the way forward?...
"Tell me one thing, Armando Colaco has won the I-League title 5 times, but he has almost 20 years experience. Now compare that to Karim Bencherifa winning the league within 2 years with Salgaocar. Which one is better?," added Bhattacharya, in a bid to drive home his point of employing foreigners as coaches being the way forward for Indian football.
Desmond Bulpin at Shillong Lajong is a good example of a foreign coach making a difference. Before the arrival of the Englishman, there were no permanent gym facilities even for the senior squad. Now not only the first team, but even the juniors have a fully equipped gymnasium and a training procedure, which prepares them far better technically.
Arthur Papas is another foreign trainer, who has changed the face of Pailan Arrows from a boring unit that never won last season, to a side that is not only winning games, but with plenty of style to boot.
And it's not that Indian managers look at them as a foe out to usurp their job. Many of them realize how Indian football can progress if these coaches are given some stability.
"Tell me one thing, Armando Colaco has won the I-League title 5 times, but he has almost 20 years experience. Now compare that to Karim Bencherifa winning the league within 2 years with Salgaocar. Which one is better?,"

- Nabab Bhattacharya

Khalid Jamil had, in a recent press conference after his side played against Shillong Lajong, lavished praise at Desmond Bulpin.
"I think we need more open-minded coaches like him. He shall help improve the game in India. He is such a good motivator of players and also a very good coach," Jamil had stated.
Dempo SC coach Armando Colaco had recently Goal.com that the officials in India do not respect the local coaches and as a result go about hiring their foreigners. He highlighted the sacking of Sanjoy Sen at Prayag United to illustrate his point.
"Hasn't Sanjoy Sen done wonders with that club (Prayag United)? Look at the football they are playing. Our people don't have trust in our own players and coaches. They feel that an Indian coach will not know anything about football. That attitude has to go," said the 59-year old coach.

The Goan had also been involved with the national team for a brief period and believed that the All India Football Federation (AIFF) not offering him a new contract was another instance of disrespecting the work of an Indian coach.

"It's a case of Indian coaches not getting respect. My methods were well received by the boys. They adapted to it well. I asked for 3-years from the All India Football Federation (AIFF). I did not get it," recalled Armando.
While the debate over the advantages and negatives involving employing coaches from outside India is one that shall continue dividing opinion, what is a given fact is that be it an Indian or a foreigner, stability is the key to success in the Indian football circuit.
If the obsession with foreign coaches and immediate results leads to the sacking of trainers after 2 or 4 rounds into a season, then such trigger happy nature would benefit neither, the coach or the club.
How do you stay up with football when on the move? With http://m.goal.com –your best source for mobile coverage of the beautiful game.