The veteran Dempo coach did not mince words as he voiced his frustrations against the decline of the game in the country.
Dempo
coach Armando Colaco is not one who is afraid to speak his mind. This is what he precisely did as he shared his opinions on just why football is an endangered specie in the country.
"The game has stagnated. We are still there. In fact I would say football was much better in my days. If we still had those players (during my time as a player) we would be in the top five of Asia," said Colaco in an interview with
Firstpost.
Colaco outlined reasons as to why the game's growth was stunted in India. The Dempo coach expressed his displeasure at the All India Football Federation (AIFF) and opined that their opinion of football was parochial. This, according to Colaco, reflected in the sad state of the I-League.
"Five points: One, everybody in India wants shortcut to success. Two, no grassroots development. Three, everybody is a coach— we don't understand that kicking a ball and to teach how to kick a ball are two different things. Four, look at the federation. Does anyone in there know tactics? Do they know football? I don't think so. And five, Indians don't have faith in Indians," said the 59-year old.
"The way the I-League is run currently, it will bring the end of football in India. What type of administration doesn't pay previous season's prize money? For us to attract top talent, all this red tape should be gone. Take for example the FIFA visits. They discuss they want to promote football in places like Gujarat, Guwahati and Bangalore. But what about those states that are already doing so much for the sport? No development there? There's no strategy," he mentioned.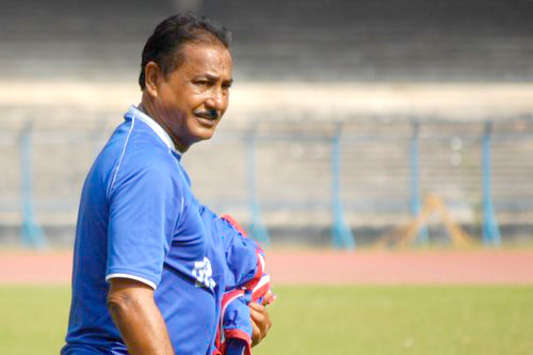 Colaco criticised the running of the I-League
The Dempo coach also believed that the Indian people do not have faith in their countrymen's ability to play football. "When we see a foreign coach or player, we are in awe! We don't have the same admiration for our own players. We believe that Indians are not capable of playing football. Once this belief goes away, then development will happen," stressed Colaco.
The former Dempo player also revealed plans of the club requesting Bollywood actor Shahrukh Khan to attend a few of Dempo's matches to entice people to come to watch the matches. "If people don't want to see football, atleast they will come to watch him," quipped Colaco.
How do you stay up with football when on the move? With http://m.goal.com – your best source for mobile coverage of the beautiful game.