The I-League season is now finally upon us. The Federation Cup gave the Indian football faithful, a brief idea about what to expect from the sides in this campaign. However cup tournaments are not always an ideal barometer to judge who shall come out trumps in the league, which is more of a marathon.
So while fans hope and pray that their clubs earn some glory this season, Goal.com asks its Indian football experts, to give their views on how the season is most likely to pan out.
Fighting On Different Ends Of The Table...
Who will win the title? - I would want the I-League to come to Kolkata but it's too early to predict in this marathon event. Prayag United's squad is mightily impressive, even after faltering in the Federation Cup. Well if Manchester City could win the English Premier League, Prayag United can certainly clinch the I-League too!
Who will be relegated? - On paper, Mumbai FC certainly look set to get the drop along with another contender from among the likes of Shillong Lajong and United Sikkim. From the newly promoted sides, ONGC look set to avoid the drop as they gave a good account of themselves this term at the Federation Cup.

Who will be the top scorer? - With Tolgay Ozbey providing support to Odafa Okolie and Carlos Hernandez doing the same for Ranti Martins, the two goal machines in the I-League history are sure to battle it out amongst themselves for the top prize. A clutch of new strikers have arrived in India, and could very well stake their claim to the title as well.

Who will be the surprise team this season? - Definitely Pailan Arrows as they look a different unit altogether under Arthur Papas, who did great things with the India U-22 side. Moreover even in the Federation Cup, they stood up to big boys Dempo and were very close to defeating them. As a matter of fact, they went undefeated in the group stages. Also without the axe of relegation hanging over them, the youngsters are sure to thrive.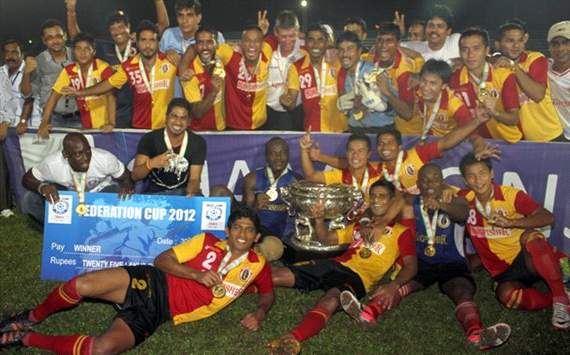 More Glory To Follow For The Kolkatan Outfit?...

Who will win the title?
A very tough one to predict, as there are several sides who have been shaping up well during the pre-season. However I feel this could finally be the year that East Bengal make the step up to become I-League champions, as overall, they have a squad that has been together for a while, and they have added quality and depth over the summer.

Who will be relegated?
United Sikkim without a shadow of doubt look the weakest side on paper. They were clueless in the Federation Cup, and are my early favourites to get the drop. Mumbai FC, Shillong Lajong and ONGC might be the three teams between whom the second relegation slot might be decided.

Who will be the top scorer?
It is difficult to look beyond the free scoring pair of Ranti Martins and Odafa Okolie to be honest. However with Ranti still settling in at Prayag United, Odafa might well come out trumps this season. James Moga though could be the surprise candidate for the golden boot, as he was very promising in his first season in Indian football, and has moved to Pune FC this summer, where he could expect better service.

Who will be the surprise team this season?
How will it be a surprise, if I already predict it? On a more serious note, it has to be Pailan Arrows, who have been completely transformed by Arthur Papas, from a dull and boring unit, into one that plays good football and gets decent results to boot. Having been poor last season, the bar is set rather low for the AIFF developmental side, but they will definitely be one of the more watchable sides this season.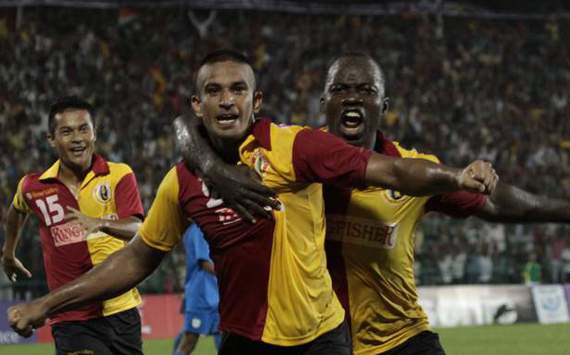 Who will win the title?
East Bengal will prove to be a tough nut to crack. Their performance during the Federation Cup will help them in this endeavour. Chidi Edeh and Manandeep Singh have developed a good understanding and have formed a devastating partnership upfront. They have proved that they can perform under pressure.

Who will be relegated?
United Sikkim and Mumbai FC are prime contenders for relegation due to their patchy performance in the Federation Cup. Shillong Lajong FC too are in the running for the relegation spots.

Who will be the top scorer?
Chidi, Odafa Okolie and James Moga are some of the best goal poachers in the league and they will no doubt be in the reckoning for the title of the league's top scorer. Manandeep Singh's form of late will also give hope to the Indian fans, that he could go on to top the goal scoring charts this season.

Who will be the surprise team this season?
Pailan Arrows without a doubt, as they proved to be a bold, and attack minded side that gave a tough fight to all the other teams in their Federation Cup group. Arthur Papas has moulded this side to play a quick passing game and is the ideal person to lead a young Arrows side to play with freedom without the shadow of relegation hanging over them.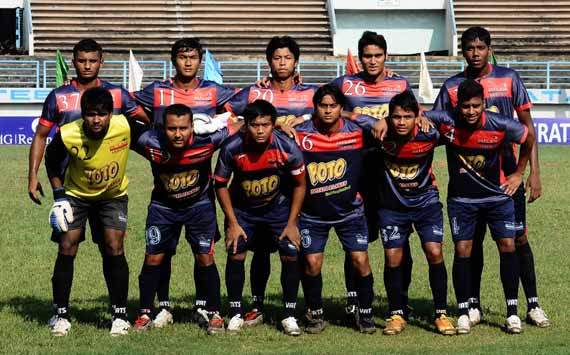 In For A Pleasant Surprise?...

Who will win the title? - It's really too early to predict as the I-League has not kicked off yet. We also cannot guage the full strength of all teams, especially with a couple of last minute additions.

Who will be relegated? - Calculating teams' weaknesses based on their concluded I-League season campaigns would be a mistake one would not want to make. We can talk about the relegation battle, only after a few rounds, and hopefully it is an exciting one.
Who will be the top scorer? - A lot of contenders and competition for Odafa Okolie and Ranti Martins with the inclusion of top names and strikers who have moved to clubs that suit their style. Again too early to predict, as players would need some time to gel in with their new sides.

Who will be the surprise team this season? - I would like to see Pailan Arrows surprise us, having come out of their overly defensive shells and playing with nothing to lose under Australian coach Arthur Papas.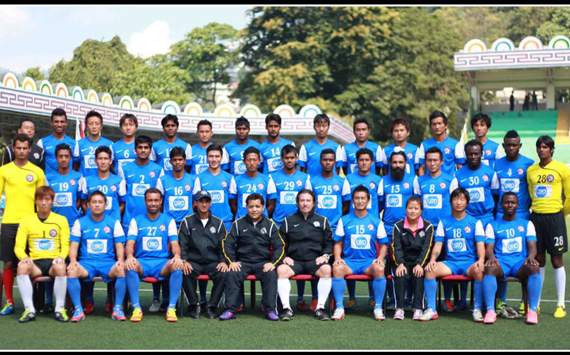 Doomed To Go Down?...

Who will win the title?
Title contenders can only be named once a few rounds are over, as consistency from teams will play a part. But if pre-season and the Federation Cup is anything to go by I'd say it could be a tough choice between the four semi-finalists - Dempo, Salgaocar, East Bengal and Churchill. Although Prayag United have one of the best teams on paper, we are yet to see them click.
Who will be relegated?
United Sikkim for me have just not put in performances that could keep them up. In their first major tournament they found it difficult to score against seasoned opponents. Another side that looks like they could go down is Mumbai FC. I expect ONGC to stay up.
Who will be top scorer?
Over the past few seasons, it's always been either Odafe Okolie or Ranti Martins who has won the golden boot, so it's going to be difficult to look past them. But there are new entrants in the league, like Australian Sean Rooney and Lebanese international Akram Moghrabi, who could upset the established order. Also I expect Manandeep Singh to be the top Indian goalscorer.
Who will be the surprise team this season?
I think that Pailan Arrows side could be it. Arthur Papas has worked well with the team, and it's pretty evident from recent performances that the team are on the rise. Going undefeated in their group and finishing second to Dempo is a big achievement in itself. So I expect them to build on this performance, and with Papas in charge it could be a real possibility.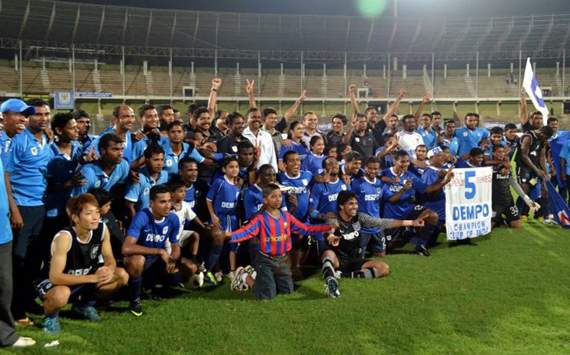 Action Replay Please?...

Who will win the title?
Prayag United clearly have an outstanding side on paper but the downside is that much of that side has been assembled over a very short period of time. I expect them to be up there this season but doubt they will have the consistency required to win the title. I think Dempo looked formidable during the Federation cup and they may just continue their dominance this time around as well to defend their I-League title.

Who will be relegated?
For me, United Sikkim look really poor and their vulnerability was evident during the Federation Cup. I think it's a matter of who will be joining them in the drop zone and I am hoping that Mumbai FC can somehow avoid being that team. I believe Shillong Lajong will accompany United Sikkim at the bottom with ONGC also evading relegation.

Who will be top scorer?
There are a number of new strikers who will be vying for the top spot in the scoring charts this season. However,I think that a familiar face will continue to dominate. Ranti Martins will be supplied well by Carlos Hernandez and even though Prayag United may not win the league, I still expect them to dish out a couple of thumpings along the way. Martins is my pick for the top scorer this season.

Who will be the surprise team this season?
Pailan Arrows really held their own in the Federation Cup and I expect them to carry that form into the new league season. Arthur Papas has worked wonders with his young side and it would be great to see them do well this year.
How do you stay up with football when on the move? With http://m.goal.com –your best source for mobile coverage of the beautiful game.