Passion is one of the most essential qualities as a dearth of it leads to a lack of energy which doesn't help anyone in accomplishing any task or executing an idea. However to just let the fervor to drive one isn't the most rational things to do given that it could be similar to a chariot being driven by five horses but without a charioteer. The Bhagavad Gita states that intelligence must direct the mind which the following quote from Benjamin Franklin best explains:
"If passion drives you, let reason hold the reins."
Now often you come across people in Indian football who are so passionate that at times their reasoning is clouded over by the fandom. The best example being of those who talk of the country being at the World Cup in the near future in spite of the present scenario being in doldrums, which is no secret for that matter. It's difficult to meet individuals who have the aptitude to nurture a thought, think of its pros and cons and thereby come to a conclusion.
Rajeev Piramal's, the owner of
Pune FC
, enthusiasm for the people's game will take you by surprise. He can tell you whom did Sporting Clube de Goa last beat with as much excitement as he would explain how many passes India made out of their half against Bayern Munich in the opening 25 minutes.
And that's not it. He also speaks on how Napoli could have fared much better than what they currently are had they not drawn several matches lately.
Having read 'Secrets of the Millionaire's Mind', I had some reservations given that T.Harv's warns not to believe everything a rich man says as they "are willing to promote their products, their services, and their ideas with passion and enthusiasm." However when you ask Piramal to reflect and speak on the perceptual change he has undergone since starting Pune FC, his answer dispels any doubts I had.
"I think there are two things from a perception point of view – one part has changed and one has stayed the same. Where the perception has changed is when you look at Indian football from the outside, you don't think that the quality of the game itself is great, or entertaining to watch. But after getting into Indian football, you do realize that there is a real product there, there is something. I know sometimes on television it doesn't look very quick or sometimes it doesn't look great, but that's also because these guys are playing at these unearthly hours in unhelpful conditions and so the pace of the game obviously slows down because of that. The game itself is not of the highest quality, but it's entertaining," explains Piramal.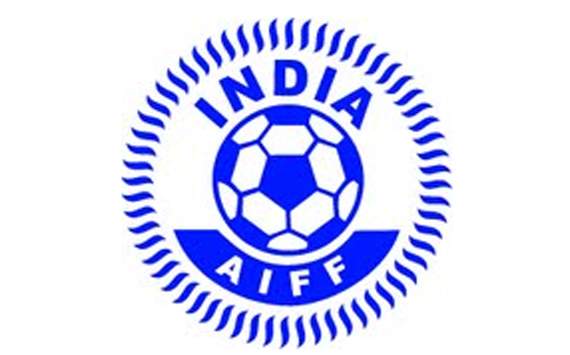 AIFF Don't Seem To Be Concerned For The Clubs
"What perception has not changed from the outside is that the people who run, in terms of the approach of the way the game is run or in terms of the people who make decisions regarding Indian football, in terms of the lack of professionalism that exists within the framework of Indian football within the administrative side in particular and the fact that it's not going anywhere and nothing much is happening, unfortunately that perception has not changed. I think that unfortunately my feeling, looking at it from the outside in terms of the state of football and the way Indian football is run, has not changed and if anything, it has only gone worse in the last four-to-five years," he further elaborated his point.
On being queried as to why he believes that things haven't changed as far as the administrative side of Indian football or the All India Football Federation (AIFF) is concerned, the real estate magnate states that while there was much hullabaloo over the potential of Indian football being realized in the near future, all of them have merely turned out to be empty promises.
"When we came in there was a lot of talk about things changing and things improving and becoming more professional and promoted better – the whole league, the product or raising the profile of the sport, which has not happened. I think, if anything in the last five years, we have gone backwards where we have Mahindra United shut down, we have had JCT shut down – two very successful and historic clubs, who have been around for thirty-to-forty years. Then they decide to shut down since things aren't going anywhere. I think that's an extremely negative thing," said Piramal, one of the top 50 young achievers in the country.
"Today you have a 14 team league of which we have one team (Pailan Arrows) that is immune from relegation. How can you have a competitive league when you have separate set of rules vis-a-vis all the other teams? It's ridiculous actually."
Indian football is in a precarious state, to say the least, given that the clubs are expected to invest and add several more things to their 'to do' list but unfortunately there aren't any avenues for revenues generation. If at all there will be any profits raised, that will go to the commercial partners, IMG-Reliance, which leaves the clubs with nothing. If you have studied Economics, you would know that in a rigidly controlled economy, "nobody has any incentive to increase productivity and to bring new ideas," as said by Dr. Manmohan Singh, the Prime Minister of India.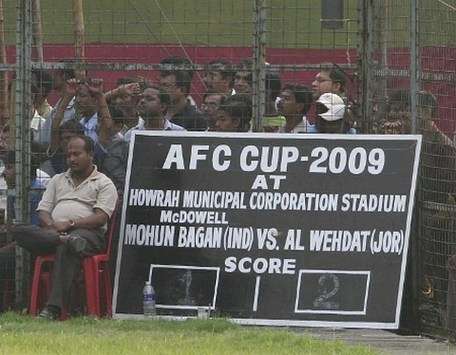 The State Of Indian Football: Picture Speaks A Thousand Words
"I think this is worrying for clubs and should be worrying for the people who run the game but they don't seem to be too concerned. I don't know why or how. I think that is something that is a real problem. Every year it is becoming harder and harder to continue. Yes, you love the game and have the passion and the rest of it, but your passion and love for the game will only take you so far. At the end of the day, you have to see some growth. And you have to see development and you have to see a future. And today the future is that it will continue the way things are going, nothing will change and that is just not viable not only for our club but it will be the case for most clubs going forward where they will feel they have no option and it is not worth their while because it's not cheap running a football club," said the 35-year-old.
The Executive Vice-Chairman of Peninsula Land Limited puts across the figures to explain the imbalanced dynamics of club football in India which shall best bring forth the real picture.
"If you add up and look at what the 14 clubs are investing taking into consideration the costs of running or operating on a yearly basis, I'm sure it's more than 80 to 100 crores, which I believe is a conservative estimate, going into Indian football. And for these clubs that are putting their money in, the AIFF subsidizes or pays for your travel and transportation, so they spend five or six crores on that. So we are spending 100 crores overall and 7 crores is coming in against that. What are we talking about?!"
"The mismatch and the gap is so huge that unless the game grows and unless the people who market the game, and who run the game, think that it is important that the clubs are financially viable and healthy and incentivized to invest and promote."
So, it's interesting to learn about that the insight and keen interest that this real estate tycoon has in Indian Football. And who knows… it might happen that in the next few years he might bring in a complete transformation in Indian football just like he transformed Lower Parel from mere textile mill undeveloped land to a new age business district.
How do you stay up to date with football when on the move? With

http://m.goal.com

– your best source for mobile coverage of the beautiful game.