Adding strength to the defense
Bangalore based
I-league
club, Hindustan Aeronautics Limited
(HAL
) have snapped up an Asian player just 24 hours before international transfer window deadline. Nepal born defender Rohit Chand has been awarded a year long contract after his successful completion of trials.
After Anil Gurung of
Shillong Lajong SC
, Rohit shall become the second player from India's neighbouring country to play in the I-League. The 19 year old has played 21 matches for Nepal senior team.
Rohit has scored an international goal against Kyrgyzstan and has represented Nepal in the South Asian Games and SAFF Championships.
Inspired by his father who serves in the Indian Army and was the goalkeeper for Army XI at one point of time, Rohit decided to ply his trade in India.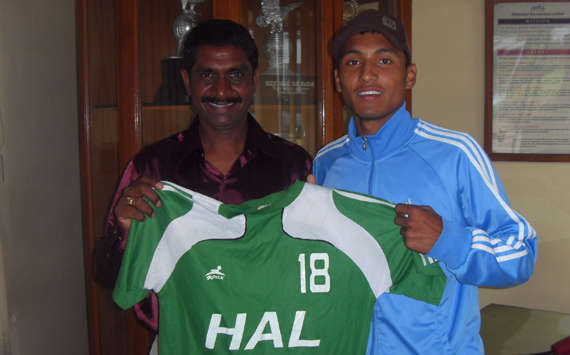 Goal.com caught up with the new signing moments after he inked the year long deal.
"I'm very excited to explore my career here in India. I feel lucky to be signed by HAL. I hope that I could play well in the I-League."
When quizzed about his knowledge of Indian football, the Nepalese international said, "India has developed a lot in football. Nepalese players want to play in the I-League because of its growing popularity."
Having stayed in India for several years at Dehradun, Rohit is well acquainted with the Indian culture and food.