Oh what a night. There were five different scorers in a resounding 5-0 victory over Honduras at Sun Life Stadium in Miami on an evening that saw boss Luiz Felipe Scolari declare that he believes the
Selecao
will march on to their sixth world title next year.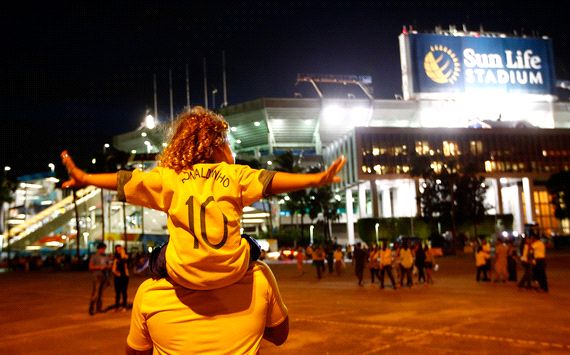 Game day! There was a carnival atmosphere outside the stadium as locals made their way into Sun Life Stadium. This young lady may not have seen Ronaldinho but after five goals, Neymar's
chapeu
and a couple of backheels from Robinho and Ramires, it's safe to assume she wasn't left dwelling on Ronnie's absence.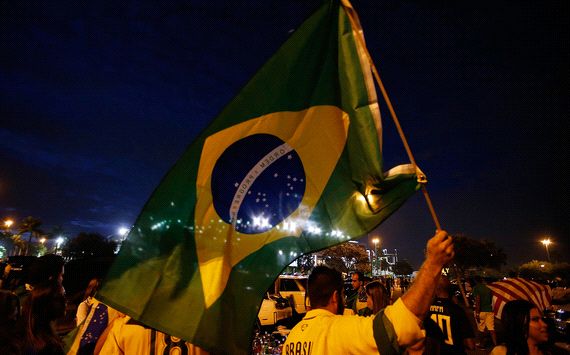 71,124 people crammed into a jam-packed Sun Life Stadium on Saturday evening - a record for live football in the state of Florida.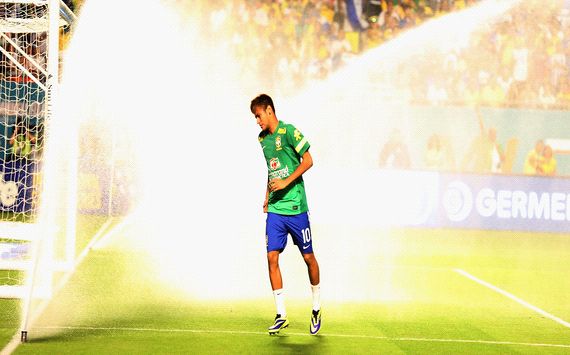 The rain has been a fixture of Brazil's stay in Miami this week. So on a dry night, poor Neymar wouldn't have appreciated the sprinklers being turned on as he made his way off the pitch shortly before kick off. Come the night's end, however, nothing could rain on the
Selecao
's parade.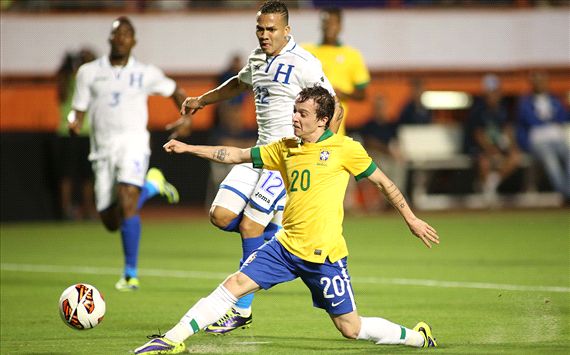 Little Bernard opened the scoring, grabbing his first goal for Brazil. He knew it would come at the right time, he said, after departing at the interval. The 21-year-old slammed home the opener following a low cross from Paulinho. If the stadium had a roof, it would surely have been taken off.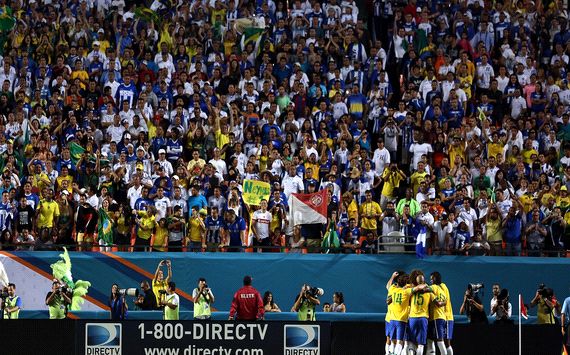 Gol do Brasil! Dante grabs his second for the
Selecao
after stooping to head home a Neymar free kick. 2-0.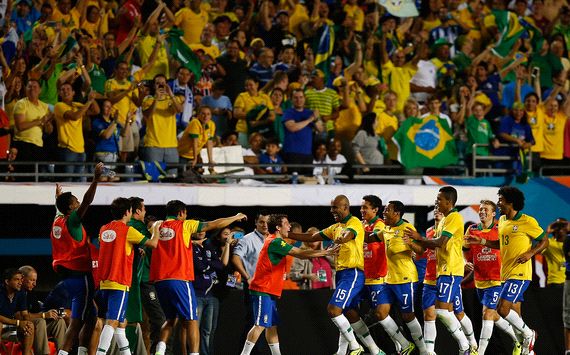 Let's party like it's 2002. Right place. Right time. Maicon makes it three, tapping home from close range after Pauinho's effort was blocked. The plan was really starting to come together.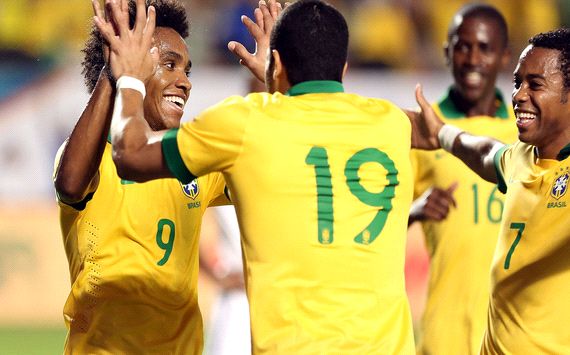 And it's four! Hulk escapes down the right and squares for Willian to steer a classy finish beyond Honduras goalkeeper Noel Valladares.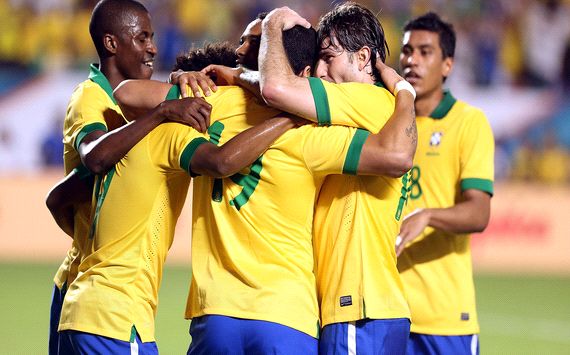 Golaco! Incredible. Hulk with a sublime finish after not one, but two backheels - first from Ramires, then from Robinho.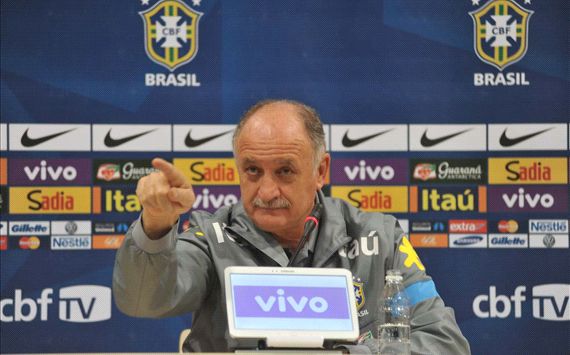 Watch out, world. Scolari: "Brazil will be world champions." It's a well-deserved day off for the boys tomorrow. See you in Toronto.