Currently topping Group I with three points, the Indomitable Lions will endeavour to strengthen their lead against the Knights, who will be deprived of fans and sympathisers
LIBYA

Aboud
Lafi, Belreesh, Chtiba, Salama
Mabrouk, Saad, Al Khatroushi, Sanaani
Boussifi, Zuway



CAMEROON

Kameni
N'Koulou, Chedjou, Bong, Nguemo
Song, Mbuta, Overtoom
Choupo, Aboubakar, Salli


The Libyan national team is paying the price for the continued political instability in the country, which has resulted in the relocation of their home match against Cameroon to the Tunisian city of Sfax.
Worse still, the authorities in Tunisia say the meeting will be held behind closed doors due to security reasons, thus depriving the Mediterranean Knights of local sympathisers who would have gone to cheer them on at the Taieb Mhiri Stadium against the central Africans.
With one point earned from their previous outing against Togo, Libya stand a chance of improving their place in the group by defeating Sunday's visitors on foreign soil which they need to consider as home.
Cameroon top the group with three points after humbling close neighbours DR Congo 1-0 in Yaounde last weekend, although the Indomitable Lions failed to exhibit convincing play.
Facing Libya at a neutral venue comes as good news for the Lions, but they will perhaps need to be more forceful and realistic and commit less blunders at the goalmouth to overcome the north Africans.
With the return of Nicolas Nkoulou, who was sidelined against the Leopards, coach Denis Lavagne may likely roll out a squad quite different from last Saturday's and with a fiercer fighting spirit as well.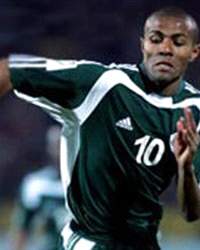 Libya authorities had protested against the decision to play the match behind closed doors, but to no avail.
Tunisian authorities say they took the decision because some Libyan fans in the country have proved uncontrollable in the past.
Cameroon's Henri Bedimo is still under medical observation and remains doubtful for the clash.
Matthew Mbuta of Swedish side Syrianska FC may be in the starting eleven for the first time after coach Lavagne said he was not satisfied with the performance of a couple of players during their previous game.
Arsenal's Alex Song was slammed by the local media for his sloppy passes and lack of rage while playing against DR Congo.