live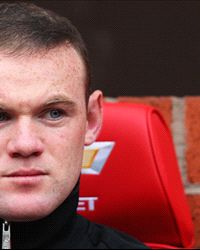 Chime in with Goal.com and other users and share your opinions.
Mourinho: Chelsea can afford Rooney - Transfers LIVE
356536
2013-07-28 17:00:00
The PSG star claims he has spoken to the Real Madrid coach since his departure from France but made no hint of an imminent move to Spain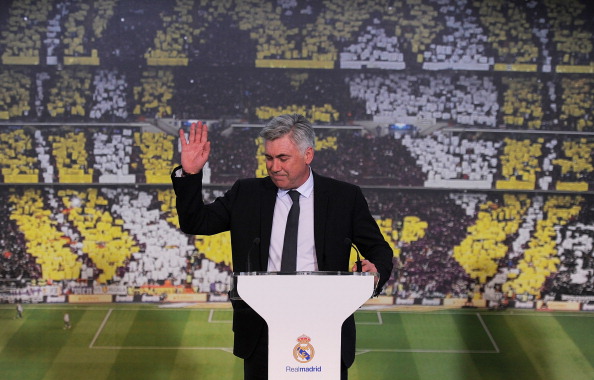 356517
2013-07-28 16:45:00
Marco Verratti
has agreed a new contract with
Paris Saint-Germain
, the player's agent has confirmed.
The 20-year-old has long been embroiled in discussions over a new deal, but talks had stalled earlier on this week as
Napoli
prepared to make the midfielder a "monstrous" offer.
Read More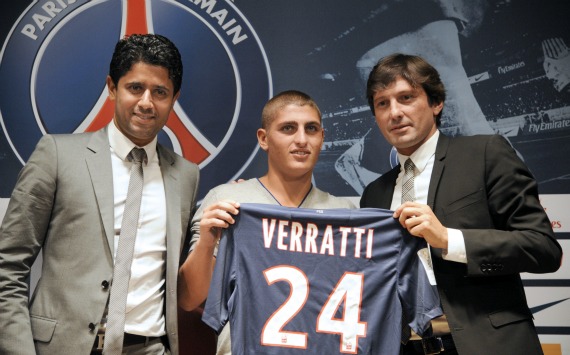 356516
2013-07-28 16:40:00
Michael Owen says it makes more sense for Liverpool's
Luis Suarez
to move to Barcelona or Real Madrid over
Arsena
l. Do you agree?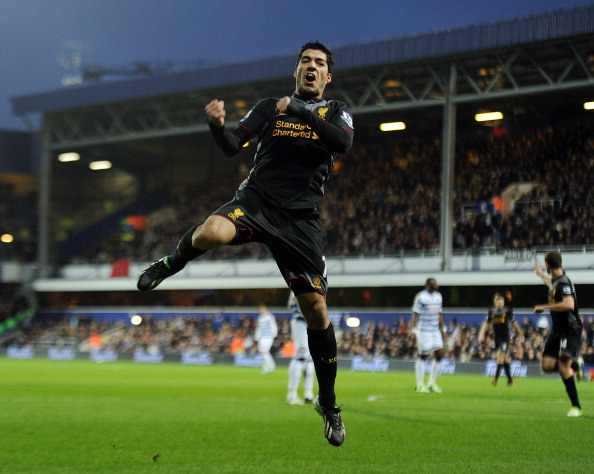 356511
2013-07-28 16:20:00
So, iit's time to check out the latest cartoon by
Goal
on the
Cesc Fabregas
situation.
And no need to introduce the characters. You know them well, don't you?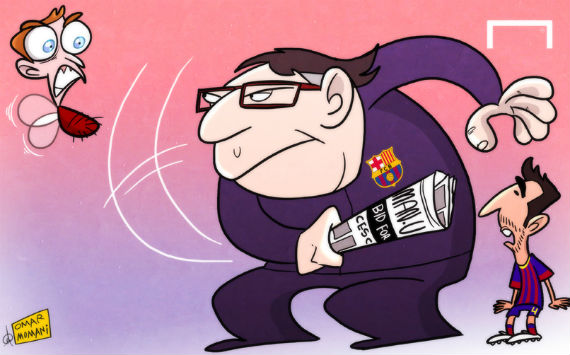 356508
2013-07-28 16:10:00
BREAKING: Manchester United target
Cesc Fabregas
set for talks to clarify Barcelona future,
Goal
can confirm.
Is he aiming a move away in the picture? High hopes, Manchester United fans?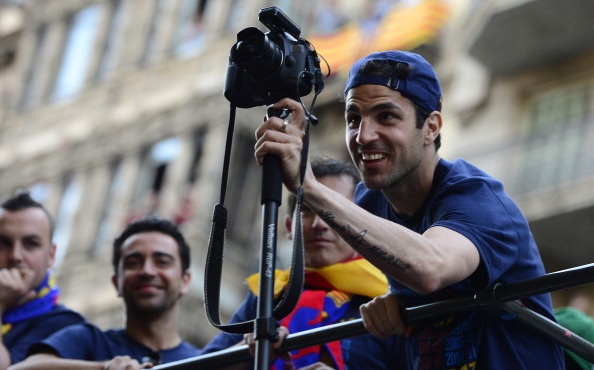 356492
2013-07-28 15:40:00
Amidst all rumours,
Luis Suarez
contiues to be part of the Liverpool side in the friendlies.
Image from today's match against Thailand. Only at
Goal
.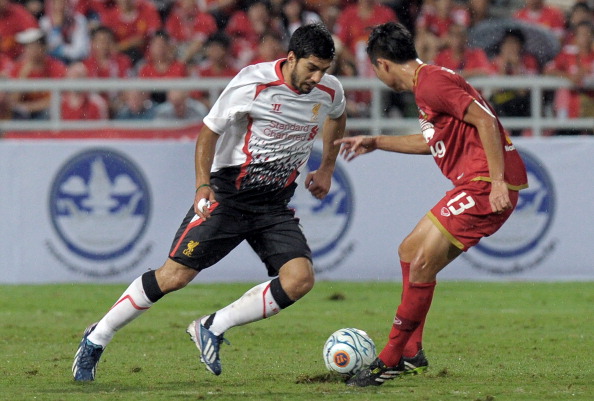 356488
2013-07-28 15:20:00
Ahh, Interesting!
The People
has reported that
Chelsea
are preparing to offer Bayern Munich £15 million for midfielder
Luiz Gustavo
. Jose Mourinho is keen to bring in a holding midfielder as he has doubts over John Obi Mikel.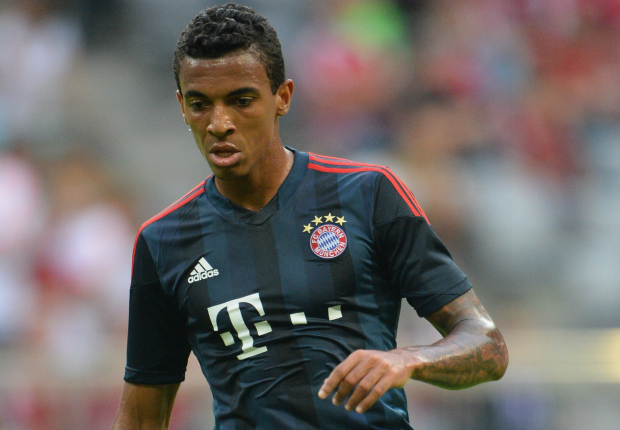 356486
2013-07-28 15:00:00
Packing his Bags
:
Voetbal International
has reported that
Park Ji-Sung
is leaving QPR for
PSV
.
The 32-year old Korean midfielder returns to Eindhoven after a bad season at Queens Park Rangers. Park already played for PSV from 2003 till 2005, and left the Dutch club for Manchester United.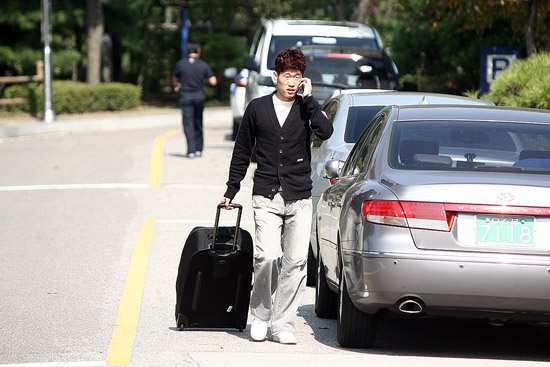 356467
2013-07-28 14:40:00
According to
Daily Star
, Man City are demanding €7.8 m (though they may compromise to €5.8m) euros for left-back
Kolarov
, and Juve offer €1.75 m for a season long loan. Galatasaray are also interested in to make a deal with City for him.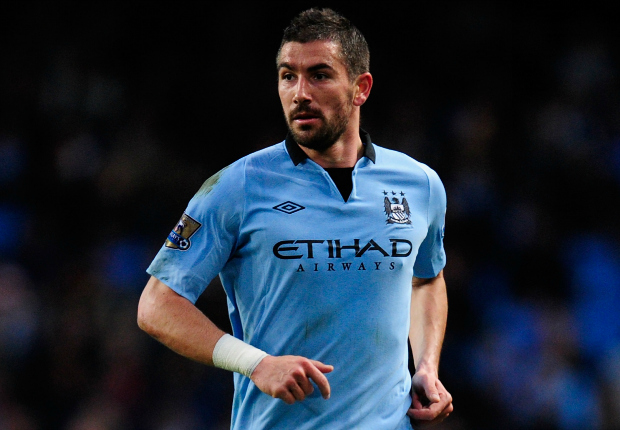 356479
2013-07-28 14:15:00
BREAKING:
Tottenham
have agreed to pay the release clause of
Roberto Soldado
and will complete a €30 million deal for the Valencia striker this week.
Read More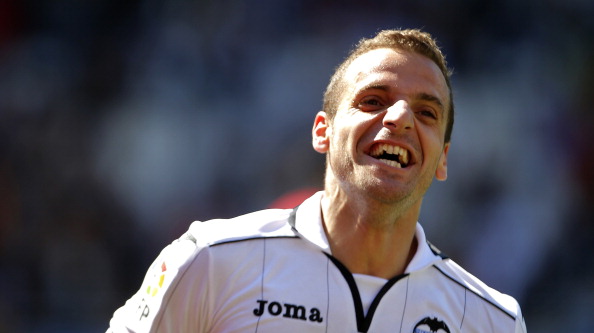 356469
2013-07-28 14:15:00
Sir Bobby Charlton has ruled out a move away from Manchester United for striker Wayne Rooney.
"
Wayne Rooney
is a
Manchester United
player and I think that he will continue to be a Manchester United player," the former United great told reporters.
"We are not silly enough to make any rash decisions. I don't like losing really good players and he is a really, really good player. I was hoping one day that he might score as many goals as I had and that would have been really nice if it was at our club – and I'm still thinking that way.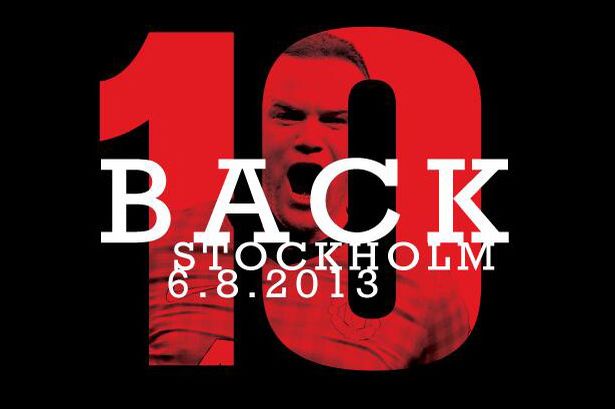 356463
2013-07-28 13:56:00
Alessandro Diamanti has dismissed reports that he is ready to leave Bologna for Juventus after reaffirming his commitment to the club.
"I read so many inventions on my behalf," he revealed in
Corriere di Bologna
.
Read More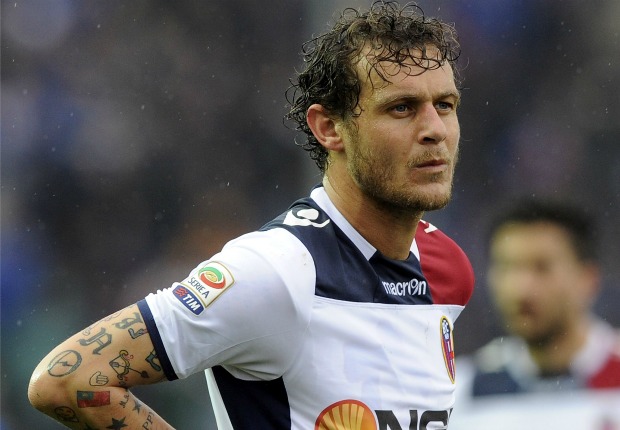 356457
2013-07-28 13:46:00
A few Tottenham rumours...

Tottenham will attempt to sign Edin Dzeko from Manchester City if there attempts to capture Valencia striker Roberto Soldado fail. Spurs are keen on the Spain international but talks have stalled and they view Dzeko as their back-up plan.
Source: Daily Mirror

Real Madrid are preparing to offer Tottenham a bid of £85 million for Gareth Bale. The Spanish side are determined to sign the Wales international and feel a world record offer will secure the Spurs star.
Source: Sunday Mirror
356454
2013-07-28 13:45:00
Chelsea boss
Jose Mourinho
insists that Spain forward
Juan Mata
remains firmly in his plans for the forthcoming campaign.
Uncertainty had surrounded Mata's future earlier this summer, with the 25-year-old at one stage demanding talks with the Portuguese.
Read More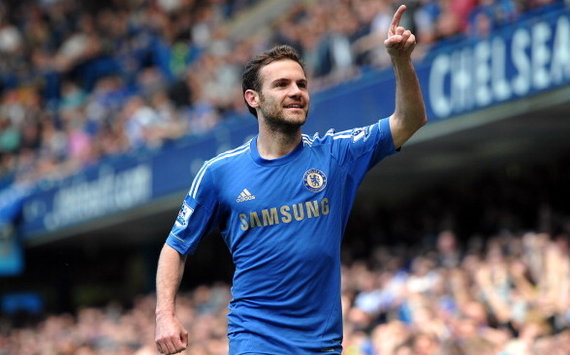 356456
2013-07-28 13:30:00
Consider this:
Marca
, today, revealed
Falcao
's salary at Monaco. Turns out the Colombian striker earns a staggering €50,000...a day. Approximatively €18m a year. Much more than Ibrahimovic (€14m) and even better than Messi (€16m).
Would you say wow, or what?! Whatever you may say, Falcao must be smiling away...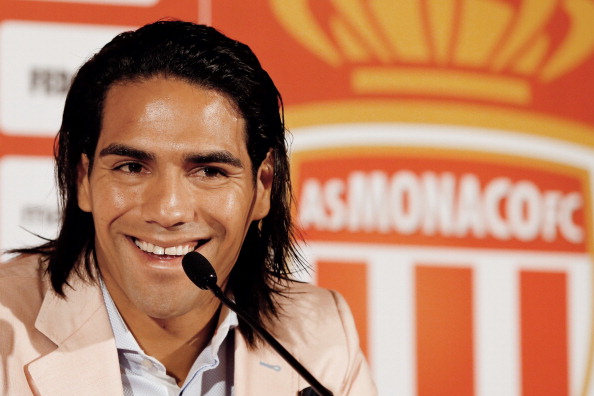 356455
2013-07-28 13:20:00
Hello, there, this is Anselm Noronha taking over the Live Blog for this moment. You may interact with me via twitter @apnoronha or send in your views to Goal's handle @Goal_India
356438
2013-07-28 13:10:00
Diego Forlan has urged Arsenal to sign Luis Suarez if they want to become serious title contenders once again.
"If they manage to sign Luis, then I think, with the players they already have, they would be serious title contenders again," the Internacional striker told reporters.
"Only Luis knows what his plans are but he would be a great signing for Arsenal."

Do you agree with Forlan's comments ?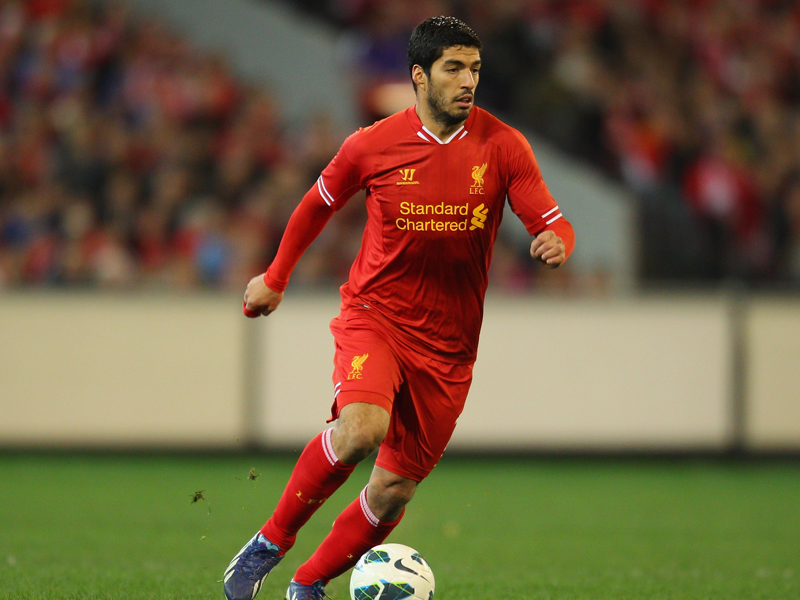 356433
2013-07-28 13:05:00
Valencia coach Miroslav Djukic admits he will wish Roberto Soldado "all the luck in the world" if he chooses to leave Valencia for Tottenham.
"I haven't spoken to the club," Djukic told the media after watching his side edged out by Milan. "Whatever happens [will happen]...
Will Tottenham land the Spaniard to solve their striker issue ?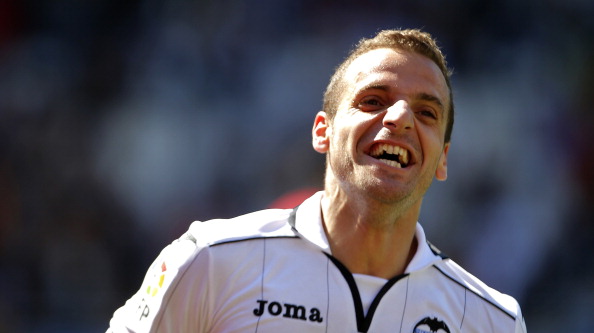 356431
2013-07-28 12:45:00
According to
Corriere dello Sport,
Napoli
are targetting
Barcelona
forward
Alexis Sanchez
.
The Chilean is considered as an alternative to
Jackson Martinez
, if
Porto
continue to demand 40 million for the striker.
Do share your views on this.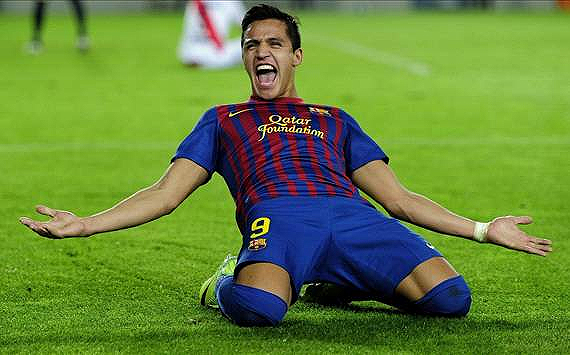 356426
2013-07-28 12:20:00
Dutch tabloid
Voetbal International
are claiming that
Park Ji-Sung
is set to quit
QPR
to re-join
PSV
.
The 32-year old Korean midfielder played for the Eindhoven from 2003 till 2005, before leaving the Dutch club for
Manchester United
.