live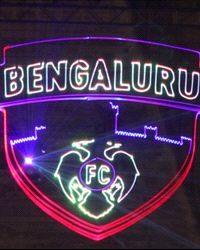 353694
2013-07-20 15:29:00
And well thats all that your host for the day, Ayush Srivastava had to bring to you, alongwith our correspondent Sarthak Dubey.

Thanks for being with us, and looking forward to Bengaluru FC's campaign in the I-League!
353688
2013-07-20 15:16:36
Meanwhile Sajjan Jindal lays down the marker for the coming season and quips, "We have the best coach and the best players. We need your support. My best wishes to everyone to take this club to the top"
353686
2013-07-20 15:11:59
Meanwhile Praful Patel chips in as well, stating, "Very happy JSW have taken the responsibility to improve Indian football standards and make a beautiful football stadium here. This is just a baby step. This is your club. Next year we will improve the competitiveness of the league with a team from Chennai and Kerala and already there's a new team from Mumbai"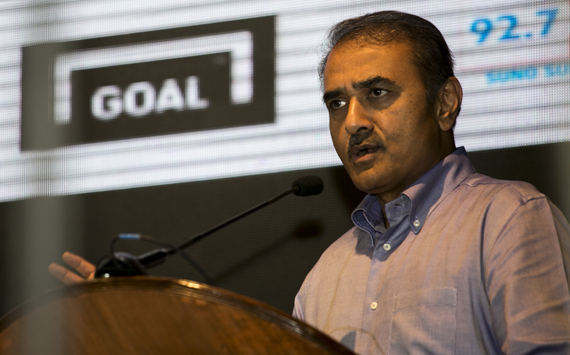 353682
2013-07-20 15:09:01
KSFA President, Mr. Khaleel gives further reason to cheer for the fans who have thronged the venue. He reveals that the capacity of the stadium shall be upgraded with new stands to come up, raising capacity to 25,000, with the view for the 2017 U-17 World Cup. Work shall start in 2 years.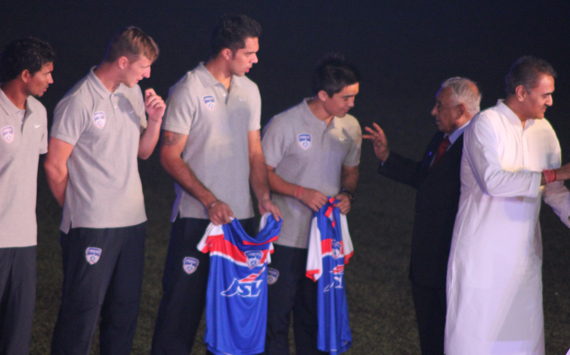 353678
2013-07-20 15:05:28
And now coach Ashley Westwood reveals the colours of the jersey for next season. Do you think Bengaluru FC will look formidable in this shirt?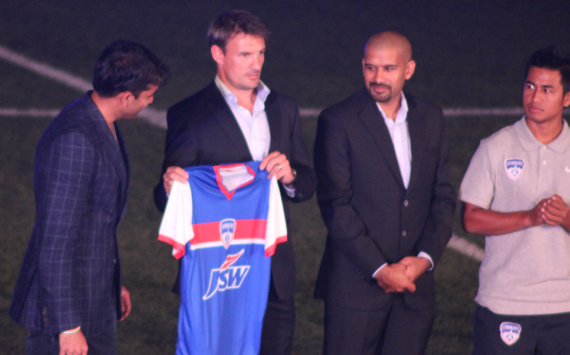 353671
2013-07-20 14:57:57
Lo and behold! The Indian International finally arrives on the scene, alongwith fellow Indian striker Robin Singh. The decibels have gone through the roof!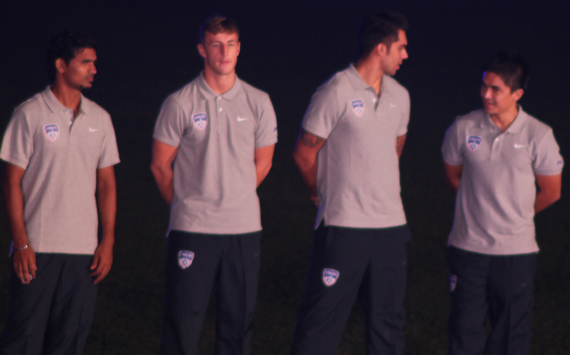 353670
2013-07-20 14:54:39
And now finally those who will affect the team's fortunes on the pitch appear - the players! They follow coach Ashley Westwood out, one-by-one, being introduced to the crowd, who are just hoping to get a glimpse of Sunil Chhetri, chanting his name all along!
I did bet my last rupee that he shall be the last to be announced!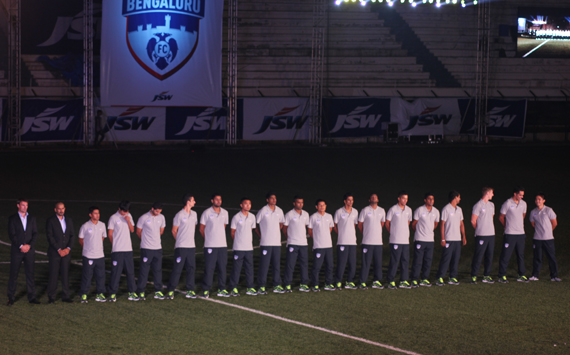 353664
2013-07-20 14:49:59
And the logo has been revealed and the fans are quick to approve of the graphics!
Here it is for you to view and judge. Let us know what you think of them!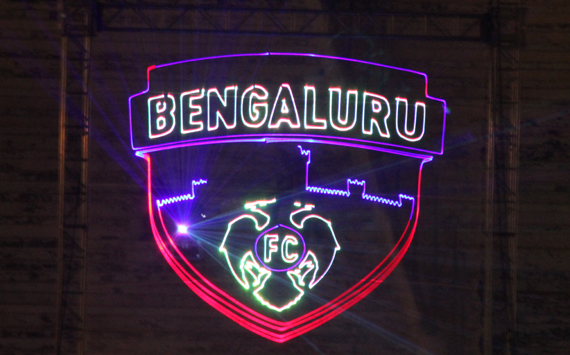 353660
2013-07-20 14:45:08
And well the official name of the club has been revealed after a round of firecrackers, and it is BENGALURU FOOTBALL CLUB! Well that caught a few people in the crowd unawares, as they had thought it would be termed as Bangalore FC.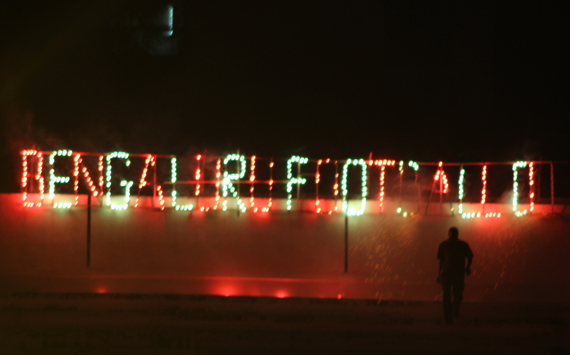 353653
2013-07-20 14:39:01
Finally the men who matter get into the act with JSW CEO Mustapha Ghouse, welcoming Mr. Parth Jindal with a shawl.
353649
2013-07-20 14:33:19
Meanwhile just to refresh your memory, JSW have already completed the signing of two foreigners in the form of John Johnson, a defender who has represented Middlesborough in the Premier League and Reading academy graduate Curtis Osano.
Read More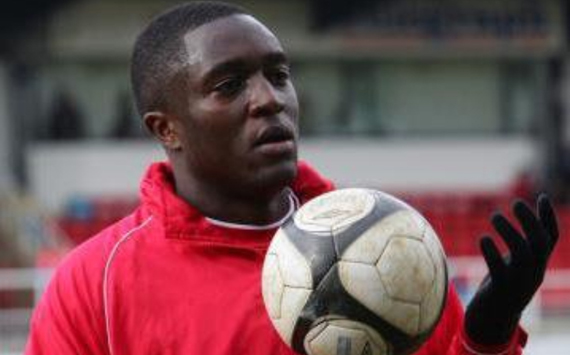 353646
2013-07-20 14:30:26
Now a singer has taken to the stage, belting out some popular Kannada songs, followed by a Bihari numbers. Get the real players in already!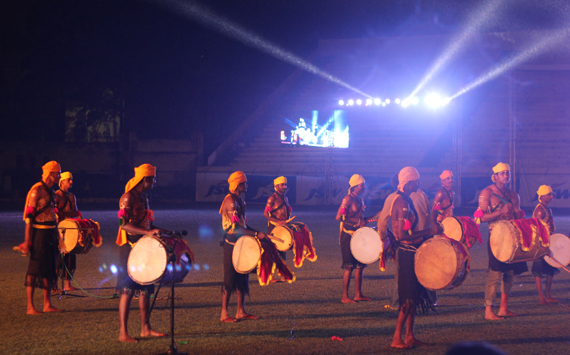 353642
2013-07-20 14:25:20
Meanwhile Sarthak reports of a very interesting face-off between folk drummers and western drummers. He says, "There's a "drum match" happening here. Drummers from a folk band vs drummers of the western world. One team drums a tune then the referee blows and then they stop. Then the western drummers play a tune."
Well, that's the "match".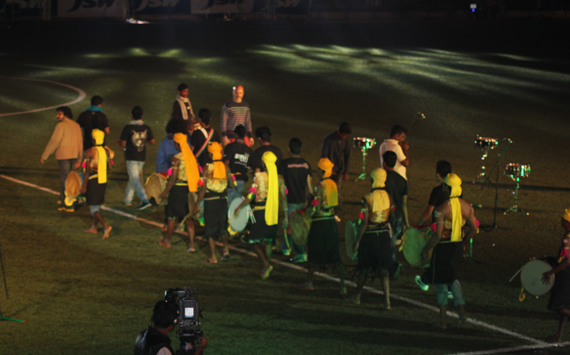 353634
2013-07-20 14:00:00
Sarthak now tells us that there's a "drum match" happening - drummers from a folk band vs drummers of the western world. Let's wait and look out what a "drum match" looks like...
353630
2013-07-20 13:57:20
Meanwhile Sarthak reports from the venue that the launch is still a while away, but fans have started packing into the stadium in large numbers and are looking out for Sunil Chhetri. Here is the pictorial evidence!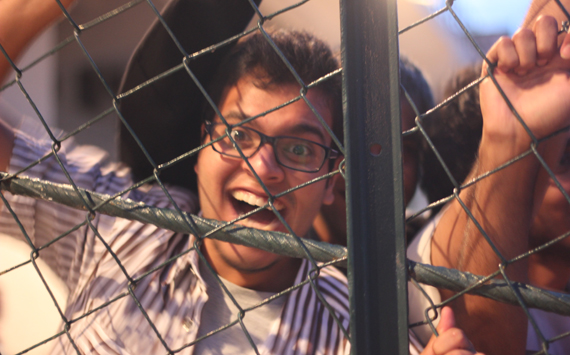 353628
2013-07-20 13:54:13
JSW grabbed eyeballs when they announced Indian striker Sunil Chhetri as their latest signing yesterday. Here are some of his quotes from an exclusive chat with
Goal
. Read on!
Read More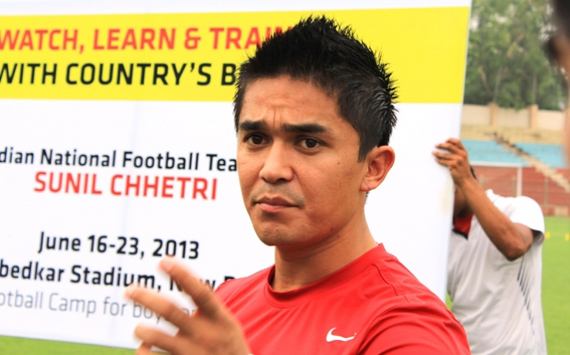 353607
2013-07-20 13:19:59
Here is a look at what the place looks like right now, with the press steadily gathering at the venue. You can thanks Sarthak personally for all these by tweeting to @SarthakDubey27.
Also let us know your thoughts by tweeting to @Goal_India or connect with me on @ayush_sri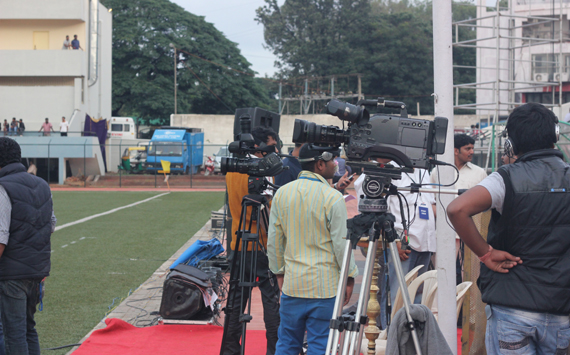 353602
2013-07-20 13:10:35
Hello there, this is your host for the evening, Ayush Srivastava signing in. I, alongwith our correspondent at the venue, Sarthak Dubey, will bring to you all the updates from the launch of JSW Bangalore FC. Stay tuned!