Goal.com Mobile Reader Application
The Goal.com mobile app now features live scores, match details, team schedules, standings, 24/7 news coverage and more, all in multiple languages and for you to hold in your hand.
The Goal.com mobile app now features live scores, match details, team schedules, standings, 24/7 news coverage and more, all in multiple languages.
The Goal.com app is available for you to download now for free across all major smartphone platforms, including Nokia, iPhone, BlackBerry, Android, and Windows Mobile devices, by visiting
m.goal.com/app
via a mobile browser.
Additionally, the application is featured in Nokia's Ovi Store and available for you to download through the Apple App Store, Windows Marketplace and BlackBerry App World.
The app is available in multiple languages and localised country editions. You can also customize the app based on what leagues, teams and other information you are most interested in. Whatever your football passion is, the mobile application is here to satisfy them all:
* Breaking News from across the world, fully illustrated with photographs
* Live Scores with play-by-play details, Fixtures and Results
* Teams with schedule and lineup details
10 of the world's most popular leagues
* Full coverage of major tournaments, including Euro 2012, Champions League, Europa League, Copa Libertadores , Bundesliga, English Premier, Ligue 1, MLS, Primera Division, and Serie A.
* The famous Goal.com Transfer Zone - get informed in time for the summer transfer window.
News and scores within the app update automatically, even when not in use, ensuring that as soon as you switch on, you're given immediate, up-to-date information. All stories are also available for offline reading and can be shared via email and social networking sites such as Twitter and Facebook.
Download the Goal.com Mobile app, and the world of football will be at your fingertips and in your pocket!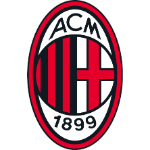 Milan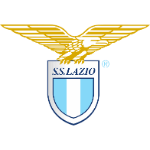 Lazio
Prediction Submitted
Most Popular Predictions
Milan 2-0 Lazio

23.95 %

Milan 2-1 Lazio

19.13 %

Milan 1-2 Lazio

8.24 %
ISL International Player Draft - LIVE!
Follow the Indian Super League's (ISL) international player draft live and exclusively with Goal...
15:53 IST
Olivier Dacourt:

I am very proud. With the quality players we bring, we will make the Indian players better. When you play besides a top player, you learn.

It is always difficult. We have never done this before. You have some good players but you have to educate. All the best players came from the street. You don't have good infrastructure but in 2026, maybe India can play in the World Cup but we have to work together to achieve it.
15:40 IST
Kushal Das:

We are excited about the ISL. We have an ongoing I-League, but the ISL is the adrenaline shot indian football needs. Our focus is on youth and grassroot programmes. At the top of the pyramid, we need visibility and commerce. I look forward to the opening game on the 12th of October. It will be a game changer.

The I-League has not delivered what it was expected. We had to think differently. The I-League will continue. We needed something about the visibility. We want to develop a competitive national team. What ISL is doing is to get involved in a broadbased grassroot. Lot of emphasis on this. Overall, ISL can only benefit Indian football and maybe, play the world cup in 2026.
15:35 IST
Andy Knee:

All the teams have more or less got the players they wanted. But I think by and large, we can be very happy. If you saw the number of clubs they have played for, over 9000 games played by them. This is the level of an international player.

I have absolute respect for the I-League, but ISL is more inclusive towards the foreigners. I know we don't have all the big world class names but these are fantastic players whom your average Indian fan wouldn't know. The product you will see is going to be fantastic.
15:30 IST
More from David James:

"I had the experience of former player and manager and pitfalls it has. I have been offered this before but never took it as I was not in the position to do it. I have learnt a lot from a lot of people. Yes, I can do both – player and manager.

Chopra was our number choice. We are delighted to have him. It's a massive plus for us. He is keen to become an Indian national and then would be the most celebrated Indian in the Premier League."
15:28 IST
David James:

Q: Is the money good?

A: It is subject to each player. I can't answer that question. This wasn't a financial decision for me. I am doing my A license. I have aspirations to be a manager. I enjoyed my football coupled with the fact that this is another adventure for me. There was this nagging thought in my head, 'India with 1.2 billion people haven't produced a side to win the AFC.' It doesn't make sense that India is 150 in the world.

Most compelling was meeting Sachin and talking about Indian football. Sachin's dream is what I share. The opportunity was multi-faceted. It's a wonderful challenge. Kerala Blasters gave me that option.
Inside Goal.Com
/* empty because this one does not have controls */?>