Nehru Cup 2012 Squads
Goal.com has a look at the squads of the participating nations...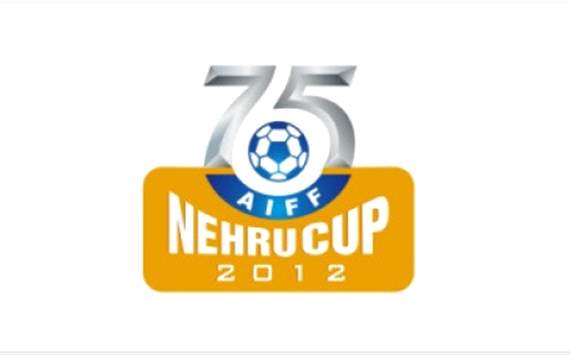 | | | |
| --- | --- | --- |
| | Nehru Cup 2012 | SQUADS |

Cameroon

NGOME NGOE LAWRENCE
NKESSI HOSEA
MOUNDI DJENGUE GUSTAVE
MEYOUPO STEPHANE
NTOLLA ROBERT
MANDJOMBE SOULEYMANOU
ABOUNA NDZANA
BEBEY KINGUE P.ROLAND
KINGUE MPONDO
TALLA NEMBOT
BITE SAMUEL
WILLIAM MBOGNING
EBANGA BERTIN
MOMASSO JOSEPH JULIEN
BABA OUSMAILA
ASHU TAMBE
MAKON THIERRY
ELOUNDOU ETOUNDI CHARLES
KOLONY VIGNY MERIME
EBONGUE PYDI ACHILLE




India

SUBRATA PAUL
SUBHASISH ROYCHOWDHURY
KARANJEET SINGH
NIRMAL CHETTRI
DENZIL FRANCO
GOURAMANGI MOIRANGTHEM
GURWINDER SINGH
RAJU GAIKWAD
SYED RAHIM NABI
LENNY RODRIGUES
MEHTAB HUSSAIN
JEWEL RAJA
FRANCIS FERNANDES
ALWYN GEORGE
ANTHONY PEREIRA
SANJU PRADHAN
CLIFFORD MIRANDA
ROBIN SINGH
SUNIL CHHETRI
MANANDEEP SINGH




Maldives

MOHAMED IMRAN
IMRAN MOHAMED
MOHAMED SIFAN
UMAIR MOHAMED
YAAMIN MOOSA
AHMED SHAFIU
ABDULLA AHMED
IMAAZ AHMED
ABDUL GHANI AKRAM
ARIF MOHAMED
ADHUHAM HASSAN
ASHFAQ ALI
AI ASHADH
MOHAMED RASHEED
AHMED RASHEED
EASA ISMAIL
ABDULL ASADHULLA
ISMAIL FARUHAD




Nepal

KIRAN CHEMZONG
RITESH THAPA
BIKESH KUTHU
SAGAR THAPA
SANDIP RAI
ROHIT CHAND
BIRAJ MAHARJAN
SABINDRA SHRESTHA
BIKASH SINGH CHHETRI
RAJU TAMANG
NIRANJAN KHADKA
BHOLA SILWAL
RUPESH KC
JAGAJEET SHRESTHA
BIJAYA GURUNG
ANIL OJHA
JUMANU RAI
SANTOSH SAHUKHALA
ANIL GURUNG
BHARAT KHAWAS
SUJAL SHRESTHA




Syria

AHMAD ALSALIH
BAKRI TARRAB
JEHAD ALBAOUR
MHD. ZAHIR ALGHUNAIMI ALMEDANI
TAHA MOUSA
ABDUL KADER ALMJARMESH
ABDULNASER HASAN
OUDAY ABDULJAFFAL
ALAA ALSHBBLI
MOHAMAD ZUBAIDA
MAHMOUD YOUSEF
MOSAB BALHOUS
HANI ALTAYAR
YASER SHUSHARA
HAMOUD ALHAMOUD
HAMZEH ALAITOUNI
MARDEK MRDKIAN
ALI GHALIOUM
HAMDI ALMASSRI
How do you stay up to date with football when on the move? With http://m.goal.com – your best source for mobile coverage of the beautiful game.
SAFF Championship 2013 Draw - LIVE
Follow the draw for South Asian Football Federation (SAFF) Championship, as it happens in Kathmandu, Nepal, LIVE with Goal...
12:00 IST
That brings an end to the official draw ceremony of the SAFF Championship. Join us for detailed coverage on Goal!
11:55 IST
Salauddin: The club championship is one of my biggest dreams. in Europe, it is the most popular competition. But I have a problem. Everybody has time except India. India are not comfortable to find the time. 1) Sponsorship - that can b arranged 2) timing from India team There are my two problems. I will request indian fa president (Praful Patel) so that we can work around their schedule to arrange for the club championship to be held
11:55 IST
A question for Salauddin: What were you thinking of SAFF Club championship which wasto be held sometime this year?
11:40 IST
Lama: We are working with Nepal Football Association and the local government is keen to develop football. By one or two years, we will extend our activities to 60 districts. Lot of areas we dont have football grounds as we are a mountaineous country. We also have a national programme to groom a footballer in schools and colleges. We are enhancing our infrastructure for now and that is our focus.
11:38 IST
Next on the mike was Mr. Lama . Question to him was: "What is the role of sports council in developing football"
Inside Goal.Com
/* empty because this one does not have controls */?>
Ratings: Germany 1-0 Argentina AET

The trophy couldn't find it's new owner during normal time, but a fantastic finish gave Germany the World Cup in the Maracana, as substitutes Schurrle and Gotze combined lethally

Germany are deserved champions

Following another business-like win, this time in the 2014 World Cup final, Goal's Brendon Netto lauds Germany for their growth from a side of potential to champions.

Low achieves the ultimate high

COMMENT: The Germany boss has been heavily criticised over the last two years but every decision he has made during the World Cup has been vindicated

GALLERY: The best of the World Cup

IN PICS: The best moments from the tournament in Brazil