I-League 2017-18: East Bengal won due to luck, claims Minerva Punjab's Khogen Singh
On Tuesday afternoon, East Bengal registered an all-important victory over table toppers Minerva Punjab in a 1-0 result which saw Cavin Lobo bag the winning goal in the 60th minute.
Following the victory at Panchkula, Reds and Gold s are placed third in the league standings, three points adrift Minerva Punjab at the top. Speaking of the match-winning performance, East Bengal head coach Khalid Jamil commented, ''Everyone is happy with the result and we are looking forward to the next match because the future matches will be same (crucial) like this.''
The Chandigarh-based outfit opted for a defensive brand of football at the Tau Devi Lal Stadium against the Kolkata-based side. When questioned if the display of Khogen Singh's men surprised him, Khalid answered, ''I wasn't surprised with Minerva Punjab's defensive display; they normally play defensively and then attack on the counter.''
After netting the goal at the one-hour mark, the visitors looked more cautious and preferred defending than going all out in attack. ''It was important that we don't concede in the final 15 minutes, so we played deep during that span,'' revealed Khalid while explaining their strategy.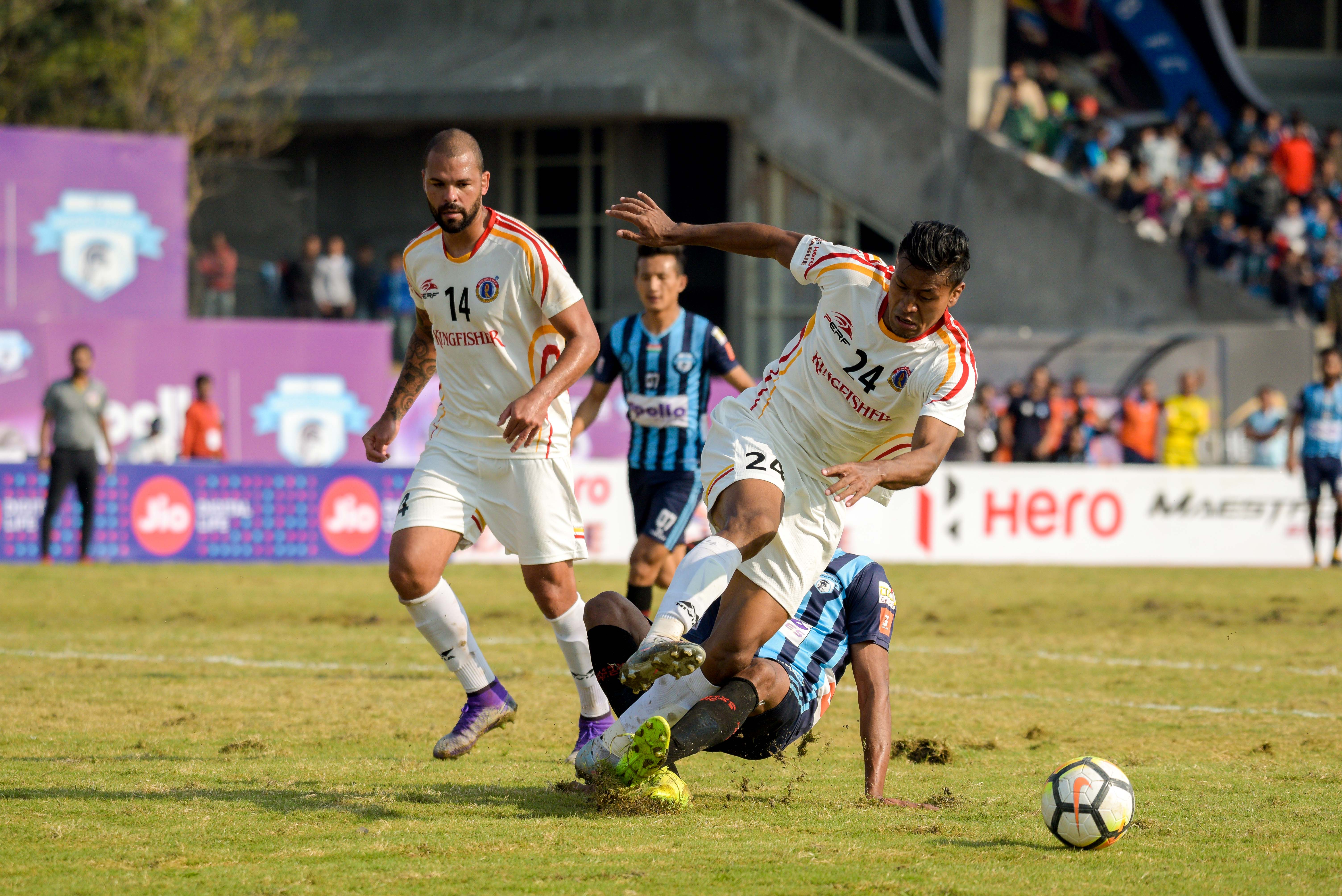 On the other hand, Minerva Punjab head coach Khogen Singh believed it was a challenging match for his boys but stated that the visiting side were lucky to grab full points.
''The game was very tough. We had about four chances but we couldn't convert. They got their chance and converted. East Bengal had luck on their side, that's why they won,'' he expressed.
The hosts conceded the goal in the 60th minute and substituted their goalkeeper Rakshit Dagar the very next minute. When asked about the instant replacement, Khogen replied, ''We wanted to guard our goal post. We replaced Rakshit (Dagar) because we felt we would concede more and it would be difficult to equalize; therefore, we trusted Kiran (Chemjong) more.''
The Warriors ' gaffer believed that the match conditions weren't easy but claimed that it had no impact on the full-time scoreline whatsoever. Further, he discussed their plan for the upcoming ties.
''The weather and the ground were a problem but it didn't affect the result. We have to have to take points from the future matches in order to be on the top (of the league),'' he signed off.