'By far the best Sydney FC team' - Bolton
Sydney FC's current side combines the best facets of the club's two previous A-League champion teams, according to one of the players who started the Sky Blues' previous grand final triumphs.
Clint Bolton was Sydney's leading goalkeeper when the club won the inaugural A-League championship in 2006 and when the Sky Blues defeated Melbourne Victory four years later.
Terry McFlynn, who is now part of Graham Arnold's support staff at the club, is the only other player to have won two championship medals with Sydney.
Now retired after a 20-year career that saw him win four league championships in Australia - including National Soccer League titles with Brisbane Strikers and Sydney Olympic - Bolton is in awe of what Arnold's team have achieved this term.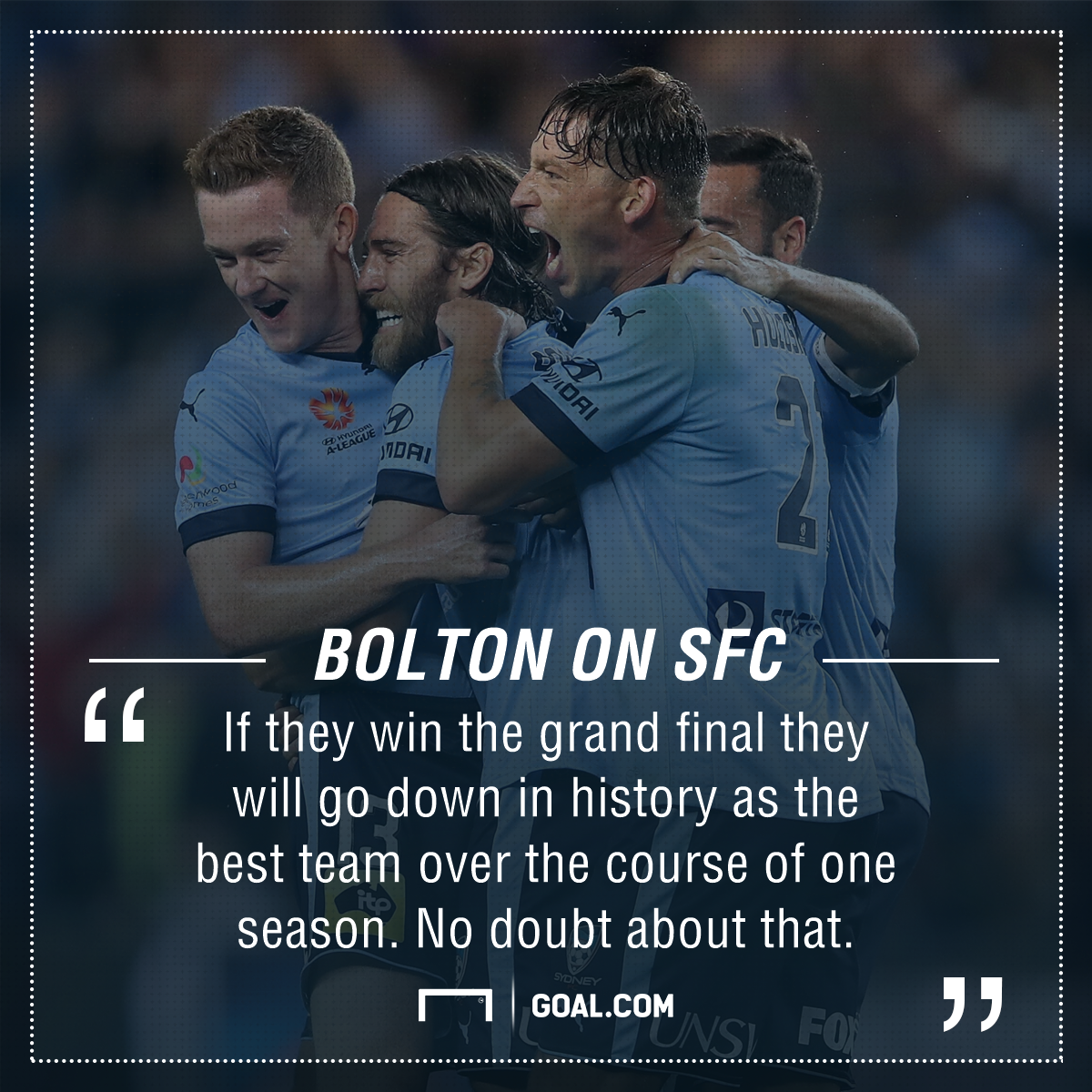 The 41-year-old believes Sydney's 2016-17 edition has the individual quality to match the 2005-06 side of Dwight Yorke, Steve Corica and Co. plus the team cohesion and work ethic of 2009-10 when Vitezslav Lavicka led the likes of Karol Kisel, Simon Colosimo and Alex Brosque to the 'Toilet Seat'.
"I played there for five years and this team, in my eyes, is by far the best Sydney FC team there's been," Bolton said in videos produced by Goal in conjunction with Omnisport.
"If they win the grand final, they will go down in history as the best team over the course of one season. No doubt about that.
"This team, the way they've performed this season, is beyond [any other Sydney side].
"You combine the team effort and the individuals they have and that's why they are where they are."
COMMENT: Sydney shouldn't fear Victory in grand final
Looking ahead to Sunday's A-League grand final, where Sydney will again meet Victory, Bolton has backed the hosts to complete the premiership-championship double at Allianz Stadium because "they haven't given us a reason to think that anything will change".
Bolton added: "The real question is can Melbourne Victory find a way to win? That's the real question.
"It's a hard one because their lead-in has really been below their best this season. So huge room for improvement everywhere but I think what they can hang their hat on for this match is the way they defended as a team, as a unit in the [semi-final] against Brisbane.
"It was just a high intensity defensive effort, which just suppressed Roar into submission."
Yorke shines for Sydney
If Sydney win the grand final at Allianz Stadium they will join Brisbane Roar and Victory as the only clubs to have won three A-League championships.
A third grand final success has been a long-time coming for the Harbour City club after they won two of the first five.
'We started off very slow' - Carney on 2006
In March 2006, Sydney defeated Central Coast Mariners 1-0 in the only other grand final they have hosted with Yorke - the "archetypal marquee", according to Bolton - setting up Corica just past the hour mark.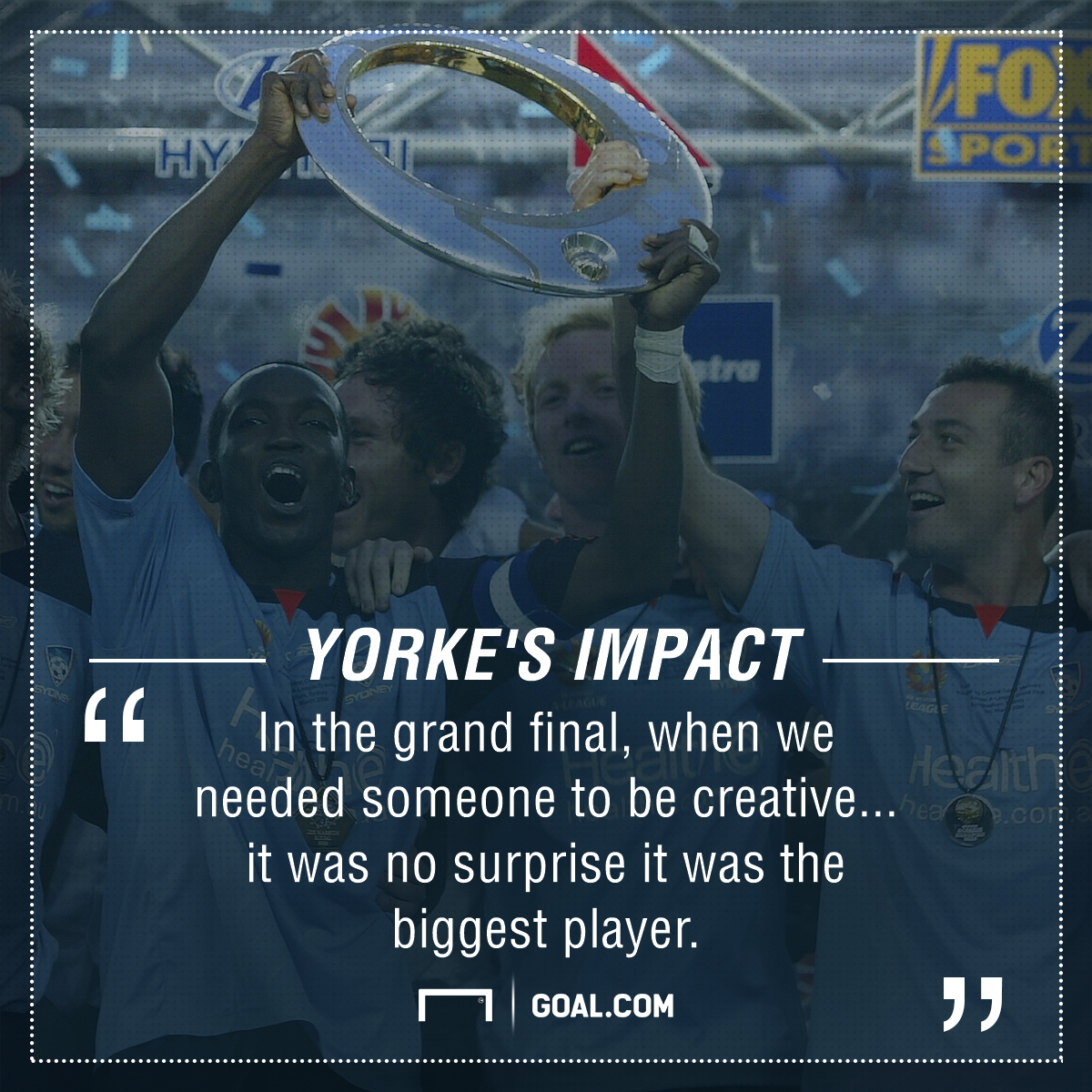 Yorke's assist originated from a discussion between the ex-Manchester United striker and Sydney coach Pierre Littbarski earlier in the season about the Trinidad and Tobago international's desire to be a playmaker rather than the side's centre-forward.
"He played even deeper at times throughout the season, you know, just in front of the back four, which you remember Dwight Yorke at Man United - he's just banging in the goals - so to see him drift backwards was a bit strange but he controlled the middle of the park," Bolton said.
"He was so cool and calm on the ball, rarely did he lose the ball, so it worked beautifully.
"In the [grand] final, when we needed someone to be creative - because we were poor first half - it was no surprise it was the biggest player the A-League had seen at that time that stood up."
'This is our day'
Sydney appeared set to dominate Australia's new national competition but with other sides improving, the Sky Blues lost their way, before returning to the A-League's biggest stage in 2010.
Bolton and Co. met the new kings of the A-League - Victory - who had won the championship in 2007 and 2009, and eventually prevailed in a shootout after the match ended 1-1 in Melbourne.
WATCH: 'Victory will beat Sydney' - Muscat
The penalty shootout turned on a collector's item moment - Kevin Muscat's first spot-kick failure in the A-League.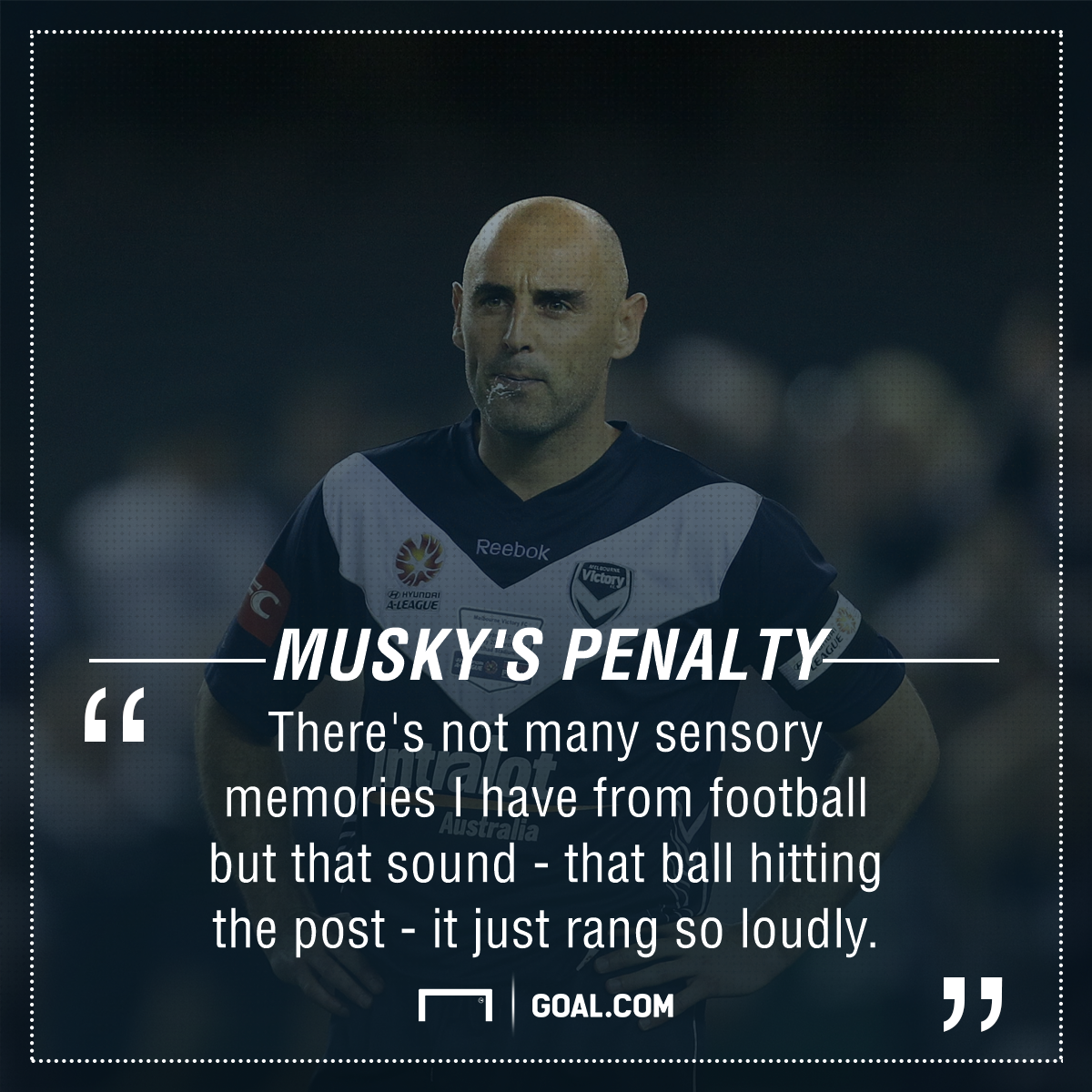 "Like every other time I faced a Kevin Muscat penalty, I was fully expecting it to hit the back of the net," Bolton said.
"I remember the penalty. I dived the wrong way as I normally did with a Kevin Muscat penalty. I don't know, he just disguised it particularly well and I just thought 'next stop, back of the net'.
"Heard the sound and I've said this many times but there's not many sensory memories I have from football but that sound - that ball hitting the post in a hushed moment in Etihad [Stadium] - it just rang so loudly.
"I was sort of stunned but then instantly I was thinking 'where's that ball going?' because it could still have hit the back of the net, it could have hit me, so I was looking for it straight away and I soon as I saw that it hadn't gone into the back of the net, my instant thought was 'this is our day'."
Sydney went on to win the shootout 4-2 as Bolton saved Marvin Angulo's effort and Byun Sung-hwan scored the winning penalty for the visitors.
EXCLUSIVE: Byun on his 'most memorable moment'
That game remains the only time a team has won an A-League grand final outside their home state, while it also retains special significance for Bolton, who joined Melbourne Heart the season after.
"The last [championship] I won, the second one with Sydney, was huge personally because halfway through that season I was being moved on from the club and I knew but I still had the job to do," he said.
"So I see that as a real accomplishment that I was able to get through that season, do the business and go on and win something."