EXCLUSIVE
By Paolo Camedda
After
AC Milan
hammered
Arsenal
4-0 in last week's Champions League action at San Siro, the Italy and England rivalry reignites once again as
Napoli
host
Chelsea
in the round of 16. One man to have plied his trade in both Serie A and the Premier League is Benito 'Benny' Carbone and
Goal.com
conducted an exclusive interview with the former Napoli player.
Benny, how do you assess the fixture between your Napoli and Chelsea?


Carbone
: "I say it now: I see it being hard for Chelsea. Apparently, the Blues have a lot of experienced players at international level, while most of the players of Napoli have never trod the stages of this level.
"In fact the arrival of [Andre] Villas-Boas did not produce the desired effect: the Portuguese has failed to give a clear identity to his team. They have some moments which are more or less positive, and others which are disastrous.
"The Neapolitans, among others, have let go a bit in the league and have focused on the Champions League."
Let's examine the two teams department by department. Between the posts two great goalkeepers will compete: on the one hand [Morgan] De Sanctis, on the other [Petr] Cech.
Carbone
: "Between the two I would undoubtedly vote for De Sanctis. The Napoli goalkeeper is having a tremendous season. In recent days has received some criticism, but I think that the team results have affected him."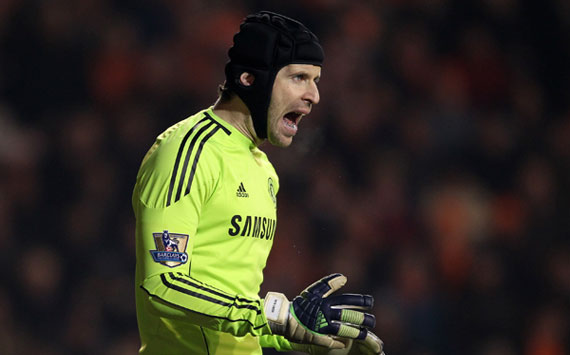 Which of the two defences convinces you more?
Carbone:
"I think the two defenses are completely different. That of Naples, with [Hugo] Campagnaro, [Paolo] Cannavaro and [Salvatore] Aronica, is a proven backline. The players already know each other well, because they have played together for several years and always with the same coach.
"This obviously can only be an advantage for the Neapolitans. Chelsea's defence, which includes big names, has had several problems this season.
What about the midfield of both teams?
Carbone
: "On paper there is no match: Chelsea have raised to a high level and this is evident especially in midfield, while Naples, apart from [Marek] Hamsik, do not boast big names in the centre of the pitch. But the Londoners, I repeat, are a team that is a 'work in progress', which does not yet have a defined structure."
In attack, on the other hand, Mazzarri's side are at least equal?


Carbone
: "The attack of Napoli is, for me, second to none. There are important players, who can make the difference and be decisive. [Edison] Cavani and [Ezequiel] Lavezzi are two phenomena and can drag the team, [Goran] Pandev is a great player and has shown he can make a contribution to the team when called upon.
Also Eduardo Vargas is a great talent. For Chelsea's defence it will be two very difficult games. Chelsea's attack is good, but I do not see players who can make a difference."
Who can be the stars of this Italy-England match-up in your opinion?
Carbone
: "For Napoli I think that 'Pocho' [Lavezzi] specifically has the means to undermine the opposing defense. Chelsea, I think at this time are missing a leading figure, a player who takes charge in difficult moments.
"The player most likely to shine for the Blues is [Frank] Lampard, but he does not have the charisma of the leader that can make a difference in big games."

Your prediction therefore is a victory for the Azzurri?
Carbone
: "In a game like this it is impossible to predict, because everything can happen. But you will definitely see a Napoli that can play their cards, and Chelsea could be faced with various problems."