It finally clicked last week with both of my bets coming in and £56 (€69.50) of profit being made along the way. The particular highlight for me was the under 2.5 goals bet in the Chelsea/Liverpool match – everything about the current form of the two sides screamed over 2.5 goals but thankfully the previous form between these two sides held true and I landed the bet as it finished 1-1.
My second bet – the both teams to score double – also landed at a lovely 17/5 with the Arsenal/Fulham, Southampton/Swansea and Wigan/West Brom games all coming in. It's a bet that I'm enjoying more and more at the moment and one that will feature again this week.
There's a huge game in the early Saturday kick-off as Arsenal host Spurs; 8th and 7th in the table respectively and only a point difference and both showing similar recent form in the league, this derby game could be one of the most crucial in recent years.
Later in the afternoon, QPR face Southampton in an almost parallel position to Arsenal and Spurs but at the bottom of the table – again one point separates them and again, their form is near identical. If one side was to win here and take all three points then I would not be surprised to see the losing manager lose his job.
It's these two games that make up my first, and main, bet of the day as I will be backing them in a both teams to score double at a price of 34/25 with Paddy Power, with £20 (€25) of my bankroll going onto this.
Bet 1: Both teams to score double at 34/25 (2.36) with Paddy Power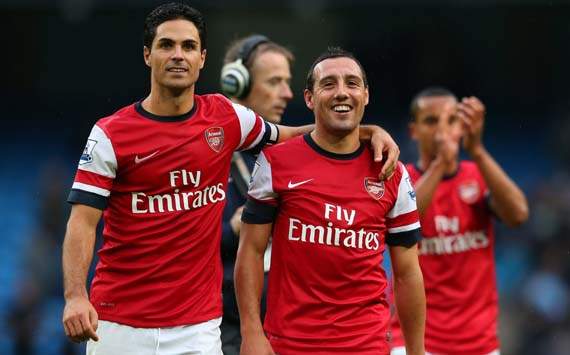 Firstly, 60 per cent of Arsenal's Premier League home games have seen both teams score, whilst 100 per cent of Spurs' away games have seen both teams hit the net.
If that isn't enough, then, when you look back at the head-to-head form of these two sides, not only have the last six games seen both teams score, but, 18 of the last 22 have also done the same - more than 80 per cent of the time - and this is a relatively massive sample.
When looking at QPR versus Southampton, seven of QPR's last 10 competitive games have seen both teams score and, bizarrely, the same stat applies to Southampton. 70 per cent is more than big enough for me to add this to the double – especially when you take into account the importance of the match and both sides relative inability to defend.
Bet 2: Dimitar Berbatov to score any time at 15/8 (2.88) with Paddy Power
My 2nd bet of the weekend is in the Fulham versus Sunderland game. The last few weeks have seen this column make a decent profit from the Cottagers and hopefully the gift that keeps on giving isn't going to give up on us just yet.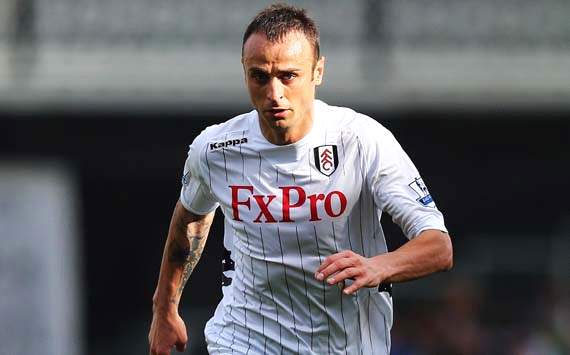 Sunderland have only scored seven in all Premier League games so far, and have really struggled in the attacking department.
This is the exact opposite to Fulham, who have no issues when it comes to scoring, with 24 goals in the League, spread out over many different positions.
With this in mind, and the fact that this game is the televised match on Sunday at 4pm, I'm expecting a good show from Fulham and think they will break their run of high-scoring draws to an end with a victory.
Although best priced with Paddy Power at 3/4 to win the game, it's a little too short for me so, I'm going to take Paddy's other bet of Dimitar Berbatov to score at any time and Fulham to win at 15/8. With five goals so far and two in his last match, Berbatov just oozes class and can pick apart an immobile Sunderland defence. Ten pound (€12) of my bankroll will be going onto this at 15/8.
Win a £20 (€25) free bet
We didn't have a winner of the Paddy Power free £20 (€25) bet this week, despite many of you getting within one goal of landing the prize. My favourite entrant was a 53/1 accumulator that missed out by just one goal in the Newcastle/West Ham game. A good effort but no prize will be given this week sadly.
However, we've got another £20 free bet to give away this week thanks to Paddy Power.
To win just email your best tip for the weekend with the word "Power20" in the subject line and the price of the bet from Paddy Power.
Be it a well-priced single, an ambitious multiple or any other bet available in all of Paddy Power's football markets around the world for games taking place from 17th - 19th November; surely you can find a winning tip! Just send in your selection (one entry per reader), the price available at Paddy Power, and include "20BET" in the subject line before midday on Saturday to enter. Good luck!
Diary of a Punter: Simon's Selections this week

Balance at the start of the week: £453.10

Profit on the season: -£46.90

Sign up with Paddy Power for up to £250 in free bets
Simon Pilkington is a sports writer, an avid supporter of Liverpool and has been betting on sports for the past 13 years.
Follow Simon on

Follow Goal.com Betting on

for the latest tips.