Sligo Rovers sit at the top of the Airtricity Premier Division table thanks to a 3-0 win over title rivals Derry City. David Cawley and Joseph Ndo were instrumental in both Bit o' Red games this weekend, with the midfield duo also impressing in the 1-1 away draw with Shamrock Rovers.
The Hoops saw Ronan Finn stand out once again, with the midfielder crucial in his side's 1-0 win over in-form Dundalk. Liam Buckley's St Patrick's Athletic also kept the pressure on the top two with wins over Drogheda United and Cork City. Ian Bermingham showed his experience with two solid games in defence, while wide-player Chris Forrester once again highlighted his huge potential.
John Mulroy bagged a goal for Bray Wanderers in their 2-1 win over Shelbourne, giving the Seagulls their first win of the season. The attacker was also sharp in the defeat to Dundalk and was unlucky not to get his name on the scoresheet.
Mulroy's evening was made more difficult thanks to a solid performance from Peter Cherrie in the Lilywhites' goal, while the stopper was also in fantastic form to stop Shamrock Rovers racking up a big victory on Monday.
Cork City were twice defeated over the weekend, but veteran defender Dan Murray put in two impressive displays to help his side stay close in both ties. Joe Gamble caused plenty of problems for the Leesiders, with his precise passing helping Limerick defeat their Munster rivals.
Mark Leech found the net against Bray, and was also one of the standout performers in Shelbourne's win over UCD. Drogheda United defender Derek Prendergast also stood out with strong displays against Bohemians and St Pat's.
CHERRIE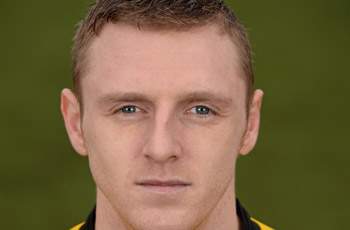 DUNDALK

vs Bray, Shamrock R

Rating:




TOTW Apps:

3

BERMINGHAM
MURRAY
PRENDERGAST
ST PATRICK'S ATH

CORK CITY

DROGHEDA UNITED

vs Drogheda, Cork

vs St Pat's, Limerick

vs Bohemians, St Pat's

Rating:
Rating:

Rating:


TOTW Apps:

1


TOTW Apps:

1


TOTW Apps:

1

GAMBLE

FINN
NDO

CAWLEY
LIMERICK

SHAMROCK ROVERS

SLIGO ROVERS

SLIGO ROVERS

vs Derry, Cork

vs Sligo, Dundalk

vs Shamrock R, Derry

vs Shamrock R, Derry

Rating:
Rating:
Rating:
Rating:

TOTW Apps:

1


TOTW Apps:

2


TOTW Apps:

1


TOTW Apps:

2

LEECH
MULROY
FORRESTER
SHELBOURNE

BRAY WANDERERS

ST PATRICK'S ATHLETIC

vs UCD, Bray

vs Dundalk, Shelbourne

vs Drogheda, Cork

Rating:
Rating:

Rating:

TOTW Apps:

1


TOTW Apps:

1


TOTW Apps:

3