Peter Staunton




International Football Writer



At the top of the Premier League table it was one of the more enthralling seasons of recent times with Liverpool challenging Manchester City for the title right until the last day. If it hadn't have been for a few disappointing results against lesser lights then Chelsea would perhaps have been in the mix too.
Arsenal's early season promise tailed off into a predictable, yet underwhelming chase for fourth place. They held off Everton, who impressed under Roberto Martinez.
Off the field there remain issues to address. The Football Association's Respect campaign exists only in name with referees routinely abused by not only fans but players and managers too. Supporters continue to be fleeced by their clubs for ticket money and have to face arduous mid-week journeys just to make it to away games.
FA chairman Greg Dyke's recent proposed reforms of the English game did not find a lot of favour but it at least opened the discussion on the player development famine which has led to only around 30 per cent of all Premier League starters being eligible for the national team.
All in all it was one of the more enjoyable Premier League seasons and here are my proposed tweaks for next season which I believe would make it a better competition all round.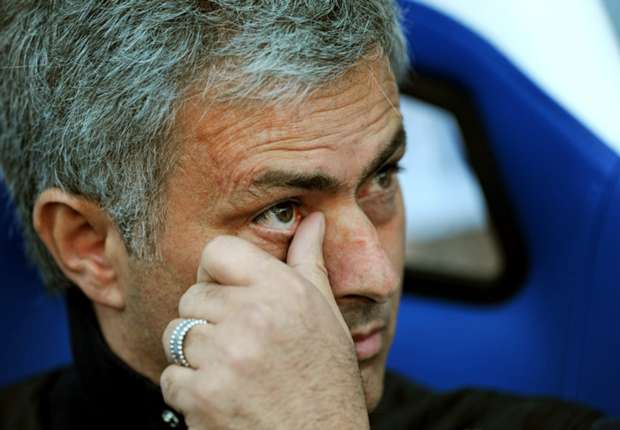 Jose Mourinho claimed he was 'The Happy One' when he returned to the Premier League last summer. Talk is cheap. Premier League managers, with Mourinho to the fore, have pointed the finger of blame at officials rather than acknowledging the frailties in their own teams all season.
It would be beyond comprehension for referees to emerge after matches to criticise the work of coaches or players. Yet it is a method of sophistry routinely practised by the managers of the league. They are quite rightly fined but a slap on the wrist is an inappropriate punishment for the verbal destruction of a fellow football professional. It has become too much.
In turn, referees are now under constant scrutiny from television pundits with access to super slow motion replays. They often fail to analyse matches themselves and instead of focus on "talking points". That permits managers and players to fly under the radar. It's time for referees to take a harder line with abusive players and for the Premier League and FA to do similar.
When the whistle blows, no player should be approaching the referee to argue the toss. That sort of encroachment should yield red cards. The situation might quickly become farcical with matches finishing 9-7 on the player count but players would soon learn that abuse will not be tolerated. Managers too. If they have something to say they can do respectfully but once the line is crossed, either to the face or in interviews, a ban should be forthcoming.
Perhaps a quicker way to manners would be the use of microphones by matchday officials in order to have their decisions explained as they go about their work. If referees wore microphones, thereby permitting broadcasters to air their decisions as they happen, then foul-mouthed players would be brought more quickly into line. No broadcaster, particularly Sky and BT who pay so much money to competing clubs, would tolerate such crass indiscipline.
The FA's Respect campaign is admirable in its intent but there is still too much tolerance of ill-behaviour by players and managers towards officials at the top level. What a kid sees Wayne Rooney doing on television he or she will mimic in the park. New, better examples need to be set.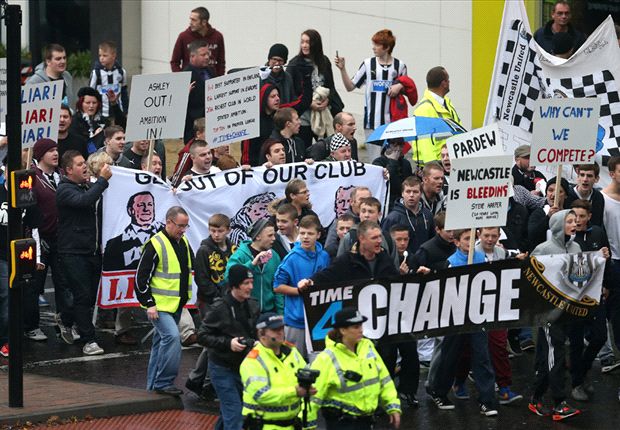 The public appetite for football in England is unique. The English Premier League is second only to the Bundesliga in terms of attracting fans to the stadium. The Championship is not far behind. Yet the governance can be complacent. Manchester United, for example, were recently forced to change plans to relocate season ticket holders in order to accommodate a new 'singing section' at Old Trafford. At a recent league match against Norwich, fans in that part of the ground held aloft a banner which stated "LOYALTY=EVICTION" to illustrate their point.
The original plans did not consider the opinion of those due to be shifted to other parts of the ground after many years in the same seats. It is just one example of a Premier League club overlooking the impact and importance of supporters. They take them for granted. Fans who genuinely love their team will continue to flock to the stadium.
Broadcasters are similarly complicit, arranging fixtures which throw fans to opposite ends of the country at ungodly hours.
Ticket prices may have stabilised last season but that was preceded by many years' worth of ticket price growth over and above the rate of inflation. Football in Britain is, still, too expensive. Fans are openly treated as consumers and not the vital element of the matchday atmosphere which they are. If they started voting with their feet in protest at their treatment at the hands of clubs and authorities then the Premier League would not be long losing some of its unique lustre.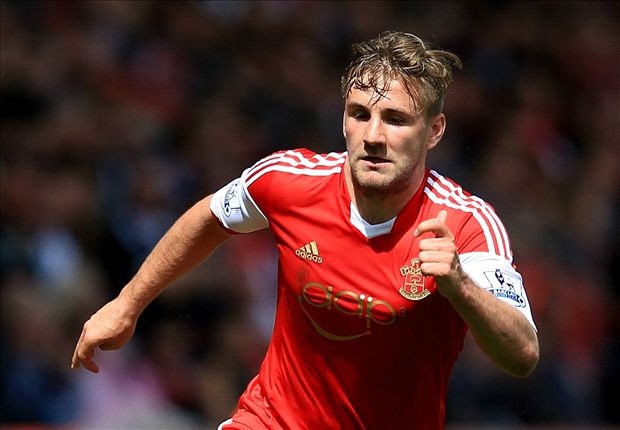 There is no collective drive for the improvement of English football across the board among Premier League clubs. None. Over £1.5 billion was doled out to the 20 clubs last season just for taking part. Prizes ranged from over £95m for Liverpool to over £60m for Cardiff City, who finished bottom yet earned more money than Manchester United did for winning it last year.
With that sort of money at stake, it's all about short-term gains. Player development is stopped dead in its tracks because teams don't have time to wait for their talents to mature. So instead of fielding a 7/10 youngster and allow him to blossom, teams are instead importing ready-made 8/10 players who won't facilitate the club's long-term successes.
Consider that Germany XI which played Poland earlier on in the week. Ten Bundesliga regulars and a Serie A one at an average age of 21. This does not happen by chance. At clubs like Freiburg and Schalke, the likes of Matthias Ginter and Max Meyer are thrust into the first team even at the expense of imported talent in order to develop. The same hasn't been happening on a widespread basis in England.
At the moment there is a good nucleus of English talent in the national squad but there is not a lot of depth to it. It would be refreshing to see more homegrown, native prospects included in the first-team picture next season. It would be good for the clubs who polish their own local talent. It would, perhaps, give Roy Hodgson more players to select. It would encourage better relationships between clubs and their supporters, who identify better with a lad who has come through the youth ranks - just look at Southampton fans' support for their English core.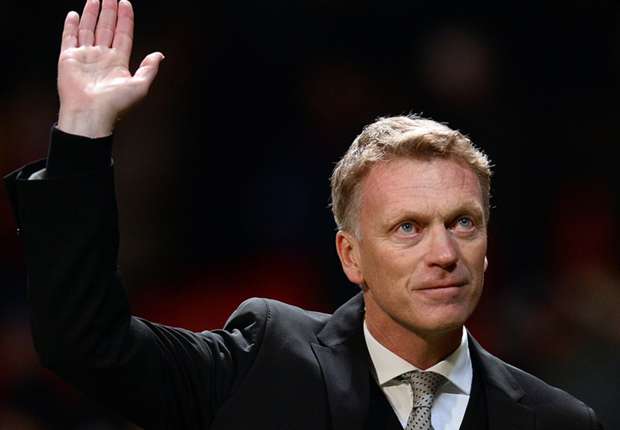 Thirty managers had filled 20 Premier League jobs last season. Arsene Wenger aside, none has been in the job for more than three years. The turnover is crazy and, of those that leave, very few choose to do so. There is no stability. Seasons of good work are often rendered worthless with a run of bad results. Moreover, very rarely does the decision to sack a manager when down at the bottom of the table pay off. Norwich, Fulham and Cardiff had seven managers between them all season and all still went down. Aston Villa and West Ham stuck by their managers and stayed up. Tony Pulis's profound effect on Crystal Palace is a rare thing indeed.
Some managers are not up to the job and that was quickly apparent in the case of, say, Pepe Mel. However, in no other industry would the recruitment process for a manager's job be so slipshod. Mel was considered, rejected and then appointed. David Moyes was handed the job of Manchester United manager without an interview. Tim Sherwood was promoted from within and has departed already. There is no accountability in the hiring process. It means that all these managers are very, vary bad - which is unlikely - or people in charge of clubs are not doing their jobs properly.
It would be miraculous to see one Premier League season go by without one managerial departure. But how else are managers expected to put their own stamp on teams unless they are given time to prove themselves? What is says to me is that clubs don't place much importance in the identity of their coaches. They are expecting them to fail because another will be along shortly.
If the Premier League or FA implemented a few tweaks to the system then clubs would be forced to get their appointments right. Maybe a managerial registration window would be appropriate whereby teams would only be permitted to make changes on the bench in summer or in January. Or maybe just some accountability.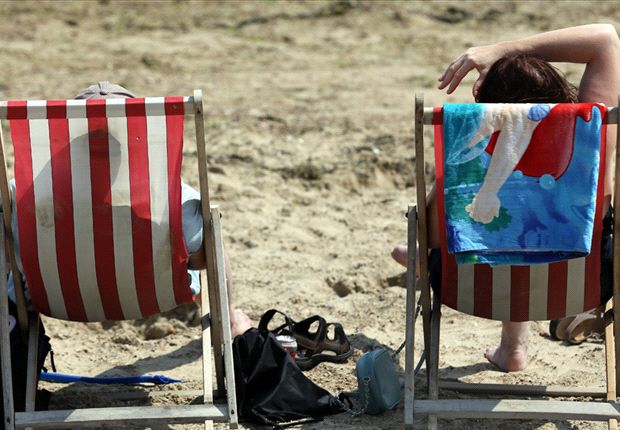 Too many teams clock off before the season ends, safe in the knowledge that they will be playing Premier League football in the next campaign. Too many games are rendered meaningless too early and a fog of complacency enshrouds the league. Witness the mediocrity at Newcastle and Aston Villa as evidence of what happens when teams become more or less safe.
With three teams going down, clubs from the lower half of the table are content to only tread water and pick up their cheques. It dilutes the quality in the league and short-changes fans. For the sake of the competition, more needs to be at stake.
Perhaps a relegation points quota would give the lower half of the division some substance. Any team failing to hit, say, 40 points over the course of the season goes down. Whether that's one team or seven, like this season, so be it. There are plenty of eager clubs in the Championship ready to take their chances in the top flight. It would mean that lower clubs would no longer write off fixtures against the big teams as they would be constantly under pressure to win their own points and not rely on teams around them.
As for the argument that teams yo-yo between the divisions, well, plenty of newly promoted teams go straight back down under the current system. If teams are good enough they will stay up. Radical? Yes. But we wouldn't have a situation where 13 teams have little to play for from February onward.