The Denmark captain is pleased to have the chance to perform at Old Trafford and possibly renew old acquaintances with striker Zlatan Ibrahimovic in the process
---
EXCLUSIVE
---
Fenerbahce defender Simon Kjaer has outlined his side's ambition to go to Old Trafford and pick up three points when they meet Manchester United in the Europa League on Thursday.
The Turkish side have had a difficult start to their domestic season and the Denmark captain is seeking an improvement domestically as well as a continuation of their positive start in Europe.
"I have played with big clubs like Roma, Wolfsburg and Lille, where we finished third in France, but there is a special feeling of being at a top side around Fenerbahce - losing is never an option and never accepted," the centre-back told Goal. "I enjoy that ambition and passion.
"We started in the Europa League with a draw in Ukraine, where it is always difficult to play, and then we beat Feyenoord. We're playing to qualify from the group, obviously. Fenerbahce need to play for the league title and trophies every year, and for success in Europe.
"We were very disappointed that we didn't qualify for the Champions League when we went out against Monaco. At least we got a pretty exciting group in the Europa League, with the chance to play against a huge club like Manchester United.
'Are you crazy?' - Ronaldo angers Buddhists
"The biggest challenges are the ones I enjoy the most. That's what we play for - the biggest games in the biggest stadiums. I am 27 and entering the best years of my career - captain of my national team now and having played hundreds of games in some of the biggest leagues - and still these are the games we work hard to be ready for every day at training. Playing United is a great motivation and we're going to Old Trafford to get a result."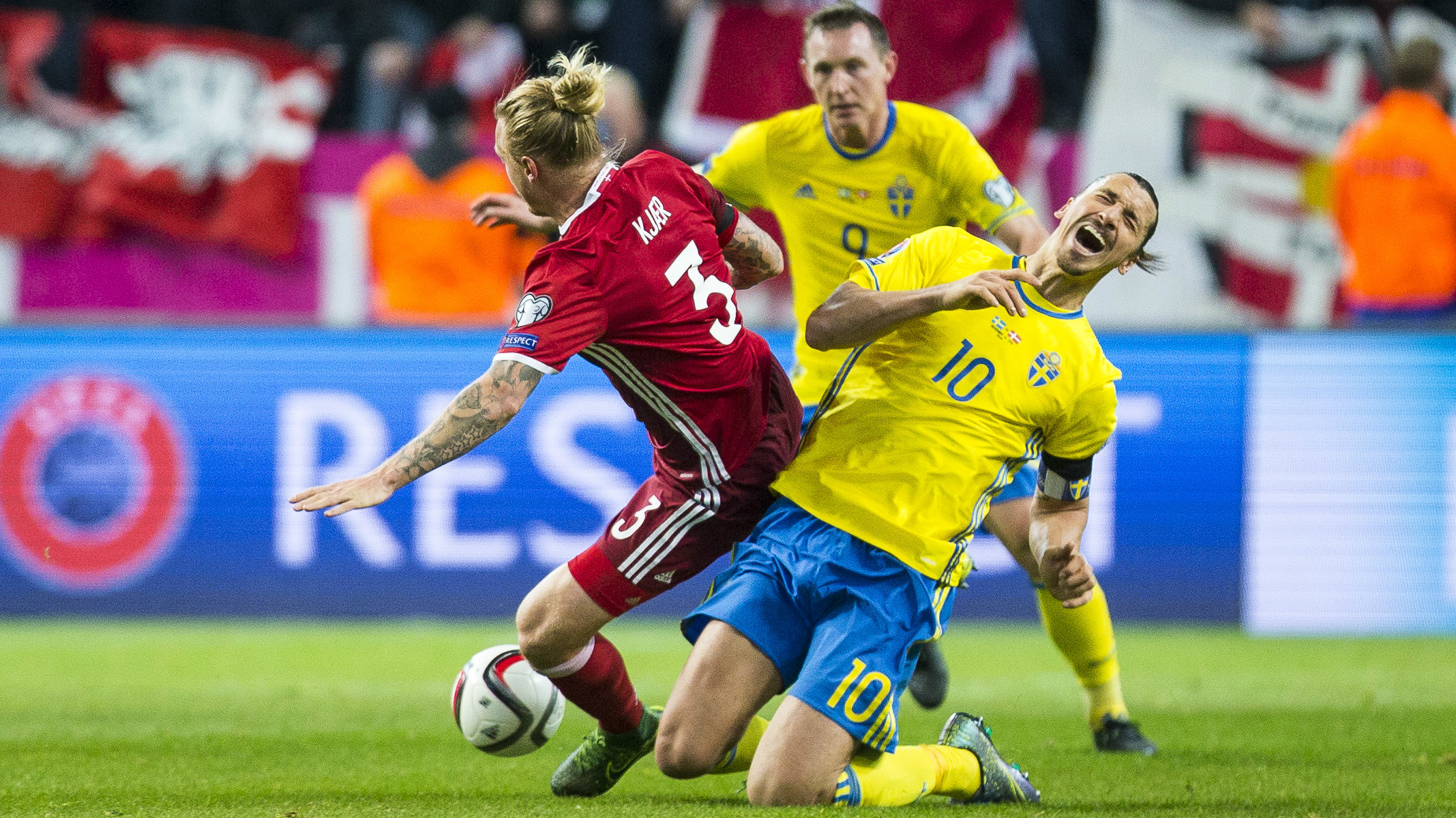 Fener's vice-captain believes that the steps that the Red Devils have made over the last three months have them on the right track after several difficult seasons.
How Moyes ruined Van Persie's Man Utd career
"Manchester United have shown great ambition, getting a proven top-class manager like [Jose] Mourinho and with their moves on the transfer market this summer," he said. "That just proves that they want to get back to the absolute top of the Premier League and international football and to play for the biggest trophies."
Kjaer has played over 300 games at the top in Germany, Italy and France and this encounter provides him with the chance to renew acquaintances with a globe-trotting opponent.
"Football at the top level is actually a small world," he remarked. "You meet the same great players again and again, so a lot of strikers are familiar faces to me. And probably Zlatan Ibrahimovic is the one I have met the most times. It is always an interesting challenge and an enjoyable encounter when we play."