Kris Voakes

Euro 2012 correspondent


Follow on
COMMENT
"Great compliments to Mr Hodgson for the job he did at Inter," bellowed Maurizio Mosca from the TV studio as Roy Hodgson appeared via video link from the Stadio delle Alpi in Turin. Applause followed, with the audience not entirely recognising the sarcastic tone in which the journalist had intended his message of good will.
"Well done for making Roberto Carlos leave," he continued. Hodgson's response was to take off his headphones, hand them to his interviewer and walk away. Mosca burst into laughter. He had brought up the one real bone of contention every Italian had with the Englishman's time at San Siro, and Hodgson simply had no answer.
'A DECENT COACH WHO MADE MISTAKES'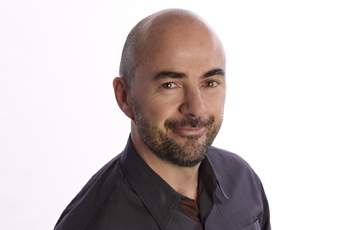 JAMES RICHARDSON ON HODGSON

"There was a lot of respect for Hodgson in Italy for the way he behaved, and for the fact he arrived already being able to speak Italian. But in terms of his reputation, he was remembered for the Uefa Cup final loss, and the Roberto Carlos sale happening on his watch. That led to a situation whereby they've arguably, to this day, never found a reliable left-back for that role.

"It wasn't seen as a great loss when he left for Blackburn, as the feeling was that he'd done alright but that it had all run its course. The average football fan in Italy doesn't look at Hodgson as a genius, they think he was a decent enough coach who ultimately made a couple of big mistakes. I can't remember any fantastic Inter performances during that era, and people always think of Roberto Carlos when they think of Hodgson in Italy."

James Richardson hosted the popular Serie A TV show, Football Italia throughout the 1990s and followed Hodgson's tenure at Inter. He is also the host of Goal.com's GoalCast.

That YouTube gold from the late Gazzetta dello Sport writer is the greatest reminder that the England coach's spell in Italy will always be intrinsically linked with the club's decision to sell Roberto Carlos to Real Madrid. It is something he has never ever been able to shake off when people have cast an eye over his time in Calcio, regardless of his claim that he had little to do with the sale itself.
Inter progressed on the pitch in Hodgson's two-year spell in charge between 1995 and 1997, but not enough for a club and a president that demanded results. And he would be reminded of his failures for years to come. Finishes of seventh and third saw the Nerazzurri take big steps forward after a turbulent period, but all of that was forgotten when they lost the Uefa Cup final to Schalke at the end of his 24 months in charge.
It was already well known that the former Swiss national coach would not remain at the club, with talks with Blackburn having been widely publicised, but victory was still expected against the German side. A couple of questionable substitutions, a touchline row with Javier Zanetti, and a penalty shootout defeat later, Hodgson was pelted with coins by the Inter fans. A solid job had ended on a sour note.
The following year, Luigi Simoni's Inter fell short of the Scudetto by the narrowest of margins, and in controversial circumstances. It may not have been Hodgson's squad anymore, but the steps they had made under the Englishman had certainly gone a long way to preparing them for the title challenge that so narrowly failed.
He returned briefly in a technical director role, and even played the role of caretaker-coach at the end of the 1998-99 season, and would later coach Udinese unsuccessfully for a short period, but even had he been a success it would have been tough for him to alter his reputation with the greater Italian public.
As Hodgson's England prepare to take on the Azzurri, many see him as a very different coach to the one that spent two years at San Siro, including his top scorer in 1996-97, Maurizio Ganz.
"Hodgson was very good at preparation in terms of attacking, but less so defensively," said Ganz to Sky Sport. "We had a perfect year that season because we finished third behind two great sides, and we did so playing a great type of football. But the strange thing is that now England are not doing the same thing. Therefore, we will have to see how his side will play on Sunday."
Given the decade-plus that have passed, many in the Italian media have found greater reward in comparing Hodgson's England with Fabio Capello's previous version, rather than with Hodgson's Inter. Much water has gone under the bridge since his days at Pinetina, but the former Juventus coach's spell at Wembley is fresher in the mind. Some have pointed to his ability to find a happy medium between Capello's iron fist and a more jovial approach to training and team events as one of the reasons for the Three Lions' good run in Group D.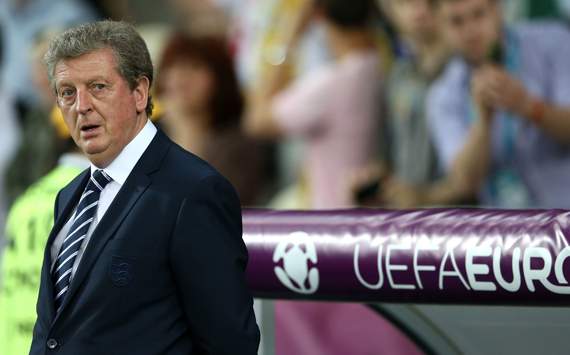 Hodgson | Always remembered as a nearly man on the peninsula
But everyone carries with them experiences from the past, and Hodgson will certainly have learned things about himself during his rollercoaster time in Italy. Just how much of that chapter he will take with him to the Olympic Stadium in Kiev will be known only to him.
What Sunday night will provide is the opportunity to mastermind a win over the Azzurri, as well as the chance to remind many on the peninsula of just what he can add to a side. A win would also give him the perfect response the next time somebody has the nerve to ask him about Roberto Carlos.