By Alex Rossi, Kris Voakes & Tony Mahoney
It has been a long nine weeks since Italy were eliminated from the World Cup, but this Saturday finally sees the nation's footballers return to the field. And while some suggest that calcio's downward curve is set to continue, a bona fide title race could be on the cards for the first time in three years.
Whereas Juventus racked up a record tally of points last season to register a third straight Scudetto, there seems to be genuine competition for the league crown this time around.
Roma pushed the Bianconeri for much of last term, and Rudi Garcia's men have made some notable additions as they look to go one better in 2014-15. Napoli provide further competition, with Rafa Benitez having an extra year's preparation and experience to throw into the mix following an impressive spell in his first season with the Azzurri. And, of course, there's champions Juve, who will be looking to mark the arrival of Massimiliano Allegri with a fourth title on the bounce.
But which of the three will win it? Here,
Goal
journalists Alex Rossi, Kris Voakes and Tony Mahoney take up the debate ...
"JUVENTUS ARE FAR FROM DONE"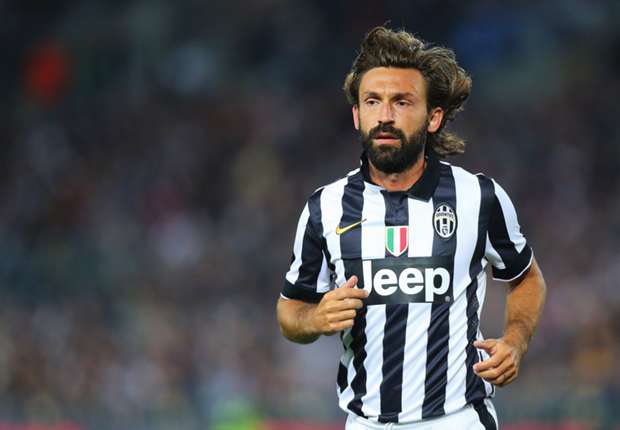 By Alex Rossi
How quickly people forget. Just three months on from a season in which Juventus smashed all sorts of records, many are taking the first sign of strengthening among rival squads and running away with themselves. The doubters are queueing up, ready to beat down Juve. But the champions are not ready to relinquish their place at the top of Italian football.
The Bianconeri won every single home game last season. They chalked up 102 points - a tally unrivalled in Italian football history. With every week they proved themselves to be far too good for the rest of the country, and there is little to suggest things have dramatically changed since May.
Have things really changed so much that the 17-point margin by which Juventus won last year can be overturned by Roma? And does anyone seriously believe there has been a 24-point turnover between Juve and Napoli over the last few months?
The loss of Antonio Conte will take some getting used to, but Massimiliano Allegri has been there and done it with Milan before in 2010-11. There's a chance that Arturo Vidal will not be around come September 2, but they have an ample stand-in in Claudio Marchisio and a Vidal of the future in Paul Pogba. And the man who makes them tick, Andrea Pirlo, is still the best midfielder in the country.
Juventus are far from done.
"ROMA ARE ONLY GOING TO GET BETTER"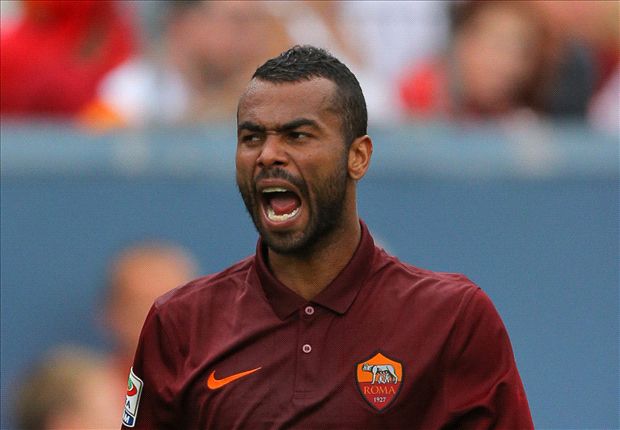 By Kris Voakes
Few teams with 85 points have to settle for second place. They may not have carried away the Scudetto in May, but Roma should look at 2013-14 as nothing but a success. And, following an excellent summer in the transfer market, there is every reason to believe they will get their hands on the ultimate prize 12 months on.
Juventus' record-breaking Scudetto season was magnificent, but it was also entirely necessary, Until the last three rounds of the campaign, Roma were on target to rack up 94 points themselves, which would have won all but one league title since football's inception in Italy. Juve were so good because they had to be. Rudi Garcia's side simply did not allow them to slip up.
Since the close of the last campaign, the Giallorossi have dealt brilliantly. Juan Iturbe has come in to light up the forward line, while the likes of Seydou Keita and Davide Astori will provide fantastic options beyond the thin layer of quality Garcia had at his disposal last term. What's more, Ashley Cole - disposed with by both Chelsea and England - remains a superb full-back, adding a touch of quality to the left-hand side.
Last season, Garcia found consistency in his side. This year, they have added further quality to the bargain without losing a single star - Mehdi Benatia permitting. Throw in the impending return of Kevin Strootman to join the likes of Miralem Pjanic, Radja Nainggolan, Daniele De Rossi, Alessandro Florenzi, Francesco Totti and Mattia Destro, and Roma are going to get better.
"NAPOLI PLAY FOOTBALL FEW ITALIANS CAN LIVE WITH"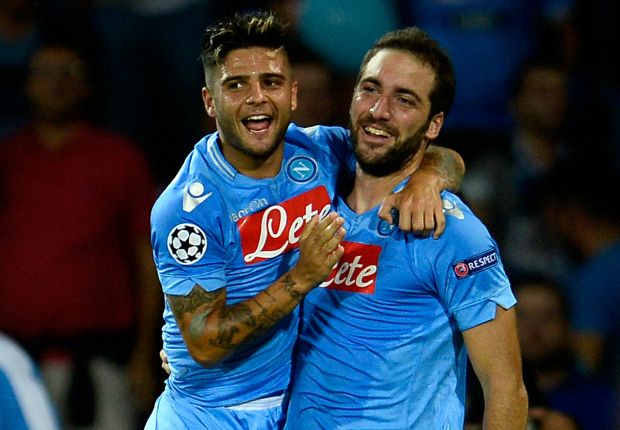 By Tony Mahoney
Everyone is talking about a straight battle between Juventus and Roma for the Serie A title, and that will play right into Napoli's hands. Although the Azzurri have not had the most impressive summer in the transfer market, they have a settled side who will finally reap what was sown when the likes of Gonzalo Higuain, Jose Callejon and Dries Mertens were signed in 2013.
Juventus, on the other hand, have been rocked by the resignation of their inspirational coach Antonio Conte and will take time to adapt to his replacement Massimiliano Allegri. The Bianconeri will get nowhere near their record points tally of 2013-14. Roma, meanwhile, will need to learn how to fight on two fronts as they return to the Champions League. Physically, this will affect them.
With Rafa Benitez, Napoli won't suffer from any of these issues - even more so if they exit the Champions League play-offs against Athletic. Everyone knows what is expected from the Spaniard, who is a master at rotating his squad to maintain freshness.
Most importantly, Napoli play a brand of football that most outdated Italian clubs can't live with. Benitez's 4-2-3-1, which relies on selective pressing and quick counter-attacking bursts, provides a width and directness that many sides playing 3-5-2 just don't possess.
The southerners boast the best striker in Serie A in Gonzalo Higuain and have goals throughout their squad in the form of Jose Callejon, Dries Mertens, Marek Hamsik and Lorenzo Insigne. If these stars in particular stay fit, then Napoli could win their first Scudetto since 1990.