By KS Leong
It's hard to resist the chocolates and hot cross buns during Easter and even harder to shed the kilos once the bunny costume is tucked away for another year.
But seeing elite footballers struggling with their own weight problems makes us feel a little better, especially when you consider that some of the chubbiest players in the world are also some of the best.
As we celebrate the festive Easter season,
Goal
takes a light-hearted look at 10 of the biggest footballers - literally - during their playing careers.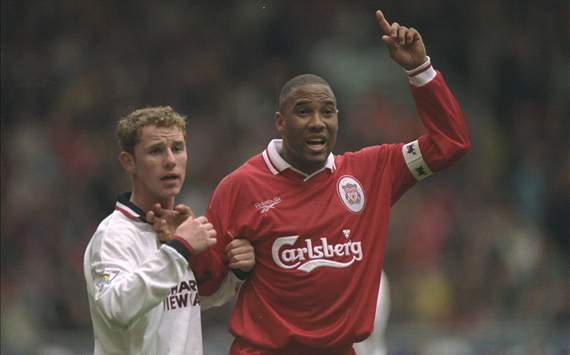 John Barnes admitted that he was a fast-food junkie even during his playing days. He claims that his favourite chocolate snack is Topics and said once during an interview in 2004: "I try to keep away from them. It's not good for my figure." You just have to wonder if Mars paid him in chocolate bars when he agreed to rap for them in a television advert for the England national team.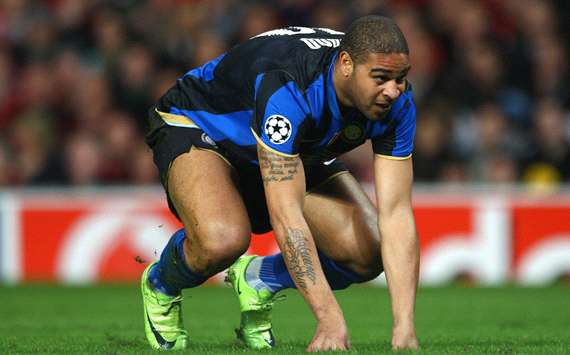 Once feared for his ferocious left foot, the only thing that clubs - his own clubs - fear now is his weight. The 32-year-old started putting on the pounds in the late 2000s at Inter and despite various attempts to fight the bulge, he never could return to the slimline Adriano. After a flopped European comeback with Roma, he has failed to settle down long-term at a club back in his homeland.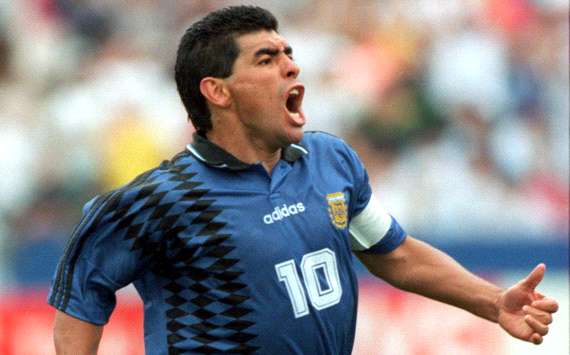 Talk about a huge personality. Maradona's weight may have really ballooned towards the tail-end of his playing career due to his battle with drugs and alcohol, but he has always been known for his stocky, podgy figure. But that was what made Maradona so great, and his cuddly, bunny-like chubbiness made us love him even more. It makes his feat of out-jumping Peter Shilton at the 1986 World Cup quarter-final against England all the more remarkable.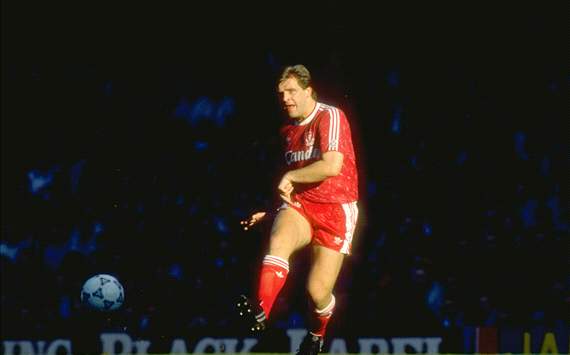 Here's a man who loves his Danish pastry. Molby was never much of a runner or a chaser on the field and understandably so. The former Liverpool midfielder had his ups and downs with his weight as a player, but after arriving at Anfield the scales only tipped towards one direction. Having to look at the word 'Candy' on his shirt all day must not have helped. And they say subliminal advertising doesn't work!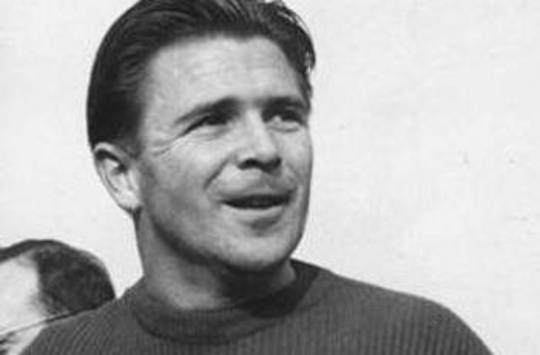 By the time Puskas joined Real Madrid in 1958, not only was he already 31 years of age, but he also had a beer belly hanging out of his shirt. The then Madrid coach Luis Carniglia asked his president Santiago Bernabeu what he was supposed to do with the overweight Hungarian, and the supremo replied: "That's your job. You're here to make him look pretty!" Puskas' gut kept getting bigger, but so did his goal haul.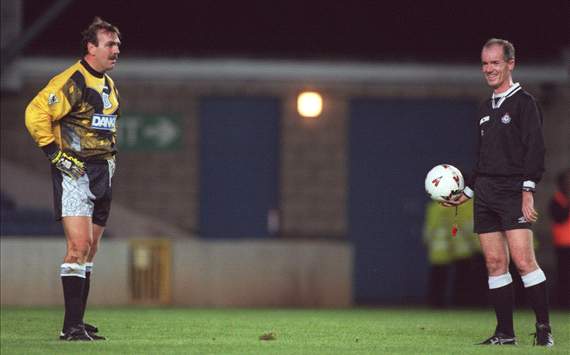 Goalkeepers are often told to make themselves big to cover all angles of their goal. But it appears that a lot of shot-stoppers have taken this advice a little too literally - Southall was certainly one of them. The Welshman is regarded as one of the best goalkeepers of his generation and well known for his reflexes, despite his heavy-set frame. It's amazing to think how much faster he could have moved had he been skinnier.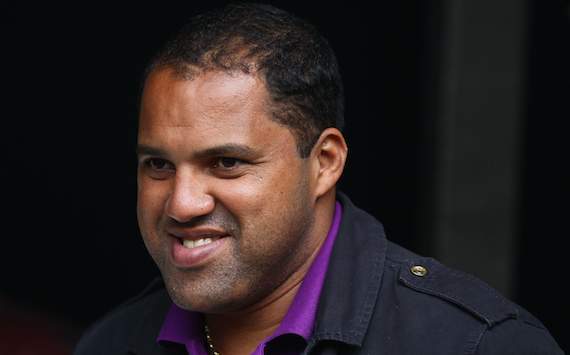 Nicknamed 'Kugelblitz' after the German tank from World War II, Ailton, unlike Adriano, never let his weight get in the way of his goal-scoring exploits. He made a name for himself with German side Werder Bremen, netting 88 times in 169 league games and also had a spell with Schalke where he became only the fourth foreign player to score over 100 goals in the Bundesliga. Somewhat surprisingly, his stint with Hamburger was less successful.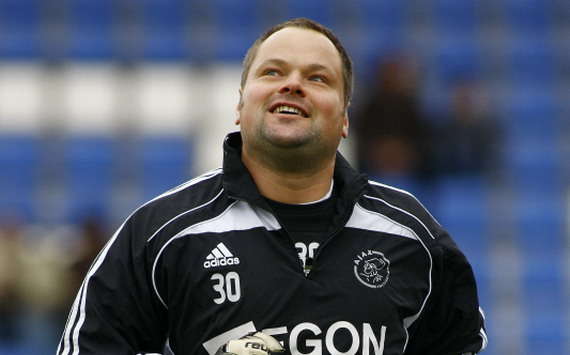 There have been many overweight goalkeepers throughout the history of the game. There was Southall, the ingeniously nicknamed William 'Fatty' Foulke, Jose Luis Chilavert, Kevin Pressman, Lilcho Arsov and Verhoeven. The former Ajax shot-stopper, now at Volendam, has been quite sensitive about his weight issues too: "It's useless to try and fight prejudiced people. People act like I drive to McDonald's straight from the training pitch every day, but I never go there. I train seven days per week and always do my utmost." One thing's for sure: the bigger the goalkeeper, the smaller the goal.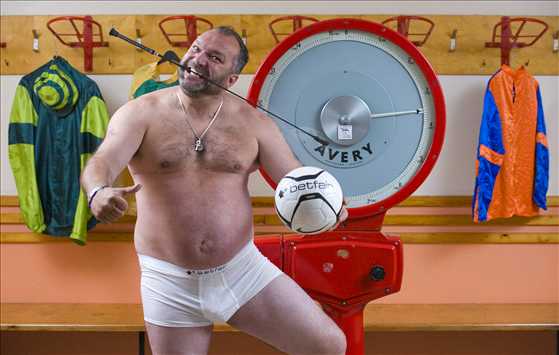 Maradona may have floated like a butterfly and Puskas stung like a bee, but big is not always beautiful. The larger-than-life 'Razor' Ruddock was a no-nonsense defender on the pitch and his football was anything but pretty. Once taunted by Eric Cantona for his burgeoning belly, in one game he was caught on camera having to hold on to the opposition goal post to catch his breath when he ran up the field for a set-piece. He was reportedly sacked by Swindon Town when he could no longer fit into his shorts.
They don't come any bigger than Ronaldo. Never one to shy away from good food and an all-night party, the Brazilian started blowing up at Real Madrid. But it was during his tenure at Milan when he sustained a long-term injury that his weight issues really shocked fans, especially when images of his belly hanging out while holidaying on a yacht leaked onto the internet. Ronaldo retired in 2011 after huffing and puffing in a brief cameo during his farewell match.