COMMENT
By Kris Voakes | Italian Football Writer
After his Juventus side had been knocked out of the Champions League on Wednesday, Antonio Conte was honest and forthright in his assessment of calcio's place in the European game.
"I can't see an Italian team winning the Champions League in the coming years," admitted the former Bari and Siena coach. "It makes me laugh when I hear that with just two or three new signings we can win the Champions League. Italian football has come to a standstill and that should be a concern for everyone."
A Juve side arguably better-equipped than the Chelsea outfit which was triumphant on the continent 11 months ago bowed out with their tails between their legs after a 4-0 aggregate loss to Bayern Munich, but comparisons to the over-achieving English side are misleading. It is the comparative strength of some of Europe's top clubs which has Conte worried for the future of Italian football.
While the Bavarians continue to excel in their push to topple Barcelona and Real Madrid as the game's powerhouses, German football in general is growing. And while the Premier League continues to attract attention come rain or shine, Serie A is foundering.
"When was the last time an Italian team reached the semi-finals?" asked Conte, knowing full well that Lazio's subsequent failure to overcome Fenerbahce in the Europa League on Thursday leaves the peninsula without representation in a European semi-final for the third successive season, a first for Italian football.
"I think everyone has to pull together to try to change things. When I say everyone, I mean the clubs, the supporters, the media and all the institutions," he continued. And with that statement he hit the nail on the head.
For while other leagues continue to prosper despite severe global economic issues, times are hard in Italy's national game. The Azzurri's continued good form from Euro 2012 into the ongoing World Cup qualifiers has shown that there is talent at the very top, but the depth, appeal, organisation and marketing is simply not in evidence.
And now is the time for action. Italian football must prepare itself for a massive overhaul if it is not to fall even further off the pace in the years to come, and there are many different areas in which improvements must be made.
BUILD NEW STADIA, WITH OR WITHOUT LEGGE STADI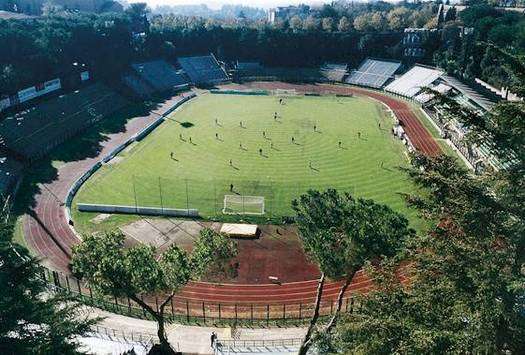 In October 2009, authorities drafted a law which would aid clubs in the construction of their own stadiums. However, as recently as December 2012, FIGC president Giancarlo Abete warned that "save for miracles, it will remain only a proposal".
At present, only Juventus own their own stadium, with the remaining 19 renting from local bodies for match days. The Bianconeri are the only ones who can take advantage of the financial boon of collecting all gate receipts, hosting concerts and other such events which can be staged during each week.
Currently, the Legge Stadi remains tied up in red tape. "It is a typical Italian story," Abete explained. "New buildings are needed, but if the law doesn't go through we will just have to forget about it."
The change of law, which would force councils to make a judgement on a stadium planning application within 90 days, is desperately needed by Italian football. But there are ways of getting around it should there be no redrawing of the lines.
As happened when Juve knocked down the old Stadio delle Alpi and constructed Juventus Stadium, it is permitted for new stadia to be built on existing sites. This should prompt clubs to follow a similar pattern. There is nothing to stop boards making the decision to buy the land of their ground from the local council and then putting plans in place to build a new stadium on the site. Clubs could either play at a nearby Serie A ground for the duration of the work or build the new structure in two phases to allow football to continue throughout.
While it is not an ideal scenario, and may not resolve problems for the Milanese and Roman clubs who share their homes, it sure beats standing still. For as long as there is no change to the status quo, calcio is falling further behind, grounds are becoming even older and more decrepit, and clubs simply cannot make money from matchday revenue.
Until a new law is finally passed, it remains about the only option left open to clubs, and as such needs to be taken seriously.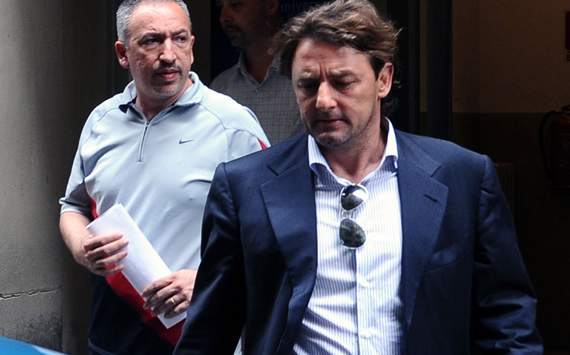 It is an all too regular occurrence in Italian football for people to want to overlook issues within the game. Whether that be the widespread ignorance of racist behaviour from supporters (this writer has witnessed on several occasions very noticeable chanting which has been completely passed over by the media and authorities), the continuation of poor results on the field, or the lenient sentences for match-fixing, there is a very real need to start taking such problems seriously.
Attention needs to be drawn to these issues if they are ever to go away, with the practice of allowing them to go on almost forgotten in the background adding fuel to the fire of the problems.
When the Calcioscommesse scandal broke in the summer of 2011, it was Italian football's chance to show that it really wanted to get to the root of the problem of match-fixing in the country's pastime. Instead, the news soon moved from page one to page 17 or 25, and before long it was being explained away as a largely misunderstood sequence of events. Players, agents and others implicated in the scandal sat out short suspensions for the most part, and many of them are back doing their jobs once more. Bans should have been far longer, if not permanent, in order to send a message that calcio will not stand for match-fixing.
Similarly, results in Europe cannot continually just be accepted and passed off as the result of clubs like Manchester City, Chelsea and Paris Saint-Germain having been injected with foreign cash. Instead, there should be deep inquests into the elimination of every single Italian club from Europe. Hopefully, on this point at the very least, Antonio Conte's words will be heeded.
But the trend has not been thus in calcio of late. Bad news has instead been buried, and the practice has to stop if people are ever going to feel the pressure to push the country's football forward.
FAVOUR EUROPA LEAGUE CLUBS MORE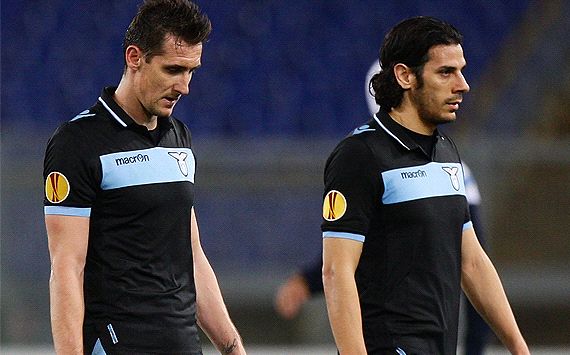 Uefa are not going to change their mind. As brain-dead as the current country coefficients clearly are, they are here to stay. So now it is up to Italian football to do whatever possible to help clubs who represent the country on foreign shores.
A system which dictates that Europa League semi-finalists Benfica have so far this season gained the same number of coefficient points as Juventus, despite them failing in the Champions League group stages, needs reforming. But it will not be.
Instead, calcio needs to come to terms with the fact that the Europa League needs greater attention if Italy are to hold on to their third Champions League place, let alone regain the fourth place lost to Germany in recent years.
At present, there is little at stake for clubs who play in the little sister competition, with minimal prize money offered and at least 17 games needing to be negotiated in order to win the trophy. It seems to many in the Italian game that the number of injuries suffered can sometimes be greater than the proceeds in Euros a decent run on Thursday nights can provide.
However, calcio needs to offer greater incentives to clubs who do more to gain coefficient points for their country. Prize money from Serie A should be weighted towards those who go further in the Champions League and Europa League rather than simply on league finishes in order for clubs to take their Thursday football more seriously.
There is currently only €5 million available to the Europa League winners, but if Italian authorities agree to offer independent financial incentives to clubs who progress into the latter stages of the tournament, perhaps the likes of Udinese, Napoli, Sampdoria, Genoa, Palermo etc. will place greater stock in their hopes of going further on the continent the next time they are representing Italy.
Until such a system is considered, clubs will continue to put their own targets of Champions League qualification or Serie A respectability a long way above the Europa League in their list of priorities.
REDUCE THE NUMBER OF TEAMS IN SERIE A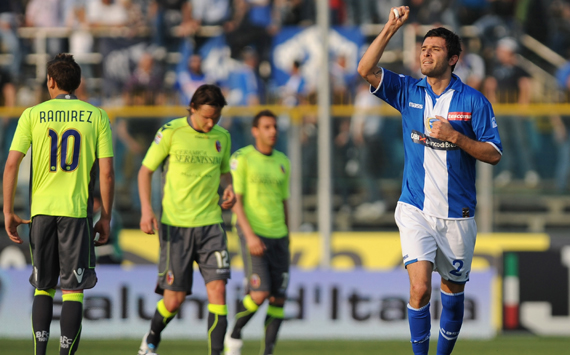 It was not really a decision made for the wider benefit of Italian football when Serie A was expanded to contain 20 teams back in 2004, but rather a misjudged reaction to the Caso Catania as calcio looked for a way to alleviate the issues growing in an expanded Serie B.
Nine years on, it is fair to say the expansion of the top flight has not really worked. Yes, teams have two extra home games from which to make money, but it is not as though they are coining it in to the tune of millions. And in other regards the 20-team format has many downsides.
Too often come the latter weeks of each season there are too large a number of teams with nothing to play for, and the tendency is for those already safe to go through the motions in the final weeks of the campaign. Bologna's reaction to reaching 40 points with eight games to play in 2010-11 was to take the final two months off. They collected just two points from their remaining matches, scoring two goals and conceding 15, and finished just two places above the drop zone.
And that case is typical. But it also damages the integrity of the sport, too. While Bologna played both Milan and Napoli in their run-in, losing to both, they had already taken on Inter twice, meaning that the three-way title race was partly conditioned by the calendar. Yes, that can be said of the schedule in almost all countries, but given the Italian trait of not caring too much once your destiny is fixed exaggerates the issue in Serie A. Therefore, there needs to be greater competition for longer.
Serie A should return to being an 18-team league. In each club's 34 games there would be that bit more urgency for points, such as there is in the thriving Bundesliga. The tendency to believe that bigger is better doesn't really apply. If Italian football is to become more appealing to the masses, it will not suffer for the loss of a couple of provincial clubs from the top flight.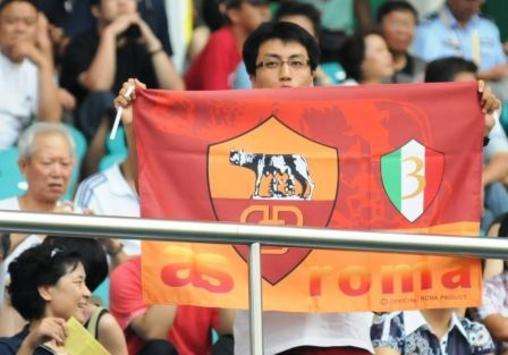 The growing world market has helped to ensure that the English Premier League and Spanish La Liga receive more attention than ever before, and it is high time Serie A got a piece of the action.
With football TV audiences growing by the day in Asia, the Lega Calcio have made note of the appeal but have so far not gone far enough in cashing in. The Supercoppa Italiana was taken to Beijing for three years and one Serie A fixture was moved to 12:30CET each week in a bid to win over fans in the Far East who may otherwise be drawn to English and Spanish football.
But that has not gone quite far enough, especially considering some of the third-rate match-ups rescheduled for the lunchtime appointment over the course of the season. Inter and Juventus have each played in the early slot only twice so far in 2012-13, while Milan's trip to Fiorentina last week was their first such fixture.
If Italy is serious about drawing an audience from Asia, then staggering kick-off times has to be considered. Given that every game is televised on the peninsula, there is little chance of affecting either attendances or viewing figures too much at home by moving more games to the early afternoon for the benefit of those abroad.
HOW A TYPICAL 18-TEAM SERIE A WEEKEND COULD LOOK



FRIDAY

SATURDAY

SUNDAY

MONDAY

ROME TIME
20:45
(CL week only)
12:00, 14:00, 16:00, 20:45
12:00, 14:00, 16:00, 20:45
20:45
(non-CL week)
TOKYO TIME

03:45
19:00, 21:00, 23:00, 03:45

19:00, 21:00, 23:00, 03:45

03:45

In the format suggested here for an 18-team league, a Sunday triple-header of three of the weekend's more appealing fixtures could be played at 12:00, 14:00 and 16:00CET, allowing Asian audiences to watch Serie A's best clubs battle it out before bedtime. Meanwhile, there would be the opportunity to have Champions League sides play games on Friday nights (replacing the Monday slot for that week) and Saturday afternoons ahead of European appointments, while Italian audiences would also be catered for with three evening games.
While a completely staggered fixture list may not sit well with traditionalists, it is vital that there is more than a cursory nod given towards attracting what is a huge foreign market. For instance, this Sunday for potential Italian football fans in Tokyo there is the
appetite-whetting
clash between Palermo and Bologna at 19:30 in the evening, while Milan-Napoli kicks off at 03:45 in the morning. That in itself is a great example of why calcio doesn't help itself sometimes.