DEBATE
QPR host Tottenham in the Saturday lunchtime kick-off, bringing Harry Redknapp toe-to-toe with Andre Villas-Boas, the man who replaced him in the summer, despite the now-Rs manager guiding Spurs to a fourth-place finish last year.
Although Redknapp and Daniel Levy parted amicably at the end of that campaign, the 65-year-old sparked something of a tiff with the Portuguese coach with his subtle snipe suggesting that only "a real dope" could fail at the Stamford Bridge club.
It leaves us wondering whether Tottenham are better off without Redknapp as they stride forward in the Villas-Boas era.
So, how can we get to the bottom of this?
Goal.com
looks at both sides of the argument.
By Jay Jaffa
It is more or less the halfway stage of Villas-Boas' debut season at Tottenham and there are few who would dare criticise the job he has done thus far.
The club sit third in the Premier League, identically placed to the Redknapp side that finished fourth last campaign, yet there is optimism that Spurs will not slump and fall away as they did in the previous two seasons.
The reason, and one of Villas-Boas' many strengths, lies in the rotation of his key personnel. Gone are the days of the rigid Redknapp starting XI, expected to overwhelm the opposition game after gruelling game, and in has come a reliance on the depth of the squad.
Redknapp's legacy will be remembered for the thrilling gung-ho football, led by the shuttle runs of Aaron Lennon and Gareth Bale, but although it took time for Villas-Boas' side to find its rhythm, there is intent in Tottenham's play now. The slow, patient build-up that often yielded little by way of chances has morphed into a more fluid beast and Spurs look back to their best at White Hart Lane.
Indeed, in the league alone, Tottenham have created more chances from open play (240) than any other club.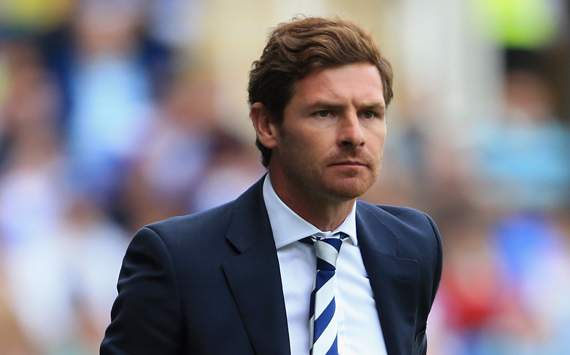 Under Villas-Boas, Spurs have created more chances from open play than any other Premier League side
Away from north London, the club have impressed and pose a threat to any side – just ask Manchester United. Breaking an almost 23-year hoodoo at Old Trafford added a stripe to Villas-Boas' lapel that many managers before him rarely came close to achieving.
He is extracting career-best form from Lennon on the right – he has already created more chances by January (43) than he did in the whole of last season (39) - while Bale has elevated his performances beyond what many thought were possible under Redknapp. Even Jermain Defoe, a marginalised figure in Redknapp's final season, has found a place in a set-up supposedly too complex and demanding for a diminutive 30-year-old.
The summer marked a new era as Luka Modric and Rafael van der Vaart departed and Ledley King retired. However, with the astute signing of Mousa Dembele, the Croatian has hardly been missed, while Jan Vertonghen has been a revelation at the back. All Tottenham need now is Daniel Levy to conclude the deal for Villas-Boas' top target, Joao Moutinho, and Spurs will boast a better squad than 12 months ago.
Away from the pitch, Villas-Boas conducts himself professionally in front of the media. He may not provide the sound bites journalists crave, but he is forthright in his views and reluctant to play games.
Finding the right man to lead Tottenham out of Chigwell and into state-of-the-art facilities was perhaps the most important move the club had to make. The multi-million pound training ground was not built just to look pretty – Levy wanted a man capable of utilising the complex across all levels of the club. Highly-rated coach Steffen Freund linked up with Villas-Boas as his right-hand man, emphasising the determination to bring up-and-coming, energetic and ambitious figures to Tottenham.
He is a man with ideas, an adventurous style and a vision of where he and Levy can take the club. For the present and the future, Spurs have the right man in charge in Villas-Boas.

By Alex Young
Villas-Boas is getting much praise from media and fans alike for guiding Tottenham to a third-place spot so far this season.
After 21 games Spurs have garnered 39 points – losing six along the trot - leaving them 13 points behind league leaders Manchester United. At this exact stage last term, Spurs had accrued 46 points, losing just three times, and found themselves just two points behind first-placed Manchester City.
So, it is as simple as that, right? Yes and no.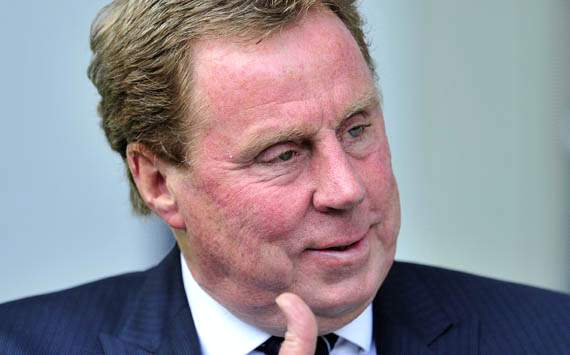 Villas-Boas' time-consuming and failed attempt to sign Joao Moutinho has left Tottenham with a weaker midfield


One continuing point of praise for Spurs under Redknapp was the attractive, expansive game adopted. The 'Tottenham way', if you will.
Defoe and Emmanuel Adebayor had forged a strong striking partnership – the England international contributing 11 Premier League goals, with his fellow forward also netting 11 times while laying on a further 11 for his team-mates.
This season, while Defoe boasts a slightly better goals-to-game ratio of 0.47 – compared to last season's 0.44 – Adebayor has struggled with just two goals and zero assists from 13 appearances.
In addition to those attacking talents, Van der Vaart was helping out with a further 11 goals and seven assists. The Dutchman was shipped out in the summer though, an exit which you could not guarantee under Redknapp.
Van der Vaart's replacements, Clint Dempsey and Gylfi Sigurdsson, have failed in that department. The United States international adding six goals to the cause in 25 appearances, while the former Swansea City man has helped out with just two goals and one assist from 21 outings.
Again, inferior.
So why have Spurs been left with this lesser-talented midfield? You cannot blame Villas-Boas for Modric's long-mooted departure, but his time-consuming and failed attempt to bring Moutinho to the club certainly took precedence over, perhaps, more attainable talents. After all, Demspey's arrival was a last-minute signing.
And, as Goal.com revealed earlier this month, the Portuguese has reignited the chase for his countryman's signature during the January transfer window.
This could point to a stronger chairman-to-manager relationship between Levy and Redknapp than Levy currently enjoys with Villas-Boas. While the former pairing did have its tense moments, signings which Levy was initially hesitant on, such as Scott Parker, have proved more worthy than the initial outlay.
Is Levy keen on splashing upwards of £20 million on a possible risk in the form of Moutinho? If his previous frugal record is anything to go by, then doubts begin to form.