COMMENT
By Kris Voakes | Italian Football Writer
The world seems to have been waiting for Sebastian Giovinco to explode for a very long time now. After turning heads in the youth ranks at Juventus, the 'Atomic Ant' was expected to have a monumental future in football, but at the age of 25, there is still no sign that the wonderful potential will ever come to fruition.
As Juventus prepare to entertain Nordsjaelland in the Champions League on Wednesday night, both club and player are struggling. The Bianconeri have been left smarting by the denouement of their 49-match unbeaten run in which their top scorer, Alessandro Matri, netted 12 goals. They need their strikers pulling their weight. Meanwhile, Giovinco is yet to convince anyone that the Turin side's decision to bring him back into the fold after his spell with Parma was a smart one.
He has shown occasional glimpses that his quality could make a difference, but on the biggest of stages he has convinced nobody. In 13 European fixtures he has scored exactly no goals, while in the Italian national shirt he has yet to find the net in the same number of appearances.
However true it may be that he has never been an out-and-out marksman, his goal tally in two seasons with the Ducali was one of the main attractions to Juve when they made the decision to give him another try. He had clearly progressed in Emilia-Romagna, and his record in front of goal attested to that fact.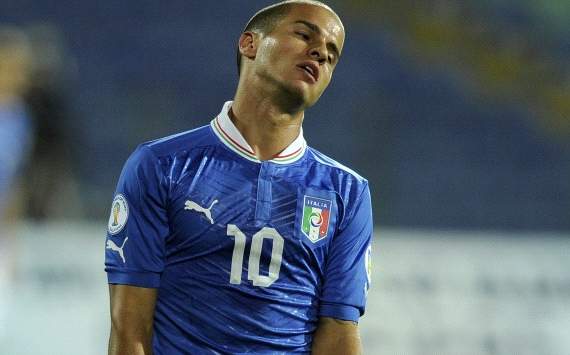 Disappointment | Giovinco has yet to consistently convince at the top level
Having largely been used on the left of midfield in his first spell with the Old Lady, he is now getting more involvement in the action from his spot as one of two centre-forwards, but this has still not seen him reach the heights most observers expected. People continue to talk of him eventually coming good, but he is now in his mid-20s and has still to prove he can deliver on the big stage. What he has achieved in the past with Empoli and Parma was excellent, but Juventus and Italy are still waiting for the same level of effectiveness.
His goal-scoring feats are simply reflective of his wider malaise, with Saturday's defeat to Inter providing a perfect snapshot of Giovinco at this moment in time. There was the odd moment of skill which seemed set to open up the Nerazzurri, but his failure to make the most of the half-chances, be it with a decent shot at goal or a first-time pass to a team-mate, showed once again why he is still falling short. Up against the fallible Andrea Ranocchia, he should have been in a position to do all sorts of damage, but he too often allowed the Inter centre-back to recover.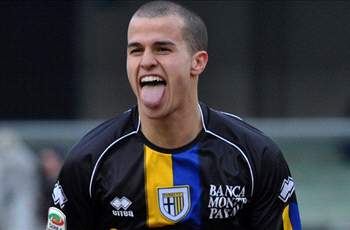 "What he achieved at Empoli and Parma was excellent, but Juventus and Italy are still waiting for the same level of effectiveness"
Time is now running out for the 'Atomic Ant', and while a goal against the Danish outfit tonight would break his duck, it would only fulfil the first of a number of criteria he must now meet in order to prove to the Bianconeri supporters that his future is with them, and that theirs should be built around him.
In 2008, there were widespread revolts by Juventini upon the news that then-sporting director Alessio Secco was about to sell half of Giovinco's rights to Palermo in the deal which eventually brought Amauri to Juve. The result was that the club backed down, and nearly missed out on the Italo-Brazilian as a result.
Weeks later, the little Italian's agent, Andrea D'Amico, revealed that Lazio had turned down the chance to sign the player 12 months previous. "Giovinco was offered to president Claudio Lotito one year ago, but he replied that the player was too small and so therefore nothing happened," D'Amico explained.
At the time it seemed that Lotito had made a big error, but, five years on, there is still no real proof that Giovinco has what it takes to play at the very top of the game with consistency. He recently revealed that he would have liked to have worn the No.10 shirt left vacant at Juventus following the departure of Alessandro Del Piero, but on current form his very presence at the club could be under threat come next summer, and there is likely to be far less disappointment among the fanbase this time around if Juve look to cut their losses.
With the Bianconeri looking to complement their successful 3-5-2 formation with a pair of strikers who can deliver on a regular basis, the continued experiment with Giovinco is likely to come to an end if he cannot begin to deliver in the next six months what many expected him to do over the last six years.