ANALYSIS
By Ben Hayward | Spanish Football Editor
It was barely even a break. Barcelona are back in training ahead of the 2012-13 campaign, with a new coach in place, but the same old objectives.
Pep Guardiola's glorious reign ended on a high as the Catalan club captured the Copa del Rey in late May; one of four trophies added in the 41-year-old's final season at Camp Nou. The two biggest ones, however, eluded Barca this time around. And now they want them back.
Barcelona relinquished La Liga to their fiercest of foes, Real Madrid, and lost out to eventual winners Chelsea in the semi-finals of the Champions League. So those two trophies will now be at the top of their list as Tito Vilanova succeeds his friend on the Barca bench from next month.
But before then, the new man has some pressing matters to be resolved. And
having looked at Real Madrid's pending issues on Tuesday
,
Goal.com
now examines the tasks in hand for Tito before the side's return to action in La Liga and the Spanish Supercopa in August.
A SIGNING WHO CAN PLAY IN DEFENCE & MIDFIELD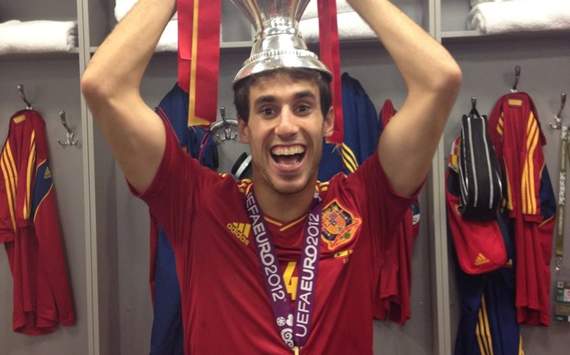 Barcelona are in the market for a centre-back this summer as a long-term replacement for captain Carles Puyol, who is 34 now and missed Euro 2012 with a knee injury.
Barca can count on defensive midfielder Javier Mascherano to fill in at the back, as he did brilliantly most of the time in 2011-12, while Gerard Pique looks to have overcome last season's form and fitness concerns following a fine showing with Spain in Euro 2012.
However, the Catalans are likely to be left short again - as they were last term - if they fail to add another defender to their ranks.
Javi Martinez is their top target, and would act as two signings in one as Barcelona are also in the market for a midfielder following the departure of Seydou Keita. The Athletic Bilbao midfielder, who played most of last season in defence, will come at a price, though, as his release clause is set at €40 million - Barca's total transfer budget for the summer.
Vilanova admitted on Tuesday that a player able to operate in the two positions would be ideal, but claimed his side had other options. Croatia defender Dejan Lovren, who plays for Lyon, has been linked, along with Arsenal pair Thomas Vermaelen and Laurent Koscielny.
All three are specialist defenders, meaning Mascherano would be likely to operate more often as a midfielder. Barca have also been associated with a move for La Masia graduate Oriol Romeu, currently at Chelsea and able to play in both midfield and defence, but have reportedly missed out on a buy-back option on Spanish Under-21 defender Alberto Botia, now an established defender at Sporting Gijon, who were relegated to Segunda in May.
BRING IN A STRIKER TO SUPPORT MESSI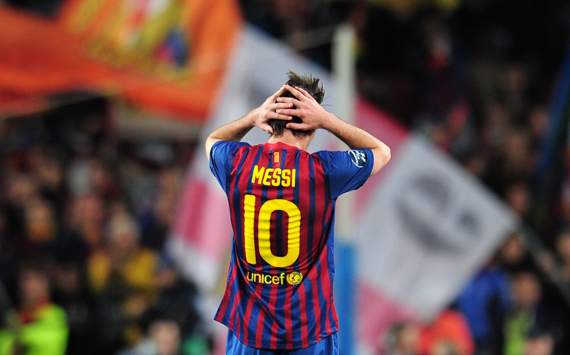 Lionel Messi broke a series of scoring records in 2011-12, but ended up without the prizes he wanted most - La Liga and the Champions League. That, of course, was hardly his fault: Messi missed a penalty in the Champions League semi-final second leg against Chelsea but was a peerless performer for the Catalan club. However, Guardiola's side relied upon him too much at times.
With David Villa sidelined after breaking his leg in the Club World Cup in December, Pedro struggling with fitness and form, Ibrahim Afellay out with a serious injury, Alexis Sanchez operating in an unselfish role on the flank and Cesc Fabregas forced to fill in all over the park, Barca called on youngsters Isaac Cuenca and Cristian Tello. But both remain raw and a more direct approach was needed at times, as teams defended deeply to stifle the side's possession play.
Pedro returned to form in the final of the Copa del Rey and looked good for Spain during Euro 2012, while Villa is now back in full training, but Barca could still do with an alternative to the former Valencia forward and Messi, who cannot - however brilliant - do everything on his own.
If Barca lack one thing in their youth sides, it is a natural striker and the Catalans could now do with a player to come in and cover that position, much as Henrik Larsson did so successfully during Frank Rijkaard's reign.
Ironically, former forward Bojan Krkic would have been useful. The Catalan striker, now at Roma, may yet return in 2013, but an experienced frontman or young talent - like Valencia's Paco Alcacer, who the club unsuccessfully attempted to include in the deal to bring in Jordi Alba this summer - is now needed if Barca do not want to spend big money on a forward right now. Diego Forlan was previously linked as a short-term option but is now at Brazilian side Internacional, while Manchester United's unsettled striker Dimitar Berbatov fits the bill.
RECOUP SOME MUCH-NEEDED MONEY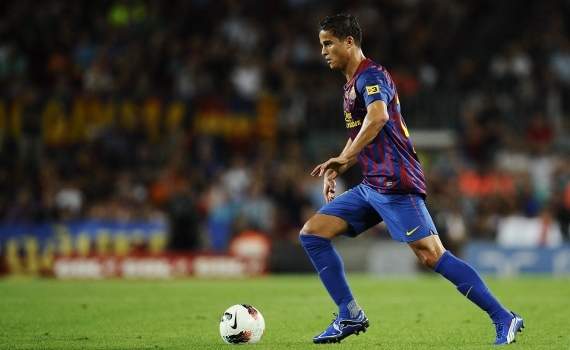 Sandro Rosell announced last month that Barca have a transfer budget of €40m this summer. However, the president claimed the Catalans could dip into next year's funds if necessary, while money has also been set aside for the capture of Neymar some time over the next two years.
With significant debts yet to be paid off, though, Rosell is keen for the club to recoup some funds this summer - perhaps even to finance some of the potential deals ahead of the coming campaign.
The two men most likely to depart are Adriano and Ibrahim Afellay. Both are keen to stay at Camp Nou and are likely to be involved should they do so, but the pair are surplus to requirements and it is hoped they can be sold for a combined €14m - the amount spent to bring in Valencia left-back Alba last month.
Another who may leave is Tello, although the youngster is highly thought of at Barca and the club will retain a buy-back option if he is allowed to depart this summer. Atletico Madrid are keen on a deal for the forward.
INSTILL IDEAS & A POST-PEP PHILOSOPHY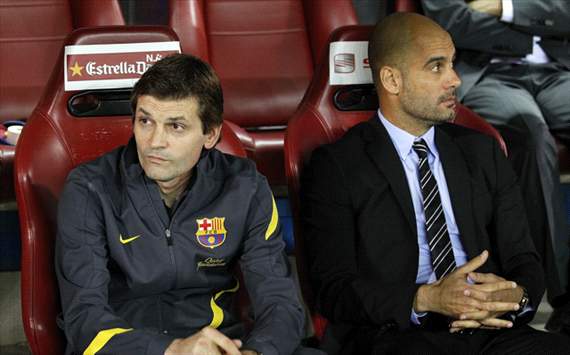 Pep Guardiola and Tito Vilanova have been inseparable for the last five years - one at Barca B and four with the club's first team. And the latter admitted he would not even be Barcelona's boss had Guardiola decided to coach elsewhere in 2012-13 instead of taking a sabbatical. Circumstances have conspired, however, for Tito to step out of the shadows and succeed his great friend.
Many of Barca's players, such as Andres Iniesta, Messi and Cesc, worked under Vilanova in the youth sides. All have praised him, hailing the former midfielder for his vast knowledge and attention to detail. However, he lacks the presence of Pep, an idol for many of the squad after his heroics as a stylish midfielder and iconic club captain at Camp Nou between 1992 and 2001.
For his part, Vilanova was described by Thierry Henry as 'Pep's twin', but the new coach must now show he is his own man by instilling his own ideas and philosophy at Camp Nou. The plan is likely to be a similar one, with minimal alterations either tactically or technically, but Vilanova needs to win the support and respect of a Barcelona side hailed as the world's best under his predecessor. It's a hard act to follow.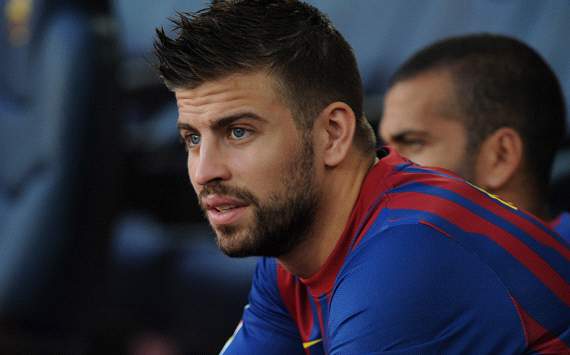 Guardiola experienced problems with Dani Alves and Gerard Pique during his final season in charge at Camp Nou, but both players look set to form a pivotal part of Tito's team and the new coach must ensure all of his players are rowing in the same direction in 2012-13.
Pique's discipline came into question after he was pictured white-water rafting and on a Jet Ski last year, while the defender struggled with form and fitness last term, too.
Alves, meanwhile, looked a shadow of his former self in 2011-12 and was heavily linked with a departure at the end of the season. Despite claims to the contrary, the Brazilian was considering a move away from the Catalan club earlier this year.
Pique enjoyed a successful Euro 2012 and looks back to his brilliant best. Vilanova will hope the same thing happens with Alves as unity will be key to the club's success in the coming campaign.
With Madrid at the strongest they have looked in a number of years under Jose Mourinho, Barca must stick together next season and it will be up to Vilanova to instill discipline from the outset.