Over the years, football academies have played a major role in the beautiful game's development in west Africa.
Apart from helping to mitigate the issue of trafficking young and unsuspecting African youths to labour on the cold streets of Europe, academies have given meaning to the business angle of running football. They have also helped in shaping the career of would-be professional footballers through literacy classes and counselling sessions.
Notwithstanding the alarming proportion at which mushroom academies are springing up in west Africa, there are a few notable ones which have gained international recognition and have produced fine players for major clubs in Europe and elsewhere in the world.
The Liberty Professionals football academy in Ghana can boast of Real Madrid midfielder Michael Essien, Juventus star Kwadwo Asamoah and Al-Ain striker Asamoah Gyan, among others. Palermo's Afriyie Acquah from Glentoran Football Academy, now known as Sillsport Football Academy, is yet another rising star worth mentioning.
John Obi Mikel is a product of academy football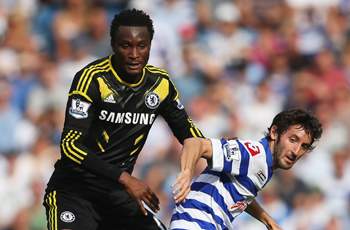 Right to Dream boasts of seven graduates who have signed for professional clubs and over 38 others continuing their studies overseas, especially in the USA and UK. In Nigeria, the Lagos-based Pepsi Football Academy has 14 centres across the country with over 3,000 students. It is the Alma Mater of Chelsea midfielder John Obi Mikel.
The technical director of Right to Dream, Gareth Henderby, revealed that refining raw materials into fine products comes at a cost, but the impact academies are making on the continent and in major leagues spurs them on.
"The Right to Dream Academy offers talented, underprivileged children the opportunity to reach their true potential in life - an opportunity that they might otherwise be deprived of. It offers an holistic approach to football and emphasises to Ghanaian children the importance of both education and football," he told
Goal.com
.
Today, the organisation boasts Mohammed Abu (Manchester City), King Osei Gyan (Viking Stavinger and capped by the Black Stars) and Godfred Saka (Aduana Stars and Local Black Stars) as success stories.
"The biggest impact academies are making on Ghanaian football is the long-term commitment to making more talented, technical footballers. Most of the academies recruit players at 12 and they stay until around 18 or 19 years [of age]," Henderby said.
"During this time they train in top facilities, have qualified coaches, good medical care and diet. Most importantly, they are also educated and most come out with certificates and qualifications. In the academies the players get exposed to different methods, from a variety of coaches from overseas.
"This only enhances their knowledge on the pitch. Not now, or this year, will we see a big difference, but in five-to-10 years a lot of the national team players will have been in an academy for a period of time somewhere in Ghana."
Right to Dream also seeks to address the issue of illiteracy, which has caused many previous professional players problems with their contracts.
"We have a 100 per cent success rate with all of our graduates in their chosen pathways," Henderby explained.
Academies lead to football development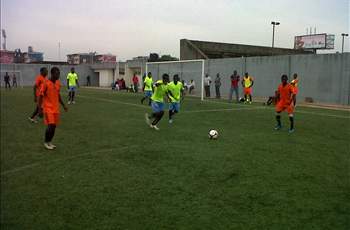 As a result Soccerex Seminar Lagos, and other such football business events held by the company throughout Africa are key to realising the potential that comes from investing money, time and effort in the academies which produce great African stars, as well as having an immeasurable social impact on the communities these academies serve.
Social responsibility is an important part of Soccerex's global message, as development of communities and of football business go hand in hand, creating opportunities for people and sporting careers for talented footballers.
The role of football academies in developing the beautiful game in west Africa cannot be underestimated, and with time their success stories will resonate across the world with the emergence of top young African stars.