England coach Roy Hodgson has questioned Jack Rodwell's decision to move to Manchester City, and how much the Everton youth product will feature for the Premier League champions.
Speaking ahead of England's friendly against Italy in Berne on Wednesday night, Hodgson seemed frustrated as he anticipates picking many players over the next year who have not been featuring prominently for their club sides.
Hodgson told reporters: "I've got to be honest; I think this year there'll be quite a few times when I have to select players who might not necessarily be in their club teams.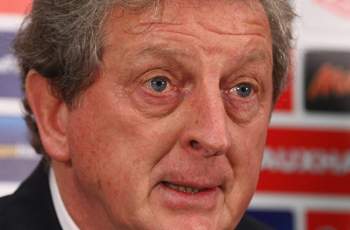 "If you look at Manchester City's midfield I don't know how many starts he's going to get there" - Hodgson on Rodwell

"Jack Rodwell has just gone to Manchester City. If you look at their midfield I don't know how many starts he's going to get there.
"I fear quite often I'll be sitting here answering why I'm choosing players who aren't getting games for their clubs. That's a risk, but it's the nature of the Premier League and so few English players in the league, many of them playing for the same club."
In the build-up to Euro 2012, much debate was focussed on the decisions of some players to opt out of representing their country with Ben Foster refusing to return, while Micah Richards and Michael Carrick were unwilling to be named as back-up, and although the latter is set to earn his first cap in two years, Hodgson does not understand this mindset.
He continued: "We've got to try, first of all, to make sure playing for England is an enjoyable experience. You can't expect players to want to play somewhere where they don't feel welcome or it's not worthwhile.
"Most football fans, players, grow up wanting to play for England and wanting that chance. It's difficult to understand when people don't want it. But I'm not going to force anyone to play for us.
"Playing for England should be enough of an honour. It is in my opinion."
Confidence in England was quietly being re-established among fans during Euro 2012 before being knocked out by Italy on penalties when they were barely out of the group stage, but Hodgson admits he has no quick-fix strategy for the team's lack of success.
He went on: "I don't have a magical formula that will suddenly change what we were trying to do in the Euros and revolutionise things overnight.
"This [the Italy friendly] is an experimental game for me - a chance to look at some of those who were there in the Euros and didn't play, and others who should have been there but were injured and can now play.
"There are quite a few young players who can get into the first-team for their various clubs in the next few years and can make life difficult for those playing in the team at the moment. The back four will always be a part of my team.
"After that there are a lot of variations and permutations, possibilities there. We do have quality players with good technique, and I hope they bring that technique on to the field and cause opponents problems."