ANALYSIS
By
George Ankers
This summer the great and the good of European football will gather in Poland and Ukraine to kick off the spectacle that is
Euro 2012
.
Much has and will yet be made of the players and coaches who will contest the tournament, but what of the fans? The men, women and children who will be cheering on their sides, whether it be on the streets of the host nations or glued to their televisions at home.
Their opinions have been sought by Sharp FanLabs, a huge survey of supporters from all 16 competing nations run by one of the tournament's main sponsors, which has sought to better understand the attitudes of football fanatics across Europe in the build-up to (and, later, during) the main event.
Paddy Griffith, Strategy Partner at Work Club, the marketing agency working with Sharp on the project, told
Goal.com
: "There's a vast amount of data about what's happening on the pitch, where you can basically track every player, where they go, touches of the ball, their fitness and career stats.
"But we felt that there was a really low level of understanding about what fans actually thought off the pitch, and if we could create something that let us understand why fans were passionate and what they were passionate about, we could increase the common understanding and enjoyment of European football [and] contribute to football culture.
"Football is better when you have competition. When you sing songs and they sing songs back, that tribalism is one of the most powerful things in football. It's what makes football a vibrant experience."
The survey is set to continue through the build-up and all through the tournament itself, but there's been plenty already found out about fans of all 16 teams.
Who are the most passionate supporters? Who are the most feared team at the tournament?
Goal.com
runs you through the findings below...

GROUP A


Poland
Greece
Russia
Czech Rep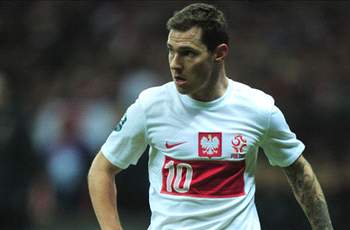 "Poland were nominated more than any other country as the likeliest surprise package"

We start with co-hosts Poland. Perhaps surprisingly they, more than any other country, were nominated by other teams' fans as the likeliest surprise package who could have a say in where the trophy ends up. Home supporters, though, are pessimistic on the whole.
That is not to say that the Poles would not be hugely excited by success; 8% of Polish survey respondents claimed that they would be willing to give up sex forever in order to see their team win the tournament.
They love their heroes, too - 91% of supporters have re-enacted their favourite football moment in the playground. The main objective, though? Beat Germany. A whopping 72% of their supporters are desperate to get one over on their neighbours - a task that would sound easier were Poland-born Lukas Podolski and Miroslav Klose not representing Joachim Low's side.
Poland will face Greece in the competition's opening match and, where the home fans tend to be more jaded by past failures, the Greeks have emerged as similarly low on optimism but high on commitment - the third highest on that scale of all 16 nations, in fact.
Their fans are realistic about their chances this summer but will be behind their team through thick and thin. The Greeks' passion is evidenced by 42% of those surveyed proudly declaring that they have hung their national flag on their backs to show their support.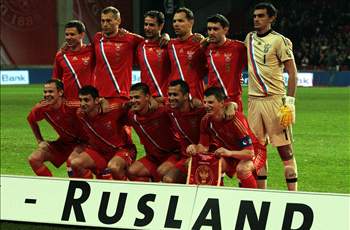 "7% of Russia fans have named a child after one of their players"

Russia fans, it transpires, do not pay too much notice to their national side between tournaments, but will be going crazy for Euro 2012 as soon as the summer arrives. They are inclined to take all sorts of inspiration from their squad - 7% of supporters revealed that they have named a child after a player in their team - but still harbour some worries about their team's defence, with 52% associating the word "howler" with their side.
Meanwhile, a hefty 20% of Russian respondents tipped nearby Ukraine as potential dark horses. Local bias or local knowledge? We'll find out in June.
Czech Republic round out the group. Their fans, it turns out, tend towards being 'social supporters', only really learning enough about what's going on to keep up.
The Czechs must like their Premier League action, though, as a hefty 28% would support England if their own side get knocked out. There could be some fun for the neutrals in store, too, as 53% of Czech fans would call their team "showboaters".

GROUP B


Netherlands
Denmark
Germany
Portugal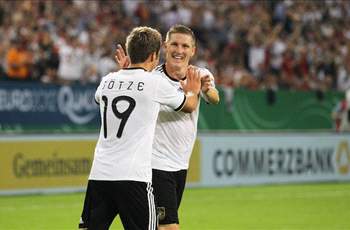 "Germany supporters are more confident than anyone else of achieving success"

Some countries fear European Championship holders Spain more than others, but the nation whom everyone, on average, most agrees are a threat is Netherlands. It will not come as a shock, then, that Dutch fans are near the top of the pile when it comes to confidence, as well as having the third-best banter of Euro 2012 aficionados.
Unsurprisingly, they desperately want to beat their old enemies, Germany, but there is a split over who the Dutch would follow if their team were to be eliminated; 22% would back each of Spain, the favourites, and England, whose fans have a strong expatriate presence in the country.
Their German neighbours doubtless place plenty of stock in their ongoing rivalry with Netherlands but their focus is more on La Furia Roja. Spain are the opponent that Germany most want to take down, and, after being knocked out of consecutive major tournaments by the world champions, 77% of Germans fear Vicente del Bosque's men more than any others.
That is not to say that they are worried, though. Germany supporters may have become 20% less certain since losing to France in a recent friendly, but they are still more confident than anyone else of achieving success.
Their responses to the survey indicate that they will support their team fanatically as long as they are winning - Germans are the least passionate fans of all 16 countries and are not as committed as, for example, Croatians, Greeks or the Portuguese - but they score high on optimism.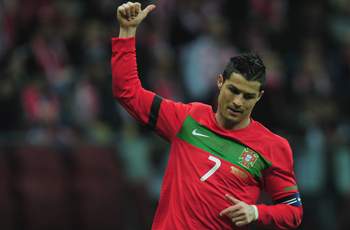 "8% of Portuguese fans have gone so far in their support as to get a tattoo to display it to the world"

The aforementioned Portugal fans are a fanatical bunch indeed. Close to the top of the scales on both optimism and commitment, they are second only to Republic of Ireland followers when it comes to passion. Some 53% of Portuguese fans have cried after winning a game, and a not-insignificant 8% have gone so far in their support for the national team as to get a tattoo to display it to the world.
There's no neighbourly discontent on show, either, as 28% of Portugal supporters would get behind close-by Spain if they were to be eliminated from the tournament.
Finally, we come to the Danes. They are committed and knowledgeable about their team but Denmark have the least optimistic fans around. Less than half of their followers are feeling positive about their chances - though, stuck in a group with Netherlands, Germany and Portugal, that is fair enough.
The Danish want to beat Netherlands more than any other team, but that is closely matched by an alarming focus on Germany - 47% of Danes fear Low's side the most, and 30% cited them as their No.1 team against whom they want to win. However, another 30% would get behind the Germans as their second team. There could be a few family arguments in Copenhagen about that one!

GROUP C


Spain
Italy
Rep.Ireland
Croatia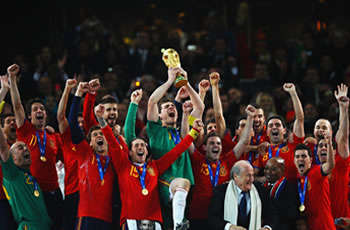 "Spain followers are the most inclined toward 'glory-hunter' behaviour"

All in all, it is a good time to be a Spain fan. As the national squad bid for their third major tournament triumph in a row, their supporters are busy dishing out the best banter of any nation at Euro 2012, as well as being, with some justification, the most optimistic fans around.
The Spanish are the most feared side overall at the tournament, but who scares the scarers? Turns out that it is Germany - 72% of Spaniards fear them more than any other country, despite having been victorious over Low's men on their way to both of their recent trophies.
That said, 27% would support Germany if Spain are knocked out, as it turns out, statistically, that La Furia Roja followers are the most inclined of anyone to 'glory-hunter' behaviour. This should not be a surprise, as nearly every club football fan in the country ends up aligning themselves with one of the nation's giants, Barcelona and Real Madrid, regardless of their 'first' or 'other' club.
Around 13% of Spain supporters stressed that Croatia, who are also in Group C, could be the tournament's dark horses. Fans of Slaven Bilic's troops, it transpires, are more likely than any other nation to name a child after one of their team. They are more confident than the French and are among the most committed supporters in the tournament.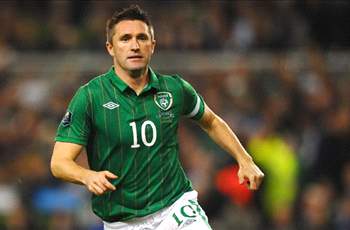 "41% of Ireland fans would describe their team as 'boring'"

Croatians are equal-second with the Republic of Ireland when it comes to being knowledgeable about their team, and are behind only the Irish again in terms of passion - 26% of the country's fans under 18-years-old would gladly do all the household chores for a month if it meant their team lifting the trophy, for instance.
There is a strong notion in Croatia, meanwhile, that co-hosts Poland could be a big influence, with 24% backing them as a surprise team to watch.
So we come to the Irish, who are, as mentioned above, the most passionate group of supporters set to swarm Poland and Ukraine this summer - and they are also the most committed. Ireland fans have no expectations of success but they will not be stopped from throwing all their support behind their team - even if 41% of them would describe their play as "boring".
Boring or not, the Irish would give anything for an unlikely triumph. A massive 41% say that they would give up their smartphones forever to see it - while an impulsive 9% boldly declared that they would happily give up seeing their family and friends for a whole year.
It might not even take Euro 2012 victory for such a reaction - beating England might be enough. A whopping 60% of Ireland fans want to beat the English, with not even the prospect of taking revenge on France for the famous Thierry Henry handball incident in World Cup 2010 qualifying taking precedence for more than 13%.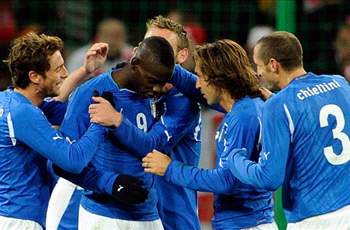 "25% of Italy fans would work for free for the rest of their lives if it meant seeing their side triumph"

Ireland are also the most popular 'smaller team' that others would adopt as a second side. Behind only big players Spain and Germany, 11% of other team's fans said that they would get behind the boys in green.
Rounding out the group are Cesare Prandelli's Italy. Seen by a hefty 69% of their supporters as "heavyweights", there is plenty of optimism surrounding the side, with their shock group-stage exit from World Cup 2010 now a distant memory.
Here is a surprise, though - the Italians are romantics at heart! About 12% of their supporters think that, more than any other nation, co-hosts Poland are the most underestimated side at Euro 2012 and could go on to surprise success.
Their responses indicate that Italy supporters only really get excited about the national team when the big tournaments come around, but 25% still said that they would be happy to work for free for the rest of their lives if it meant seeing their country triumph this summer.

GROUP D


Ukraine
Sweden
France
England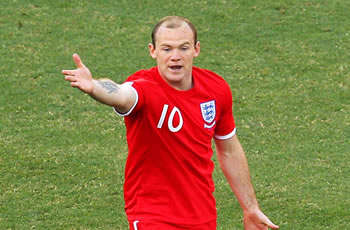 "83% of English fans describe their team as 'frustrating', while 78% would call them 'underachievers'"

After a turbulent few months, let alone years, England fans are more than a little cautious about this summer's tournament. At only 52%, they are among the least optimistic supporters around, and their expectations have been dragged down by a series of failures and crises. A massive 83% of English fans would describe their team as "frustrating" - a full 30% more than anyone else - and the word "underachievers" elicits a similar reaction. Three Lions fans are the only nation of whom a majority would use the latter word, a huge 78%.
So, if their fears are realised and England are knocked out, what will fans do? Statistically, there's a good chance that there'll be tears - 47% of English supporters have cried after they lost a game.
Afterwards, they are likely to get behind Ireland if Giovanni Trapattoni's men are still around, which a fair amount of fans think they will be - 18% cited their neighbours as the tournament's most underestimated side.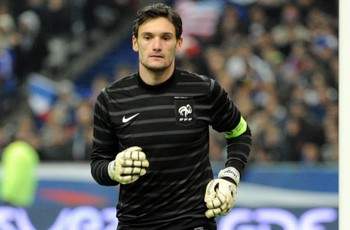 "Despite a fair bit of history, 29% of France fans would turn to Germany if they were eliminated"

Three Lions fans might be surprised to hear, though, that the Ukrainians have better banter than the English. The co-hosts are certainly able to dish it out, but, like England, they are near the bottom of the optimism stakes, so there may well be some dark humour involved.
Ukraine fans are desperate to get one over on their neighbours Russia this summer - and they would be more willing than anyone else to give up television forever if it meant victory.
Sweden fans are optimistic that their squad will acquit themselves well. They see their side as very well-respected with great team spirit, but look out, Group D - 86% would describe Erik Hamren's men as "physical".
Meanwhile, in true Eurovision habit, 22% of Swedes would support neighbours Denmark if it all went wrong, while 13% think that France are the most underestimated team at the finals.
So, the Swedes think that Les Bleus are dark horses, and French fans are feeling pretty good of late, too. They have had 20% more banter since beating hotly-tipped Germany in February, which seems to be only the start of something of a fixation on Low's team.
Despite a fair bit of history, 29% of France supporters would turn to Germany if their side were eliminated - and they're also their most feared nation.