COMMENT

By Kwesii Asomadu
After an unimpressive quarter-final display, Ghana still managed to beat a very determined Cape Verde side on Saturday to book a semi-final clash with Burkina Faso.
What might have gone wrong with coach Kwesi Appiah's side, despite the win?
Goal.com
looks at a worrying theme that is gradually eating into the team, why goalkeeper Fatau Dauda could force TV networks to introduce Parental Guidance in football after the game and many more.
A VERY WORRYING THEME DEVELOPING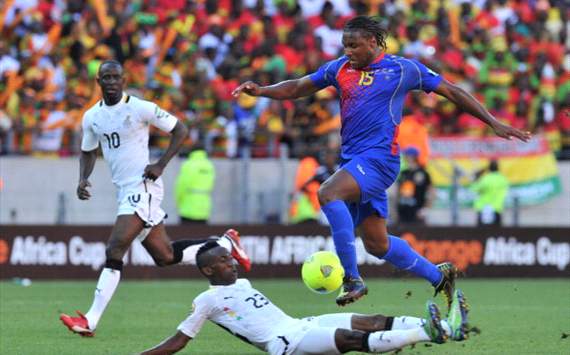 The Black Stars were simply poor. Absolutely uninspiring. The passing and cohesion were as poor as a game of football on ice between giraffes, but sadly this was not a one off. This was not simply a bad day in the office. In Kwesi Appiah's reign as head coach the Black Stars have continued to look this disjointed on the field in competitive games - against Malawi in the Nations Cup qualifiers, an away fixture with Zambia in the World Cup qualifiers, and the 2013 Afcon group fixtures with DR Congo and Mali. There is winning ugly and there is winning only because you played with a team that lacked quality. Appiah keeps talking about tactical indiscipline but the cancer keeps growing.
BADU - A FALSE No. 8 or AN 8 ½?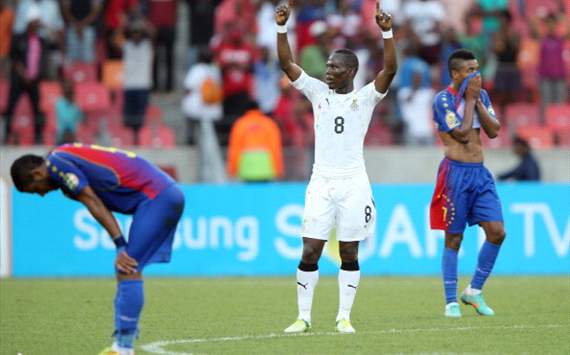 Emmanuel Agyemang-Badu has been deployed to play the box-to-box role for the Black Stars, but sadly he comes to life only in the opposition's box, leaving so much room to be exploited in the Black Stars midfield. He forced Rabiu Mohammed to work overtime. He is the ringleader of Team Tactical Indiscipline.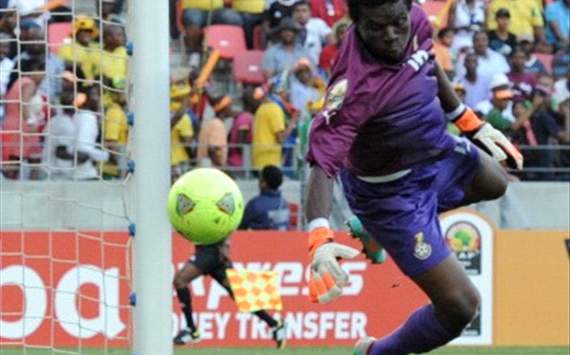 In the world where everyone is getting so charitable with superlatives I am sorry to play the Simon Cowell role. Yes, Fatau Dauda was good for the Black Stars and pulled off one superb save. But no he was not superhuman. Coming to collect properly whipped in crosses is his duty. It is the same way we do not applaud a short throw in. Yes, so can we all calm down. Football is rated as a universal game, but if he keeps screaming into the camera like that then very soon Parental Guidance would be introduced. Keep the brilliant work up, Fatau.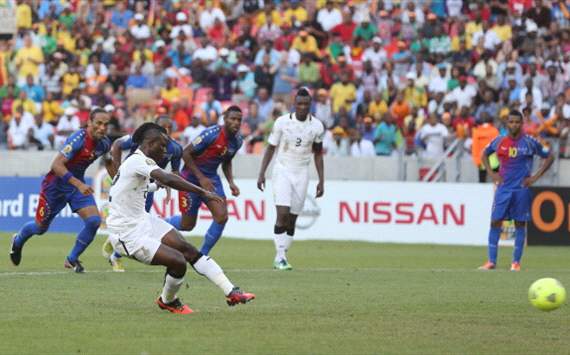 Although he skied one shot away into orbit he took both his goals composedly. Another well executed penalty from the new spot kick taker. Then that final lung-busting-run to break Cape Verdean hearts. For a new comer in the team he has operated like he has been around forever.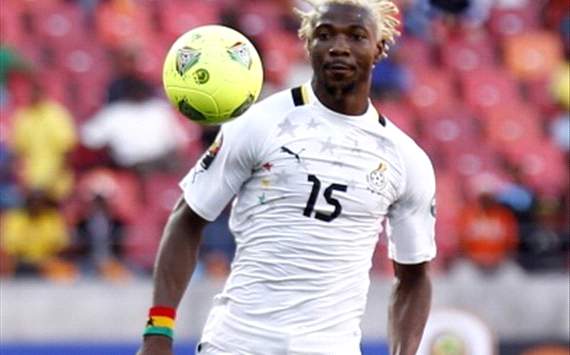 Since Isaac "Blonde Beast" Vorsah stepped in for Jerry Akaminko, the Black Stars are yet to concede a goal in their last three games. Although the defence looked shaky at times against Cape Verde, they came out of this game with another clean sheet intact. To quote the captain of the back five, Fatau Dauda, "Before you become a Hero you need to keep a zero." So guys keep up the heroics.
Follow Kwesii Asomadu on