Nana Frimpong

COMMENT

Follow on
Lucio Antunes. To most African football fans, that name could have belonged to just anyone at all only half-a-month ago; the fellow hawking the day's newspapers down the street; the guy living next door; the man that sits across them on the bus each morning.
Anyone. Not anymore, though. Courtesy the exploits of Cape Verde at the ongoing Africa Cup of Nations - just about 'rightfully' brought to an end last Saturday with a 2-0 defeat by Ghana - however, the figure of Antunes would hardly be missed anywhere on the continent. He is not an unknown quantity anymore; in fact, everyone knows him now.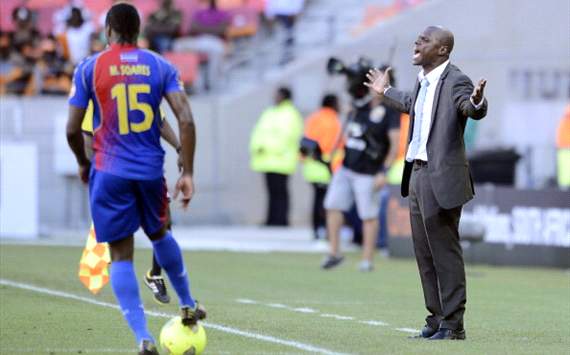 The Special One Mark II |
Antunes' antics on the touchline are just like his mentor, Mourinho
Antunes is hardly imposing in physical stature, yet his achievements, uncanny semblances and 'ties' with a certain legend of the coaching profession has blown his image into larger-than-life proportions. Antunes might have been exaggerating somewhat when he comically stuck his phone to his ear and faked a call from Jose Mourinho, his inspiration and part-time mentor, at the press conference held on the eve of his side's game versus the Black Stars, but really, the two are alike in more ways than either would be willing to admit.
Check, for instance, Antunes' necktie against Ghana, with its knot loosened over an unfastened top button in a manner that has become one of The Special One's obvious trademarks. Plus, he is just as charismatic, outspoken (his press conferences have been some of the most exciting at the competition, just ask the journos), technically astute, passionate/dramatic (again, check his little run with the Cape Verdean national flag - so reminiscent of Mourinho's own episode across a soaked Camp Nou pitch in 2010- as well as the folk song he did moments later.



Antunes has operated as the driving force behind an ambitious Cape Verde side, and not just at this tournament






- Nana Frimpong

His confident gait also smacks a bit of the Portuguese; too, as does his appreciation of team ethic over individual brilliance, and also the fact that they both speak Portuguese as a first language. He also shares the older man's love of mind games and enjoys brotherly affection with his subordinates, rather than 'govern' them like a patriarch a la Sir Alex Ferguson.
Most of these, he probably learnt during his brief personal association with the Real Madrid manager for all of a week in December. Perhaps, though, the likenesses end there; now, to Antunes' own qualities that have helped make him such a hit with soccer enthusiasts. For a man who has a day job as an air traffic controller, maneuvering his way through a fixture list of four games in the space of a fortnight, tough as it seems, would hardly have been the hardest task he would ever faced in his working life.
With the same quick thinking, spatial awareness and relatively high resistance to stress, he probably has run affairs in the control tower for most of the last 23 years. Antunes has operated as the driving force behind an ambitious Cape Verde side, and not just at this tournament. Antunes - who is one of six males in his immediate family to earn national caps for Cape Verde, and who has represented the archipelago across three disciplines - tennis, basketball and football - began working as coach of the Blue Sharks sometime in 2010 and promptly set about transforming the team's fortunes. And in just over two years, the changes could not have been more evident; having overseen the side propelled some 38 places up from 108th on the Fifa national rankings.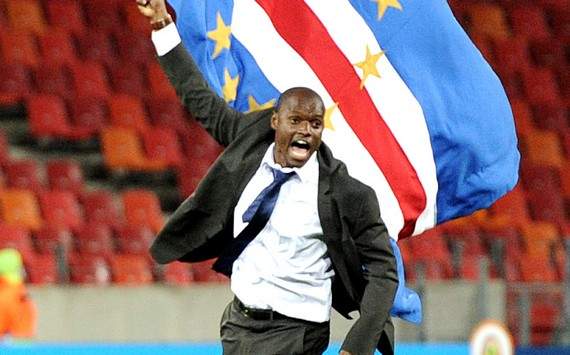 CAMP NOU REPLAY |
Reminiscent of Mourinho's run at Camp Nou in 2010
From minnows of the African beautiful game, the Islanders have come within a whisper of making the Afcon semi-finals and on their maiden attempt. And there is good reason to think they might not be done yet, as ambitious as Antunes is. While he has certainly got an entire continent to sit up to witness his fine work, the 46-year-old could have the world itself acknowledging his managerial prowess before long, if he keeps his game rising.
Some are declaring him 'The Special One Mark II', already. Move over, then, AVB; Mou's true protege might just have arrived. And not without a bang.