Fiifi Anaman

2013 Afcon: Black Stars diary

Follow on
Nelson Mandela Bay Stadium - Sunday, January 20, 2013.
15.00 GMT

Kwesi Appiah stood in the technical area, sporting a suit, and his trademark snow white long sleeved shirt. In addition to this, he had on a peculiarly large tie, a tie perhaps larger than the wild expectations that preceded the game. Heck, larger than life itself. Some of us had that noted; if Ghana failed to win, we would blame the tie. It was too big. Too big.

Ghana were up against the Democratic Republic of Congo. The anticipation, as with any first tournament game, was immense.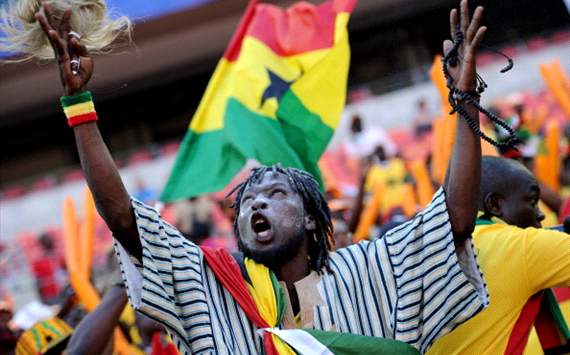 The most notable pregame debate was where Kwadwo Asamoah was going to play. Appiah had him at left-back in both pre tournament games against Egypt and Tunisia in Abu Dhabi. Amongst other things, he grabbed an assist, and according to him (Appiah) at least, played really well.

"He's being wasted at left back!"

Many Ghanaians had their mind made up; they wanted Asamoah in a much advanced role. Fans and top journalists alike, it was clear that the majority of the Ghana football fandom were opposed to Asamoah's 'new' role within the team. The predominant argument was that his potential was being 'wasted' at the back.
After both games, the general feeling was "O ok, maybe this was just a temporal thing. Asamoah will and should never be played at left back, else…else"

Kwesi Appiah was having none of that.

When the team sheet came about close to an hour before the game, Fatau Dauda, a local goalkeeper, being handed a first ever start in a major tournament was not the only surprise. Kwadwo Asamoah started at left-back, once again.

Of course, most people expressed misgivings. "We'll lose this game, you'll see!" they said. The Congolese, led by Claude LeRoy, himself a former coach of Ghana, came out strong in the first quarter of the game. Asamoah was, as they say in Ghana, 'used' by the Congolese a few occasions. He seemed to be struggling. "Aha! We said it! See how he's struggling at left-back! See!"

15.40 GMT.

Ghana had scored. It was incredibly against the run of play, and perhaps, harsh on LeRoy's men. But yes. They had. Emmanuel Agyemang Badu celebrated with his team mates. There was an aurora of relief amongst the hitherto apprehensive Ghanaian fans in the stadium.

Badu had received a pass from….from….

Asamoah. Yes, he grabbed yet another assist. From left-back.

Ghana went into the break not believing their luck. They had been on the back foot for most parts, and yet were leading.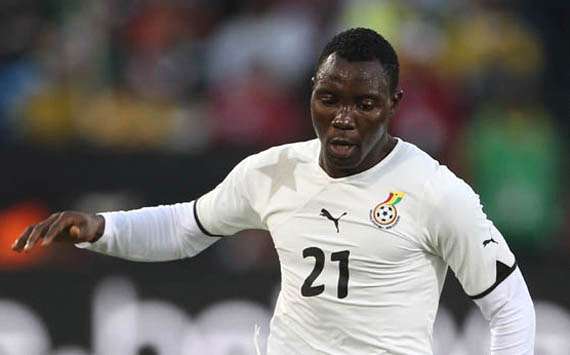 16.05 GMT

Ghana had a corner. Mubarak Wakaso, fast becoming Ghana's most trusted dead ball expert, stood behind the ball. The corner had once again come against the run of play. Except for this time, Ghana were a bit more into the game than in the first half. Wakaso delivered it perfectly. Someone in a white shirt met it with a delightful header at the back post towards the goal. Congolese keeper Kidiaba, spotting an enigmatic hair style, failed to tip it over the bar.

The ball went in.

That someone, was Asamoah. 2-0. Ghana couldn't believe their luck.

Reactions

The Black Stars, as almost everyone else know by now, went on to throw all two goals away. Congolese skipper Tresor Mputu scored a brilliant goal after getting on the end of a defence splitting pass on 53 minutes, whilst Yahaya Mohamed look-alike Dieumerci Mbokani scored from the spot 15 minutes later after Jerry Akaminko blatantly pulled his shirt in a run up to a possible scoring opportunity.

The reactions were mixed. From "Losing a two-goal lead is unthinkable! Piss poor!" to "Asamaoh Gyan again?" [He missed, to borrow a cliché, a guilt edged chance in the first half where he basically positioned his body to place the ball off target in a one-on-one vs Kidiaba] through to "Our defence is a joke. Akaminko is wack!"
Despite the fact that Ghana had scored two goals in a game where they had, by all indications, played below their potential, the negatives were always going to be focused on.

Again, the anti Kwadwo –Asamoah-at-left-back movement reared up its head again - "You see, he scored and grabbed an assist from the back. Imagine what he'd do if he was further up. Imagine!"

"I think he did very well in that position," a calm Kwasi Appiah said in defense of his decision in the post match press conference. "I only pushed him forward in the latter part of the game because I saw most of the midfielders were tired. In that position as well, he excelled."

Asamoah himself, when asked about his role, said "I can play in many positions and if the coach has decided to play me at left-back, I have no problem with it."

"Overall, I am very comfortable playing at left-back."


'Stubborn' Mayele

Kwesi Appiah looks set to start Asamoah at left-back once again against Mali on Thursday, according to reports. He seems to know what he's doing, amidst vehement opposition and attempts to insult his intelligence (there have been claims that he is attempting to copy Antonio Conte, Asamoah's coach at Juve, and doing so blindly).

Since becoming Ghana's first local coach in over a decade last April, Appiah has made a string of bold decisions that have been massively unpopular (the dropping of the Ayew brothers being the biggest of the lot). He's shown the decisiveness and stern nature typical of coaches like Fabio Capello. And he has done so whilst achieving results. He has won six of the nine games he has been in charge, with Ghana managing an impressive 21 goals whilst conceding just five.

He has been the boss.

After all, none of his critics will go down with him should he take their advice and fail. GFA President Kwesi Nyantakyi said in a press briefing in Accra weeks before the tournament that, should Ghana fail, and all indications suggest that he, Appiah is the sole cause, it's very likely his contract will be terminated. Appiah, more than anyone, knows he's responsible for his decisions.

It seems as though people have already started entertaining the idea of him failing at the tournament, due to his failure in adhering to the numerous advice, suggestions and personal preferences of Ghana's numerous fans and self styled tactical experts and coaches. The wave of pessimism is as large as his tie.

But he is sure of what he's doing. Or so it seems.