Ghana will face 'suprise package' Cape Verde in the quarter-finals of the 2013 Africa Cup of Nations game on Saturday as they aim to pick a semi-finals place.
The Blue Sharks are going into the game knowing only a win can make their dream of getting to the last-eight for the first time a reality, whiles the Black Stars will be hoping to live up to the favourites tag.
The Black Stars last met Cape Verde in a friendly in Portugal in Noverber 2012, and Ghana triumphed 1-0 thanks to a Mubarak Wakaso goal.
Ahead of the game, local fans have been sharing their thoughts: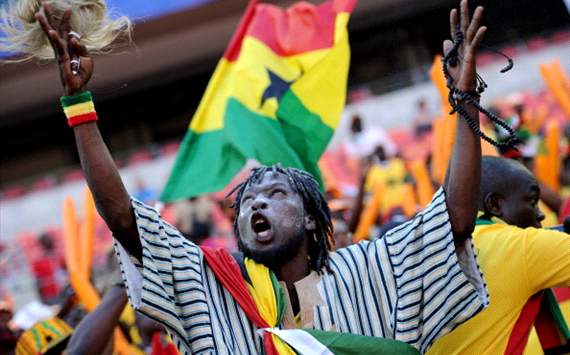 "I am sure we have all had our experiences in Football. From where I stand, there is no longer anything like cool chop in association Football. Indeed, we must be extra alert against a Cape Verde side who held a charged host nation to a pulsating draw and have very little to lose which makes them potentially very dangerous. Although we all wish and expect that Ghana will qualify, it will not be on a silver platter. Ghana all the way!'' Neil Armstrong-Mortagbe.

"Cape Verde are an easy battle for Ghana. They are minnows in football despite their exploits now. There is absolutely no way Ghana should lose this cheap game. Ghana for Gold. Ghanaians should be grateful that we only have Cape verde to play in the quarter-finals stage. This match shall go into record books as the easiest quarter-finals match Ghana has ever played in the history of AFCON tournaments...No Excuse,'' Kamal Lampard.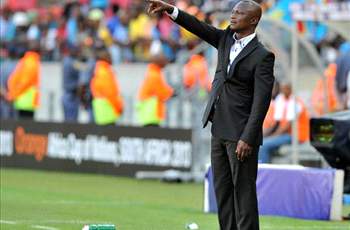 "No team is cheap and small these days and more so Kwesi Appiah should maintain his winning team"
''Seriously, it's going to be a tough one. Cape Verde? I salute them. I won't be surprised if it gets to extra time due to the determination of the Islanders. Hopefully, Ghana getting the win is all I pray for. On paper, it looks like Ghana but I still can't pick Ghana to win easily. I am even finding it hard to predict a score line,'' Rams Berba.
"The Black Stars should never give up and yes we can make it because we believe. And one thing I like about the team is that, there is unity in there and the boys know how much it means to win because it has been 31 years and we need to break that,'' Nathaniel Henry Paul Kwami.

"No team is cheap and small these days and more so Kwesi Appiah should maintain his winning team though I have concerns over Albert Adomah. The Black Stars will win the game but they should not underrate the Blue Sharks of Cape Verde,'' Tina Ohui Blaze.
"Cape Verde have done pretty well from qualification to the tournament but the pedigree of the Black Stars will ensure Ghana qualifies to the semi-finals. Kwesi Appiah has been calm in his approach to the tourney despite the unnecessary criticisms sometimes and I believe we can go all the way to the final too. Black Stars for Gold,'' Kwame Sarsah Wilson.
"I expect the game to be very competive. Cape Verde have nothing to lose and will play with alot of confidence while the Black Stars also want to prove they are one of Africa's best sides so I am looking forward to an interesting game but I belive Ghana will win by 3-1," Eddy Micah.



The defense should not be making any mistakes and I hope they won't start from Saturday's game. Wakaso coming back I believe he will give us some attacking options going forward.





- Nana Yaw

"Cape Verde can play for 200 minutes so the Black Stars should be ready to die for the nation and do the business by beating them and going for the ultimate," Yamoah Ampofo.
"Well I see it to be a tough west African encounter but looking at the first game of both teams, Ghana look the better of the two. I think it's going to be a hard fought victory for the Black Stars,"
W

abizi Sarpong.