What should catch coach Kwesi Appiah's attention ahead of Ghana's next game with Mali after the Black Stars gave up a two-goal lead to allow DR Congo to pull level.
Goal.com Ghana's
Kwesii Asomadu gets to the drawing board to help him out with his five things learned piece.
MAYBE GYAN FEELS MORE AT HOME IN THE UAE LEAGUE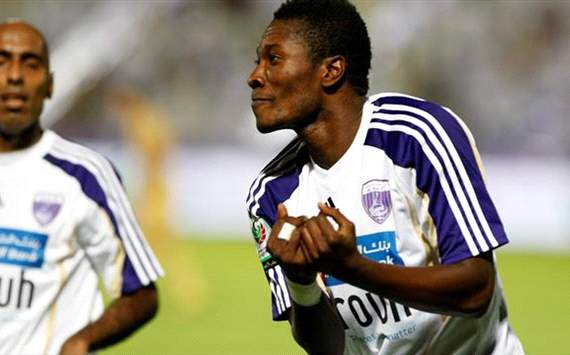 Asamoah Gyan is having the most prolific season of his career in the UAE Pro league where he has scored 21 goals in 13 games. Simply put you are dead certain he is going to score as long as he is on the pitch. Fast forward to the Black Stars game against DR Congo and to put it lightly he was goal shy. The captain of the side missed a guilt edged chance in the first half that could even make the new Fernando Torres feel uneasy. Suggestions are that he was frightened by Kidiaba's hairstyle (who isn't). Gyan did not play badly but much is expected from him, especially now that he is the captain. Plus we need to see all those new dance moves he spends hours in front of the mirror practicing. It's a simple and an unfair remark to say because the UAE league is not that strong; Gyan would struggle against better opponents but if he keeps up missing chances sadly that would be the only remark left to greet him.
MUBARAK WAKASO HAS A GPS IN HIS LEFT BOOT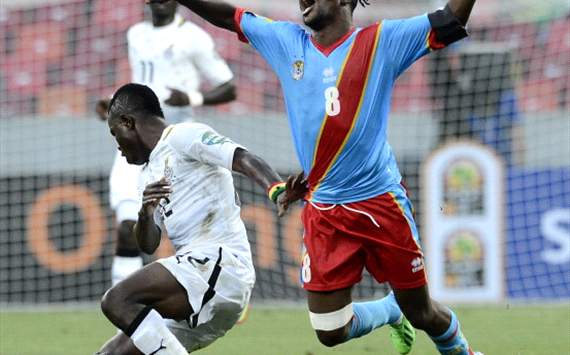 Well the sub-headline is one way you can explain his set piece deliveries. In the past, set pieces for the Black Stars have served as snack or bath room breaks. We have lamented on how we are so poor at set plays. The truth is that to improve in these situations individual players have to work on their deliveries. Muntari used to take a few good set pieces mixed with some rugby ones. Although it's still early days, Wakaso's set pieces give the Black Stars a genuine attacking treat. He assisted Kwadwo Asamoah's goal and almost caught out Kidiaba with a well hit free kick. More of that, Wakaso.
KWADWO ASAMOAH IS BEING WASTED AT LEFT-BACK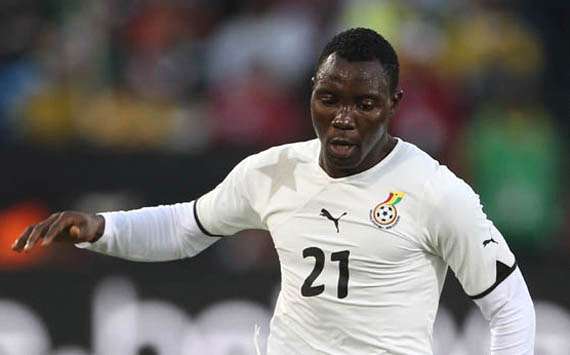 Anyone who has read this feature before would realise this topic has the potential to be a running theme. Kwadwo Asamoah's struggles at left-back led to Jerry Akaminko who was playing as the left sided centre back totally exposed. Then he makes his first forward movement and sets up an assist. Asamoah at left-back is similar to the story in the Bible where that guy buries his talent in the ground. This is to hoping that this biblical comparison would scare Kwesi Appiah to shift him from left-back. He also scored the second goal. It is getting more ridiculous considering how poor the Black Stars middle played.
BLACK STARS MISSED THEIR WATCHMAN

Everyone keeps saying Anthony Annan is an unsung hero which then makes him a hero. It is the same principle used when you multiple two negative numbers. Derek Boateng's six months of sitting in the stands at Dnipro made him chase a couple of shadows as he struggled to control midfield duties. Anthony Annan is the midfield watchman of the Black Stars. A Valedictorian from the "Makelele School for Holding Midfielders (MSHM)" he shores things up in the middle of the pitch. The good news is that since he came on as a substitute he could be fit to start the Black Stars next game.
THERE IS GENUINE COMPETITION FOR THE No. 1 POSITION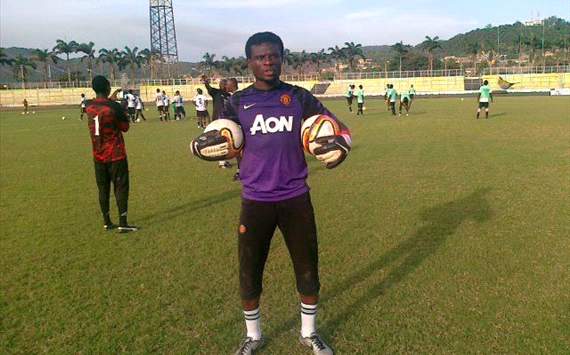 Fatau Dauda has had more game time than any other keeper during the Richard Kingson - Kwarasey reign and he showed he deserves being between the sticks for the Black Stars. Two top saves from him have got everyone talking. The competition between him and Kwarasey serves to help the Black Stars, but Ghanaians should remember that goalkeepers are all capable of incredible highs and damning lows. Let's all calm down.
Follow Kwesii Asomadu on