The
2013 Africa Cup of Nations
kicks off on Saturday afternoon. History will be written on February 10 at Soccer City in Johannesburg, as the 29th Afcon gets to a climax and a winner is crowned.
Goal.com
takes a look at Group D involving Ivory Coast, Tunisia, Algeria, Togo.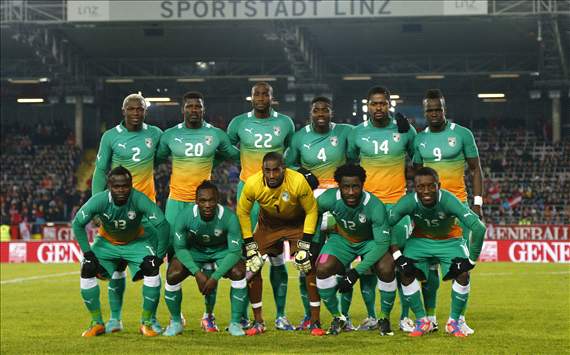 Drawn in what is probably the most open group in the tournament, the Elephants, who are fast becoming the continent's perennial underachievers, are the only clear favourites in this group. Blessed with a squad overflowing with world class talent , Ivory Coast will be looking to finally live up to their potential after being touted as favourites since 2006. They have made three semi-final appearances in those four tournaments making it to the final twice and losing out both times on penalties. Last year, the Elephants lost out to Zambia on penalties, despite standing out all tournament and amazingly leaving Gabon and Equatorial Guinea without conceding even once. It looks, however, that time is running out for the captain and leading goal scorer of all-time, Didier Drogba. The Elephants will be looking to secure this trophy to ensure this does not become a golden generation which left no legacy.
Outsiders: Tunisia, Algeria, Togo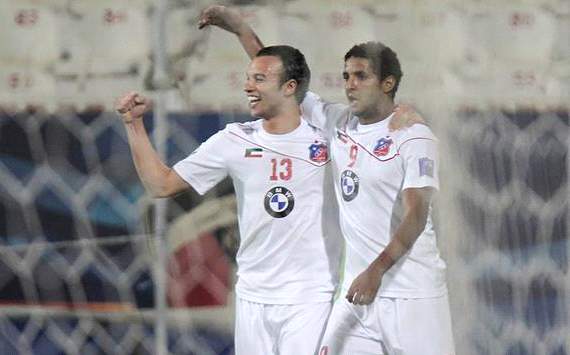 Tunisia
:
The Carthage Eagles will be appearing at the continental showpiece for the 11th consecutive time with their last absence occurring 21 years back in 1992. Over those 10 tournaments the Carthage Eagles claimed the trophy once, on home soil in 2004. Though they only managed a quarter-final appearance in Gabon and Equatorial Guinea, Tunisia looked very promising and most eyes will be keenly anticipating the performance of youngster Youssef Msakni. The Carthage Eagles will, however, have things a bit tough as they compete with Algeria and Togo for a place in the next round alongside group favourites Ivory Coast.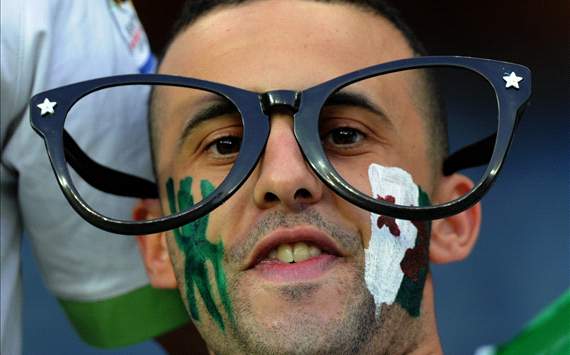 Absent in Gabon and Equatorial Guinea after enjoying a great 2010, the Desert Foxes will be returning to the continental showpiece and could not have asked for a tougher draw. Coach Vahid Halilhodzic will, however, be hoping he can bring the best out of a relatively inexperienced squad which will have to do without the likes of Karim Matmour, Karim Ziani, Antar Yahia, Majid Bougherra and Nadir Belhadj who were instrumental in their 2010 successes. Having won the tournament once though, Algeria will be hoping this team can at least reach the semi-finals place which they managed in 2010 - a feat achieved, incidentally with a shock win over current group members and tournament favourites at the time Ivory Coast in the quarter-final.
Togo
:
The third component and probably the weakest of the three teams which will be expected to directly compete for a place alongside group and tournament favourites Ivory Coast, the Sparrow Hawks are by no means minnows and with the boost of star man Emmanuel Adebayor's participation in the tournament confirmed, are capable of causing serious problems for any of the teams in the group. A well organized side who work the counter-attack system very well, Togo seem to be ready to put the ghost of their 2010 nightmare behind them and a good performance in this tournament will go a long way to do that.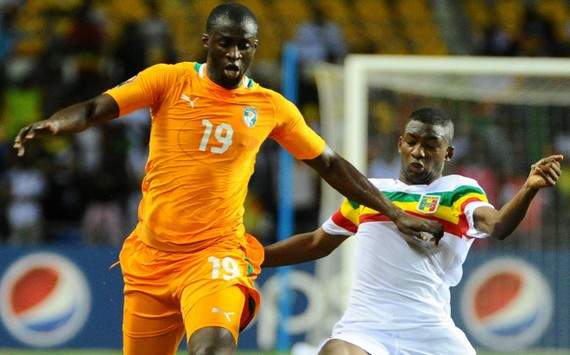 Moustapha Salifou (Togo)
: A veteran of Togo's World Cup squad of 2006, where he caught the eye with some magnificent displays that subsequently led to a transfer to English Premier League side Aston Villa, Salifou is one of the most experienced players in the side and is expected to still have enough in him to carve teams open. If he can play half as well as he did in those days then Togo will have a real weapon on their hands.
Emmanuel Adebayor (Togo)
: Their highest goal scorer of all-time and the undisputed star of the Togolese team, Tottenham forward Adebayor will be expected to carry the team as he always does when he represents his nation. Expect the hopes of a whole nation to once again rest on the shoulders of this man and expect him to deliver as he usually does, especially for the Sparrow Hawks. Certainly one player you will not regret watching out for.
Yaya Toure (Ivory Coast)
: Recently voted Africa's best for 2012, the Manchester City midfielder is a complete workhouse on his own and has enough energy to keep any team going. Surrounded by a lot of world class talent, Toure will be looking to contribute to both the team's attack and defence in equal measure, a task he managed to accomplish very well at the last edition of the tournament.
Didier Drogba (Ivory Coast)
: As the captain, highest goal scorer and soul of the team, Didier Drogba has become the icon of the Elephants over the years and needs four more goals to equal country man Laurent Poku's Afcon tally of 14 goals. Of the players who will be representing their nations at this year's tournament he has gotten his name on the score sheet more times than any other having managed to do that 10 times over four tournaments and you will struggle to find anyone willing to bet on the big striker not adding to his tally in South Africa.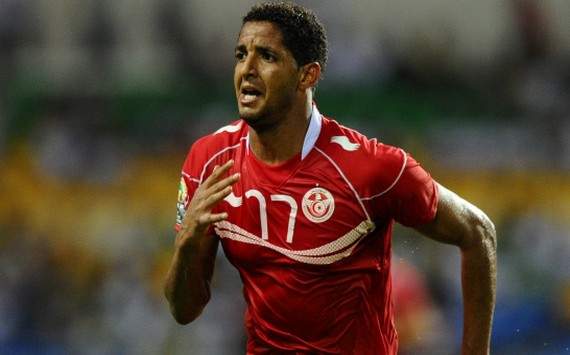 Youssef Msakni (Tunisia)
: One of the revelations of the last tournament in Gabon and Equatorial Guinea, Msakni is one of the rising stars of Tunisian football and his pace and direct dribbling make him a delight to watch. If Msakni puts in the sort of performances he managed a year ago, very few will be willing to miss an opportunity to see him in action.
Issam Jemaa (Tunisia)
: a deadly presence in front of goal, Issam Jemaa is one of the most experienced players on this Tunisian team and will be a dangerous asset for the Carthage Eagles in front of goal. With over 30 goals already for the national team, the 28-year-old is definitely one to watch out for.
Sofiane Feghouli (Algeria)
: One of the hottest prospects on the market now, Valencia winger Sofiane Feghouli is expected to be one of the key players for the Desert Foxes. Quick, tricky and with an eye for goal, Feghouli will have to be watched closely by defenders or else they could get punished. Don't be surprised if he adds a couple more zeroes to his price tag by the time the tournament is over.
Ryad Boudebouz (Algeria)
: A combative central midfielder, Ryad Boudebouz will be expected to heavily influence Algeria's play during the tournament and be the controlling force in the middle of the pitch. Strong in the challenge and with a good eye for a pass, dominating his opponents almost come second nature to him and many will be expecting another strong performance from the former France youth international.