Duncan Revie is not your average CEO, and having created Soccerex to act as a facilitator of football business, the company has come a long way. Much of this success is down to the leadership and character displayed by the Chief Executive Officer.
The inspiration to create Soccerex came from a music industry business event attended by Revie and his wife Rita. Realising the gap in the market in terms of the football industry, the son of the late, England and Leeds United manager, Don Revie, combined his contacts and passion for football with the experience in hospitality that he and his wife shared, and in 1996 the very first Soccerex Convention became a reality.
Two years later Uefa President Michel Platini officially opened the event in Paris, and the brand that is Soccerex goes on to gain global recognition, fortifying its place within the international football landscape.
Then in 2007 the company's love affair with Africa begins as they signed a deal with the Gauteng Provincial Government to host an event in Johannesburg in the four years leading up to the 2010 Fifa World Cup in South Africa.
Goal.com
spoke to the man at the head of the football business industry leader, and he revealed his fondness for Africa and the growth of his favourite sport on the continent.
Why was the concept behind Soccerex so important to you?
One of the main goals we set out at the start of Soccerex was to bring the business world of football together to network and create friendships.
I'm a firm believer that business is built on human relationships and friendships. Within the company and from what we hear from a lot of our guests, the term 'Soccerex Family' is regularly used to describe the network we have created and this sense of family is why people attend our events. So to have that terminology be naturally associated with Soccerex is fantastic and something we're very proud of.
Duncan Revie is CEO and founder of Soccerex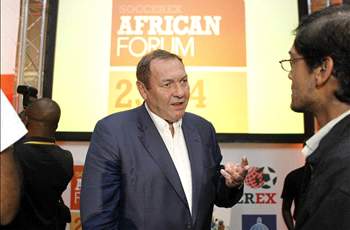 Throughout 17 years, Soccerex has held events all over the world. Looking back, what stands out as a special memory for you?
There are many special memories with us from all of our events; from our time in Los Angeles, Dubai, Singapore, Johannesburg and Rio de Janerio. However, there are a few stand out moments when you have to take step back and comprehend how powerful our events are – like welcoming FIFA President Joseph Blatter onto the stage in Johannesburg or presenting the 1970 Brazilian World Cup winning team with the Jules Rimet trophy.
As a football fan, it's been a huge honour and privilege to be a part of these moments and something I will remember for a very long time.
Africa has become an important port of call for Soccerex. Why is that?
Africa will always be a special place for Soccerex; we experienced fantastic growth in our three years in Johannesburg and it was great to play a small part in helping the country prepare for the 2010 FIFA World Cup South Africa.
It was also during our time in South Africa when hosting the Global Convention that we got to witness the true influence our event can have not only as a football business platform but also engaging with the local football community and leaving behind a legacy for them to build on. We now have two events in Africa; a Seminar in Lagos and of course, the African Forum in Durban, where we work alongside passionate football business people who share our philosophy.
In your opinion, when will an African national team win the World Cup?
Wow, that is a tough question! If Pele got it wrong, what chance have I got! I don't think we're too far off from an African team going all the way. Ghana was very unlucky not to reach the semi-finals in 2010 and you have great teams like Cote d'Ivoire, Zambia, and Nigeria and of course Bafana Bafana is great team with fantastic players, so yes I think we will see an African team winning the World Cup within the next 20 years, but hopefully not before England win it again!
South Africa continues to be a driving force behind football development in Africa. How can the country use this power to help the continent?
You're right, South Africa is one of the driving forces in African football, and it needs to use its experience to help developing nations reach a stage of self sustainability.
South Africa has some of the most experienced football administrators in the game and successful relationships with some of Africa's most popular and successful brands. We hope by working with CAF and the South African Football Association we can help provide a platform to help this development and open up create lasting relationships across Africa.
| | |
| --- | --- |
| South Africa is one of the driving forces in African football, and it needs to use its experience to help developing nations reach a stage of self sustainability | |
What memory of the 2010 World Cup remains most vivid in your mind, and why?
The tournament was filled with fantastic moments whether it was Spain playing mesmerising football, Frank Lampard's disallowed goal or the fantastic atmosphere at every game. However the most vivid memory of mine and I think for many people across the world was Tshabalala's goal against Mexico in the opening game.
Not only was it a fantastic goal, but it was a fairy tale moment and something that can only occur in football, where the opening goal of the first World Cup in South Africa is scored by one of the nation's heroes, it was a moment when a lot of people finally realised what it meant to Africa to host the tournament.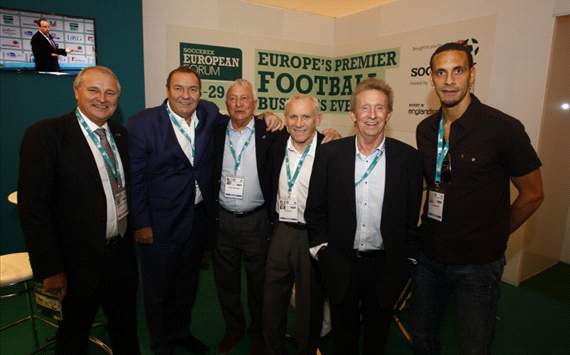 How does South Africa relate to Brazil 2014 and how can the countries learn from each other as developing economies and major players in the football business industry?
Although each World Cup hosts will have their own challenges to overcome, there are areas were cooperation and learning needs to take place. As South Africa hosted the last World Cup, they are the current experts and it's important for Brazil to learn from the successes and the failures of the 2010 tournament.
As two emerging economies they also have a lot in common in terms of logistical challenges and the influx of tourism post event. The tournament is also a great opportunity to strengthen the relationships between the two countries, with Carlos Alberto Parreira being the previous manager of the South African national team there is already a strong connection and something to build on in the run up to the tournament.
Why did Soccerex choose Durban? You will also be in the city during 2013 and 2014, how do you see this developing and what are your long term goals for Soccerex in South Africa?
We had a lot of interest from lots of African cities, but it was an easy choice for us to come to Durban, as we found that Kwa-Zulu Natal and the EThekwini Municipality, matched our ambition and aims for the development of football. We believe that this will be a successful partnership, with both sides learning from one another on how best to connect with the African continent and grow football business there.
Our long term goals are very simple but also extremely difficult; the overall aim is the development of football across the African continent, they way we accomplish that is through highlighting the need for growth and investment in African football by creating a platform for regional and national issues to be discussed and investment made.