| | |
| --- | --- |
| | 'A REUNION WITH KLINSMANN IS INTRIGUING' |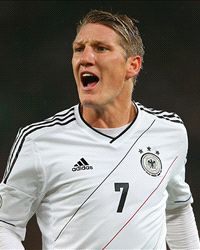 By Enis Koylu
Germany know that any sort of slip-up in Group G could see them embarrassed, but they should be able to make it through to the knockout stages and have ostensibly the best squad among the four teams.

They overcame Ghana 1-0 in the group stage of 2010 - when they were arguably at their best under Joachim Low - and have recent history with both Portugal and the USA, having beaten the Seleccao at Euro 2012 and lost to the Americans in a friendly in June.

Though the reunion with Jurgen Klinsmann will be intriguing, as would the potential clash between the two Boateng brothers, the Germans know that they have a deep enough squad to top the group and warm up for the knockout stages nicely.
| | |
| --- | --- |
| | 'GHANA SHOULD PROGRESS DESPITE RONALDO' |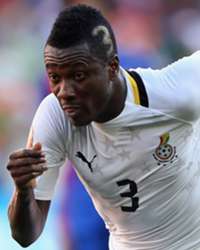 By Kent Mensah
One can only hope Ghana make it out of this group. Opening against USA is a great task since the Black Stars are meeting them for the third time in a row. The statistics favour Ghana, but USA will be going all-out for revenge and the Africans will need to prepare carefully for the encounter.
Germany beat Ghana in South Africa so there will be plenty of potential for revenge in this group. While Cristiano Ronaldo's Portugal can be a major threat, I see Ghana and Germany progressing.
| | |
| --- | --- |
| | |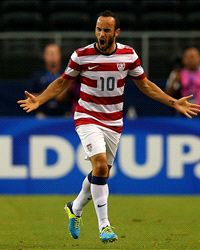 By Ives Galarcep
The Group G draw is about as tough as USA could have hoped for, and all three opponents have history with the Americans.
As brutal as it is, the layout of the matches does offer a path for Jurgen Klinsmann's team: facing Ghana in the opening match means the USA takes on arguably the easiest opponent first, and a win in the opener sets up a very important second match against Portugal, and potentially a group finale against a German team that could have already qualified for the knockout round.
The Americans could crash out in the group stage, but has the talent to surprise and advance.
| | |
| --- | --- |
| | 'PORTUGAL WILL HAVE TO BE ON THEIR GAME' |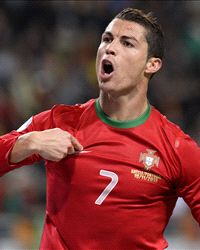 By Kris Voakes
One thing is for certain after the final draw: the Seleccao will have to be on their game throughout the group stage if they are to progress into the knockouts.
Some of Portugal's best memories of World Cup football were made in Germany in 2006, and they will come up against the Mannschaft again having fallen to Jurgen Klinsmann's side in the third-place play-off in Stuttgart.
They face Klinsmann again, this time with the USA - whose shock 3-2 win in Suwon in 2002 helped to curtail Portugal's World Cup at the group stage.
Ghana are without doubt one of the tougher opponents to have come from Pot 3, but with Cristiano Ronaldo in tow, Paulo Bento's side will be fancied to just about negotiate a path through.