Goal provides a sneak, satirical glimpse of what might comprise the fresh regulations set out for Ghana's senior national team
SATIRE
By Sammie Frimpong

As has been recently revealed by the Ghana Football Association, players called up for the Black Stars would henceforth be required to agree to a code of conduct that would regulate their behaviour while in national colours, following the unsavoury isolated and collective deeds of insubordination that marred the country's presence at the Fifa World Cup earlier this year.
With details of what the freshly formulated code entails yet to be revealed to the public, Goal's readers - via a social media thread active over the weekend - speculated what they believe might be suggestions apt enough to be included in the new rule-book.
Below, we present the pick of the bunch:
Thou shall kiss no cash...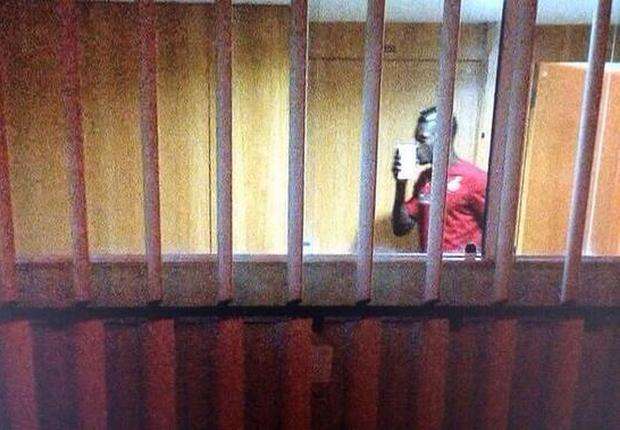 It's obvious whose actions prompted this rule. Among John Boye's many 'sins' at the 2014 Fifa World Cup that qualified him as probably the worst of the villains Ghana's underwhelming campaign produced was that perfectly timed camera shot that - capturing him kissing his share of the appearance fee booty - went viral.
Even if you'd be tempted to blow your cash an ill-advised kiss in the future, just don't score an own goal to infuriate your countrymen further and make yourself look a little more foolish.
Capish?
Thou shall not demand appearance fee before you actually appear...
The worst part of the whole Hollywood-style delivery and onward distribution of $2.3 million worth of appearance fees to the Black Stars' playing body in Brazil was the fact that certain recipients didn't even earn their fee, for they never even made an 'appearance' in the strictest sense of the word. (No disrespect to Stephen Adams, Samuel Inkoom, and co.). To that end, it would help if any 'appearance fees' were paid after the country's participation at a given tournament, so only the deserving players would be rewarded.
Thou shall dance for no more than 20 seconds...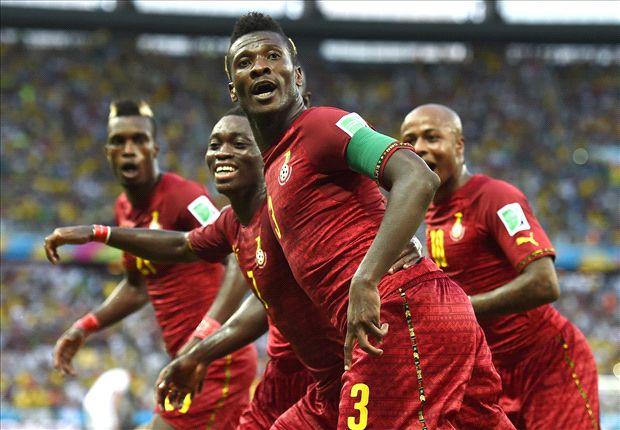 Ghanaians love to dance and love to see our players do so as well. It becomes a problem, though, when the lads excessively celebrate and concede as quickly as they did after equalizing against the USA at the World Cup. Thus Rule #3: make them spend lesser time (a maximum of 20 seconds; with the exception of Asamoah Gyan, of course) jubilating to ensure they don't suffer a bitter aftertaste as that which John Brooks and his band of 'kokonsa' Americans treated us to on June 16.
Thou shall learn and recite the national anthem 'by heart'...

It hurts a little - nay, a lot - to see a Black Stars player who has racked up in excess of ten international caps unable to sing the national anthem, and especially so with the 'obroni' guys who opt to represent Ghana. It is even sadder that these - notably, Adam Kwarasey and Kevin-Prince Boateng - would enthusiastically sing, clap, and dance to 'jama' during the team's leisurely hours and yet fail to recite a line of patriotic songs. If the pair are ever to return to the Stars' fold, their ability to sing the national anthem properly should be a non-negotiable condition. Nothing les would be acceptable.
Thou shall not bewitch a teammate...
'Juju', if former Ghana coach Goran Stevanovich's claims (post-Afcon 2012) are to believed, is rife in the Stars' ranks. We've heard the tales, verified or otherwise, over the years. That unfortunate trend - if indeed it does exist - ought to come to an immediate end, and this rule would be sure to keep any pigeon's feathers and 'holy water' out of any player's personal effects the dressing room.
Thou shall not move your coach to tears...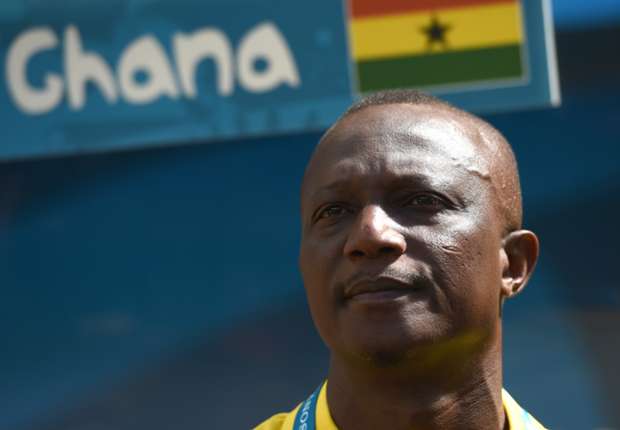 Much as it seems unimaginable, plenty are the rumours that the behaviour of certain players moved Ghana coach Kwesi Appiah to tears at least once while Ghana's adventures in Brazil lasted. If true (and I hate to believe it is), Ghanaians just don't wish for anymore of such occurrences. Why make the big man cry, eh?
Thou shall wear no boxer shorts on the pitch...
This writer never really understood why footballers seemed eternally obliged to wear tight-fitting underpants during football matches until Portugal's William Carvalho, quite literally, caught Ghanaian youngster Jordan Ayew pants down when Ghana played Portugal at the latest Mundial. The relative looseness of Ayew's rather expensive-looking boxer shorts (Burberry, was it?) ensured the world saw on live television just how well-endowed the Lorient forward is in his nether regions. It was an embarrassment to Ayew, as well as a lesson for his Ghana teammates: efficiency (sporting underwear) over esthetics (luxury underwear) any day.
Thou shall take what is given (don't be an Oliver Twist!)...
It is largely public knowledge now that Ghana's footballers demanded more in appearance fees/winning bonuses than national football authorities had been prepared to pay. Twenty-three Oliver Twists isn't exactly what the country's football requires at present. Learn to accept whatever is offered you, boys - even if nothing!
Thou shall not contradict the officials' version of incidents...
Some of these Ghanaian footballers (particularly the 'obroni' lot) need to learn a lesson or two regarding how the 'blame game' plays out in this country. Irrespective of how much an elderly person might have wronged a junior in a feud, the fault almost always lies squarely with the latter. Don't ask how that works; it's just like that. And even if you'd need to send your own opinions/version across, just don't be too loud or brash about it. It's the reason why the likes of Sulley Muntari, Kevin-Prince Boateng and Adam Kwarasey would probably never again get called up for Ghana.
Honour your technical/management team members so your days [playing for Ghana] would be long...
This adaptation of the famous admonishment at Exodus 20:12 holds almost as true as the original. Only those thoughtful enough not to vent their frustrations on their superiors (by breaking bottles, slapping management committee members, abusing coaches verbally, playing 'Commando', et al) would enjoy a truly lengthy and fulfilling international career anywhere in the world, not least for Ghana.


Goal Ghana has its own

and

account, so for all the latest news and features on Ghana football follow us by clicking on the above links