FEATURE
By Sammie Frimpong

When former Ghana skipper Kwesi Appiah got appointed as coach of the Black Stars in April 2012, many a local coach jumped in joy. And, quite reasonably, so did most home-based footballers.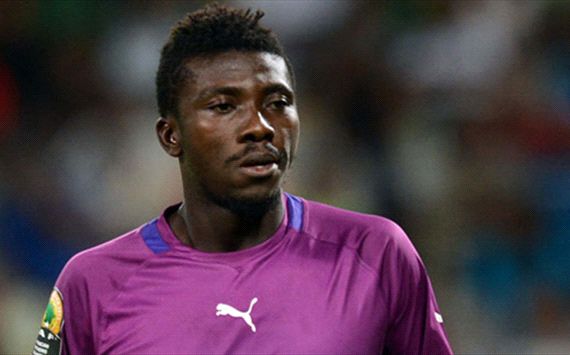 BRAZIL....? | Time will tell for Adams

For the latter, it marked the birth of a new dawn, one that would see Ghanaian players earn call-ups to the national team on the basis of how good they are, not where they play.
For long, local footballers had been sidelined, while the 'professionals' - a term erroneously used by some in referring exclusively to those Ghanaians playing outside - had hogged the attention and international caps. With one of their 'own' installed, things were thus expected to change significantly.
Two full years later, they haven't; not from the perspective of this writer, anyway. Brilliantly as he has handled his job thus far, Appiah has failed with respect to his responsibility towards local players. Perhaps not as spectacularly as some of his predecessors, granted, but he has failed nonetheless. Throughout Ghana's 2014 World Cup qualification quest, only a relative handful of home-based footballers - notably Mahatma Otoo, Daniel Adjei, Fatau Dauda, and Rashid Sumaila - were called on. Incidentally, none of those named identifies Ghana as home (football-wise) anymore.
The Stars' sole Nations Cup campaign under Appiah's watch, in 2013, had only four [former] domestic footballers in the squad, just one of whom - namely goalkeeper Dauda - featured as a regular. That Appiah travels (or at least travelled) extensively to the local league centers to scout any quality talent there might be renders the numbers he has deemed worthy thus far quite underwhelming.
Then again, it is not as though there has been an awful lot of eye-catching material to pick from, is it? The best ones typically leave before they fully land on Appiah's radar and, when they finally gain inclusion in the Black Stars, they do so bearing the hallowed 'foreign-based' tag proudly around their necks.
The African Nations Championship (CHAN) organised in South Africa earlier this year highlighted this rather lamentable dearth. Make no mistake: Ghana's run to the finale of that tournament had little to do with whatever extraordinary ability possessed by the local Black Stars. Credit that bit of success to the team's collective will and a good dose of fortune instead.
Still, that in no way masks Appiah's own failings, neither does it excuse him from righting the wrongs ahead of the 2014 World Cup. Some local players have stood out in recent memory, among them goalkeeper Stephen Adams who appears to have staked a firm place in Appiah's plans after excelling at the 2014 CHAN. Adams aside, there are a few others who also merit consideration.
Should Appiah look hard enough, he would find these gems, sparse and scarce as they might be in a field that remains disappointingly raw.


Goal Ghana has its own

and

account, so for all the latest news and features on Ghana football follow us by clicking on the above links