EXCLUSIVE
By Sammie Frimpong

Dentaa Amoateng comes across as a very distinguished personality, for unlike most Jacks-of-all-trades, she really is a master of most.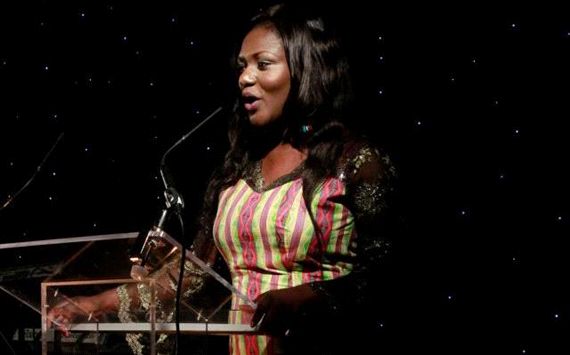 She describes herself largely as her Wikipedia profile does: actress, entrepreneur, presenter, advocate, trained nurse, and musician. And, she is a mother, too - only that you won't find that on the free internet encyclopedia, of course.
Born in Juaso, Ashanti, Dentaa moved with her family to the United Kingdom as a five-year-old, where she was bred and schooled. Since embarking on her professional career, Dentaa has made huge, significant strides in British and Ghanaian society. Her most notable work, though, has been in relation with the GUBA (Ghanaian UK Based Achievement) Awards - founded in 2009.
GUBA promotes the contribution of Ghanaians to the world and to enthuse growing generations of Ghanaians to strive for success. Dentaa highlights the awards' rationale some more. "Much as it is great to have celebrities as role models, having successful people within your community shows just how achievable one's own dreams are, and that is basically what the GUBA Awards seek to prove."
Then there is the GUBA Foundation, a multi-faceted charity arm that focuses on children with autism [a complex developmental disability], via which Dentaa is also reaching some noble ends.
Commendable as those initiatives are - and Dentaa has won much acclaim for them, including recognition as one of the 'Young Social Entrepreneurs of the Year' at the annual Future 100 Awards (2011), as well as the African Women in Europe (AWE) Award for 2013 - she is of interest to us for still another reason: football.
"Football is Ghana's national sport, and it is something that I enjoy watching, especially when it involves our national team. Domestically, I am a big fan of Kumasi Asante Kotoko, while Tottenham Hotspur are my favourite English club. When time permits I enjoy going to watch them [Spurs] with my two boys," Dentaa proffers to Goal Ghana.

"I played football a lot when I was in school as a striker," she adds. "And although admittedly not quite as good as, say, Asamoah Gyan, I can say I gave the goalkeepers a tough time back then. It is a big part of my work, too, as I have quite a few professional footballers as clients."
Indeed 'a few' clients is all she might have - and that, even by modest Dentaa's standards, is an obvious understatement - yet she has enjoyed working relationships with a great many football superstars, mostly of African vintage. Dentaa cares to name a handful and, when she does, they are as renowned as they come:
"Asamoah Gyan, Kwadwo Asamoah, Christopher Samba, Rachel Yankey, Yakubu Aiyegbeni, Anton Ferdinand, Benjani Mwaruwari..." she rattles the names forth.
And there are many more, but one among those named, Ghana forward Asamoah Gyan, clearly stands out for special mention. She is, after all, the 'Baby Jet's' manager.



It has been very interesting working with Gyan and an absolute pleasure. A charismatic character, Gyan is a lot of fun to be around as he is very down-to-earth. It is a shame that not many people know this about him






- Dentaa
Ghana's all-time leading scorer - although, of course, there are some who still doubt that claim - has a reputation of being an easy-going fun guy on the pitch as well as off it; to many, he hardly fits the stereotypical image of a spoilt, snobbish, affluent football star. To confirm, though, let us find out from the one person he works in closest proximity with, shall we?
"It has been very interesting working with Gyan and an absolute pleasure. A charismatic character, Gyan is a lot of fun to be around as he is very down-to-earth. It is a shame that not many people know this about him but Gyan supports a lot of charities in Ghana and he currently has one of his own called 'Water For You', which provides clean water to remote villages in Ghana," Dentaa answers, revealing even more of her favourite client's - and favourite footballer's - brighter side.
Gyan isn't the only Ghana international with whom Dentaa has been publicly involved, though; Barnsley's Emmanuel Frimpong is another. Like Dentaa herself, Frimpong moved from Ghana's Ashanti Region to the UK while still very young and had the option of playing for England while starting out at Arsenal. The English actually did call, yet once Frimpong had showed intent of playing for his country of birth, Dentaa, ever the patriot, helped sway his head further toward the direction the player himself had chosen. Just what did the switch involve, though?
Dentaa tells it best.
"It was a difficult period especially for Frimpong as England wanted his signature, too. He had, at the time, been called up to play for the England U19 squad against Slovakia but suffered a ligament injury. I would have supported him in any decision he made but was very happy he chose to play for Ghana. Now I hope to see him at the 2014 World Cup."
Dentaa expresses belief that, although Frimpong's star has considerably dimmed since his heady beginnings as a youngster resulting in his lack of regular action for Ghana, the 22-year-old's no-nonsense approach and sheer physical power would boost Ghana's chances at the World Cup, should he be considered for a call-up by Black Stars coach Kwesi Appiah.
Still on the summer's World Cup action, Dentaa expresses her convictions regarding how far Ghana could go at the tournament - and some very firm ones, too. Hear her: "I am hoping we can reach the semi-finals and go on to win it."
When quizzed on which players could make her lofty prospects see fruition, Dentaa cites the usual, vastly experienced 'suspects': Gyan, Sulley Muntari, Michael Essien, Kwadwo Asamoah, and Kevin-Prince Boateng. However, she does include a few others who, in her opinion, could also prove significant influences, namely, Abdul Majeed Waris, Andre Ayew, and Harrison Afful. "These players are very important to us as they have all played in major tournaments," she explains.
Don't doubt her, though; Dentaa does know her football. And perhaps that is why she has been appointed Special Advisor to the Ghana Secretariat for the Brazil 2014 World Cup on matters concerning Marketing and PR under the Ministry of Youth and Sports. Trust her to deliver in that regard, too.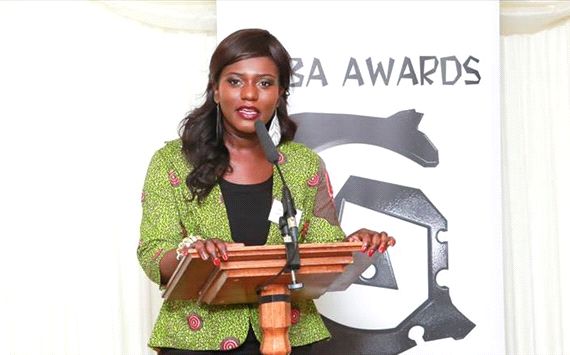 On the pitch, though, is she any good?
"Er, I recently had a quick playing session with Asamoah Gyan while we were in South Africa last week," she tells with a hearty laugh. "You can watch it on my Instagram and let me know how I did."
Well, do yourself a favour, dear reader. Look it up for yourself first-hand and judge Dentaa the footballer. Before the interview ends, however, Dentaa shows her admiration for the fine work Goal Ghana does with some kind words.
"In providing football news about Ghanaian footballers to the Ghanaian community and the world, you are really doing a great job of promoting talent."
Now, those are sentiments I believe you do agree with, don't you?


Goal Ghana has its own

and

account, so for all the latest news and features on Ghana football follow us by clicking on the above links