COMMENT
By Sammie Frimpong

If any footballer was born to play in Italy, few fit the bill more than Michael Essien does.
His style certainly suits Italian football's DNA to a fault: battling, energetic, sinewy, uncompromising, full of sheer industry, and armed with an insatiable will to win.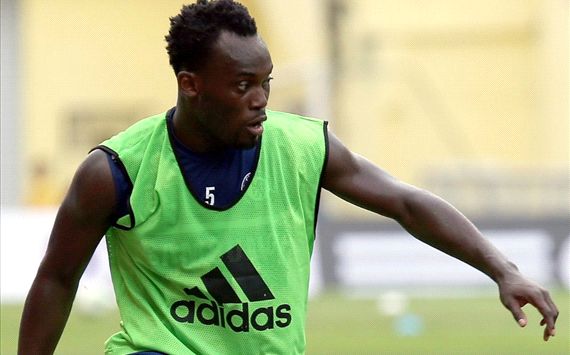 SET FOR SERIE A | The 'Bison' is ready to take Italy by storm
By design, Essien seemed tailor-made for a spell on the peninsula at some point in his career and, thankfully, that time is finally due, with the former Lyon star sealing a move to giants AC Milan on Monday.
JOURNEY TO ITALY
Until his free transfer to Lombardy which was announced on Friday, Essien had been out of the picture at Chelsea - a club he joined in 2005 for a then African record fee - for a considerably lengthy while. A bout of injuries, starting circa 2009, gradually eroded the regular spot Essien had enjoyed in the Blues' first team for years. His recovery coincided with a period in which Roman Abramovich, the club's billionaire patron, had sought to dismantle the vestiges of the old Chelsea setup - of which the 'Bison' was a key component, of course - and replace it with a younger, fresher bunch of talent.
Consequently Essien joined longstanding mentor Jose Mourinho on loan at Spanish club Real Madrid for the entire duration of season 2012-13 where he was briefly revived by the generosity and belief of a very familiar face. The return of the pair - self-proclaimed 'father and son' - to London in summer of 2013 seemed to have boosted Essien's prospects of re-establishing himself as a Chelsea regular. Quite inexplicably, though, the 'Special One' suddenly appeared to retain little faith in Essien's supposedly waning abilities and failed to include the Ghanaian in Chelsea's squad for this season's Uefa Champions League group stage round of games, while using him only sparingly in domestic competitions.
The writing was ominously clear on the wall, wasn't it?
Essien, apparently, had nothing left in his tank to offer a club to whom he had committed selflessly for the most part of eight long years.
Instead of seeking one of those French, American or Gulf clubs willing to grant 'worn-out' superstars a hefty pension, however, he has opted to join one of Europe's elite leagues: the Serie A.
WHY MILAN?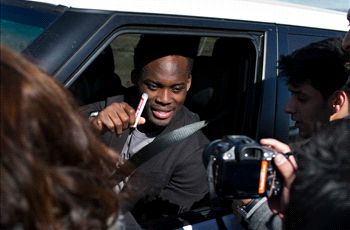 "Essien might not exactly be the man to provide the dramatic turn in fortunes milanisti are crying out loud for at present, yet he could certainly provide the spark"
The club Essien has joined, AC Milan, badly require some resuscitation themselves this season. The seven-time European champions have had to endure a torrid time thus far, especially with regard to their domestic affairs. Freshly eliminated from the Copa Italia and ranked 11th on the current Serie A standings - several points away from securing a place in Europe next term, in fact - the Diavolo are arguably breaking down as much as they are building up.
Yet it could be in the throes of mutual adversity that club and player could find each other a perfect match under the present circumstances. Essien has a point to prove to those who have dismissed his career as having already gone downhill, and nothing gets him going harder than a good challenge.
Ahead of the summer's World Cup action - during which his place in Ghana coach Kwesi Appiah's plans is almost a given, bar any unforeseen happenings - Essien is certain to work his socks off in characteristic determined manner as he strives to reach peak form and fitness. Teaming up with long-time international colleague Sulley Muntari at his new club would also work in favour of either player as both seek a final hurrah at the Mundial. Incredibly versatile as he is, Essien, essentially an enforcer, would provide much of the steel Milan have often lacked in the middle, while also capable of helping resolve the side's well-documented defensive frailties.
Essien might be aged a ripe 31 now, yet that should not be an obstacle to his success at Milan of all clubs. The San Siro outfit has had its better players in recent years mature like fine wine, consistently delivering virtuoso, logic-defying performances even while considerably beyond football's unwritten age barrier. Newly-appointed Milan manager Clarence Seedorf, himself an evergreen Rossoneri for a whole decade, played well into his thirties, having benefited immensely from Milan's scientific methods of preserving and extending the shelf-life of its veterans.
Essien might not exactly be the man to provide the dramatic turn in fortunes milanisti are crying out loud for at present, yet he could certainly provide the spark to rekindle a faltering domestic form and fuel a Champions League dream that has yet some life remaining in it.
A match made in heaven it is, then.


Goal Ghana has its own

and

account, so for all the latest news and features on Ghana football follow us by clicking on the above links