FEATURE
By Nana Frimpong

Kevin-Prince Boateng's move from AC Milan to Germany's Schalke 04 on Friday certainly blindsided most, coming just days after he had scored a fine brace against PSV Eindhoven that powered the Rossoneri to the Uefa Champions League's group stages.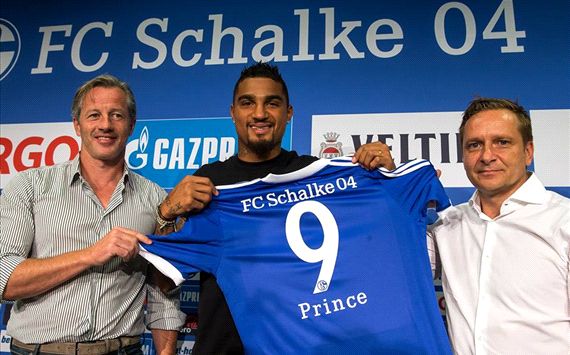 SURPRISE MOVE | The Prince at Schalke 04
Then again, the German-born Ghanaian is not exactly football's most predictable character so the shock proved a little padded. As the surprise element steadily wears off, though, Goal flips through the pages of Boateng's eventful three-year calendar at Milan and highlights five of the most memorable dates.
MAY 14, 2011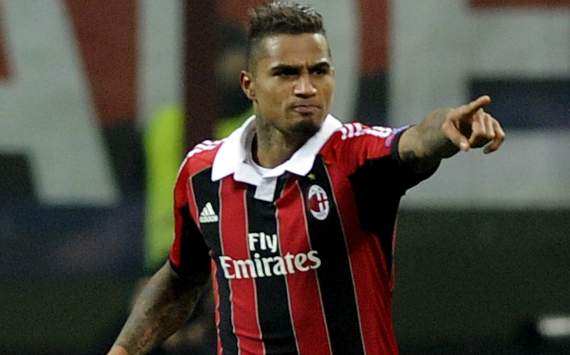 With a handful of games to the end of the 2010-11 Serie A season, Boateng made a bold promise to do Michael Jackson's 'moonwalk' in celebration if Milan successfully claimed an 18th Scudetto. When the trophy was indeed presented to the team after its final home game against Cagliari in mid-May, he made good his word. Not only did he do the famous dance as pledged, but he did so in full MJ gear - complete with sparkly black jacket, white glove, matching armband, and fedora - and, for well over a minute, turned the San Siro pitch into the Staples Center stage as he danced to the deceased pop star's 'Billy Jean' tune, with his joyous team-mates and Milan faithful cheering his every step from start to finish.
OCTOBER 23, 2011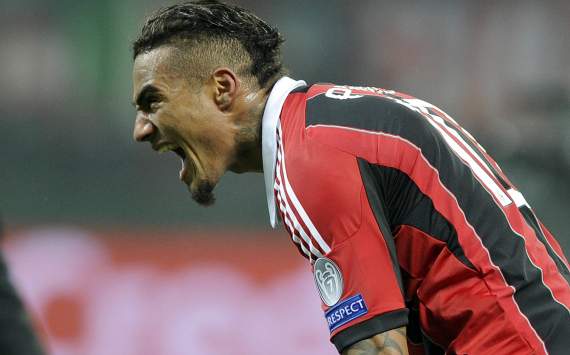 Boateng rarely ever found himself left on the bench for Milan once he had established himself as a regular, yet on one of those few occasions he missed out on a starting berth, the experience triggered a performance to remember, perhaps his finest in a Milan shirt. The ex-Dortmund star emerged as a super-sub at half-time to strike thrice in 14 minutes against Lecce, thus reversing a 3-0 deficit incurred by the defending champions in the first 45 minutes and earning his place as only the second player ever to register a second-half hat-trick in Serie A history. Mario Yepes scored one more goal to complete a hard-fought yet highly memorable comeback for Milan. Epic.
NOVEMBER 23, 2011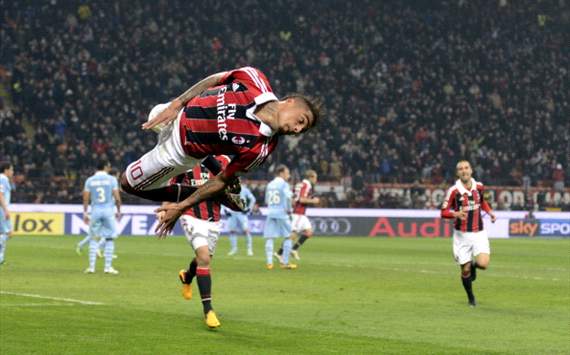 Exactly a month after his treble, the former Portsmouth midfielder added another spectacular memory to his red-and-black scrapbook against FC Barcelona in a Champions League home game in Milan, one the Catalans eventually won 3-2. Picking a loose ball on his chest in the 54th minute and bringing it down with some skill, Boateng struck it forward adroitly with the heel of his trailing foot, sprinted past a befuddled Eric Abidal, and hit a precise, venomous shot at hapless Victor Valdes' near post. One for the album, definitely.
JANUARY 3, 2013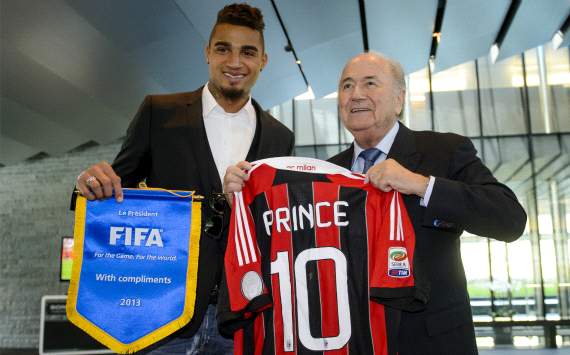 As implied before, the midfielder absolutely detests having his ego hurt, and he reacted in a manner that divided opinion when Milan played Lega Pro 2 side Pro Patria during a mid-season friendly earlier this year. Boateng and his black Milan colleagues had been subjected to racial chants all game, and when it would not be tolerated any longer, the 26-year-old tore his shirt in anger, kicked the ball high into the stands, and walked off the pitch. His team-mates took the cue and followed, ultimately leading to an abandonment of the match before proceedings had even reached the half-hour mark. The incident got Boateng quite a few friends, with Fifa and the United Nations appointing him to anti-racism/anti-discriminatory ambassadorial roles.
AUGUST 28, 2013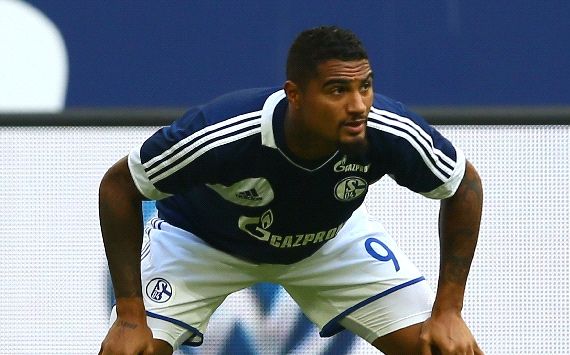 The display with which Boateng signed off for Milan, against PSV, was quite special. Ever the flamboyant footballer, the German-born Ghanaian managed to bow out in style, contributing one goal either side of a Mario Balotelli finish to round up a 3-0 result that gave Milan a 4-1 aggregate score over the Dutch outfit and place the seven-time European champions in good stead to realise their continental objectives. Little did Milan fans realise at the time that their 'Prince', with that impressive show, was delivering the best possible arrivederci.
Goal Ghana has its own

and

account, so for all the latest news and features on Ghana football follow us by clicking on the above links