Manchester United
striker
Wayne Rooney
is the best player in the English Premier League, according to Ghanaians who took part in the 2012 Barclays Global Fans Survey.
Some 250 Ghanaian fans were part of over 30,000 Barclays Premier League fans from across 200 countries who voted for the England international.
The survey is the third of its kind having previously been held in 2005 and 2008.
Rooney topped the vote by Ghanaian fans with 30% of them voting him as the best current player in the Barclays Premier League whiles 13% of the fans voted Danny Welbeck and Tom Cleverly as the most exciting new prospects over the next five years.
"It's great to be recognised by the fans in this survey. I get messages from fans all over the world so I know how popular the Barclays Premier league is outside of the UK," Rooney said.
Robin van Persie polled 19% as against Chelsea's Juan Mata's 9% in the survey. According to the Ghanaian fans, Ryan Giggs (28%) is the best Barclays Premier League player of all time with Arsenal legend Thierry Henry (9%) coming in second.
Manchester United manager Sir Alex Ferguson once again topped the poll as the fans' favourite manager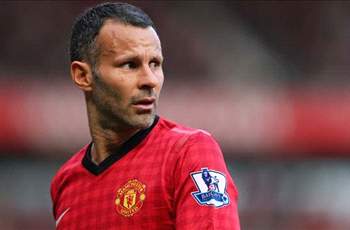 after garnering 48% of the votes.
However, Real Madrid coach Jose Mourinho, popularly known as the 'Special One' is the manager fans are desperate to welcome back with open arms as 63% voted for him.
The fans poll, published by Barclays, official sponsor of the Barclays Premier League, highlights for the first time in Ghana the massive impact of social networking sites on the way people support football. Facebook and Twitter are now cited as the second and fourth most popular online platforms for fans to follow their team (75% and 33%), behind club websites (77%). Facebook overtook football news sites (74%) as the second most popular way to follow a team.
The survey was undertaken during 2012 and was set up as a 'poll' of Barclays Premier League football fans through a designated website where the poll was hosted.