| | | |
| --- | --- | --- |
| | GHANA | "Ghana won't burn and God will be with us," Stephen Appiah. |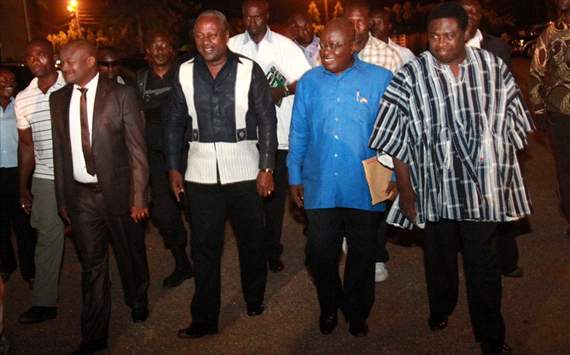 KWESI APPIAH – Black Stars coach
Ghanaians are peaceful and it is important that we do not allow ourselves to get into any trouble during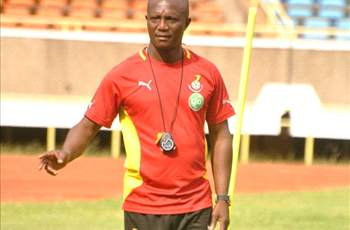 Election Day. We need peace during and after the elections and I pray that everyone will go and vote peacefully and may the one that God has chosen win the election. Ghanaians who are eligible to vote should do so and go home peacefully and for the youth who are the future of the country they shouldn't indulge in anything that will bring about trouble in the country. We have to think about our children and their future. We have to make Ghana a better place and we must all stand up against conflict.
ABEDI PELE – Former Ghana captain
I strongly believe Ghana will once again prove to the world that we have come of age. Ghanaians love peace. Parents want to see their children playing football on the streets and at the open places. Conflicts take away all these exciting sceneries. We are not going to fight. I'm calling on the youth in particular to avoid any chaos. We have to vote in a peaceful atmosphere and make sure our children enjoy an environment conducive enough to let them develop. Let's avoid conflict on December 7.
STEPHEN APPIAH – Former Black Stars captain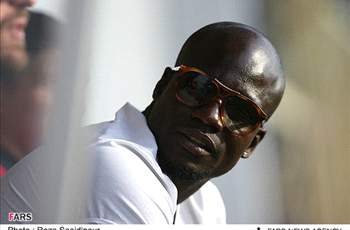 We don't have to fight to elect a leader. We need peace and that is the only thing that will guarantee our continuous love for football in this country. Ghana have made a name for herself in the area of politics and football and we must not allow a day to take away all these achievements. I am for peace and everyone has to stand up for peace on Election Day. We have to vote peacefully and accept whoever comes out as the winner. Ghana won't burn and God will be with us.


SADAT BUKARI – Astra Giurgiu (Romania)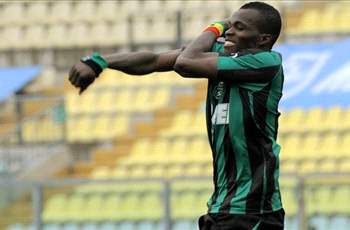 As we head into this year's elections my only advice to our leaders and the people of Ghana is we must develop and maintain the capacity to forgive. He who is devoid of the power to forgive is devoid of the power to love. There is some good in the worst of us and some evil in the best of us. When we discover this, we are less prone to hate our enemies. Darkness cannot drive out darkness; only light can do that. Hate cannot drive out hate; only love can do that and with the love in our beloved homeland Ghana, may Allah grant us divine peace in the coming days.
ISAAC COFFIE – Chievo (Italy)
: "I will plead with all Ghanaians to exercise their franchise in a peaceful and fair manner. I hope everybody will develop the spirit of tolerance before, during and after the elections. Let's once again be an example to the whole of Africa and the world. May the better candidate win the elections."
SAMUEL OSEI KUFFOUR – Former footballer
Ghana is only one and we have to protect it. Elections are meant to elect leaders and not to foment trouble.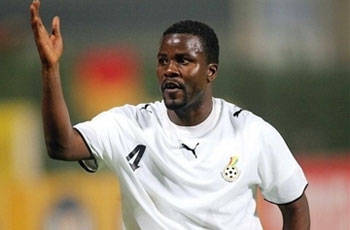 We need peace to enjoy football. We should not allow ourselves to plunge this country into chaos. Ghana has been a shining example in the area of democracy and has remained an enviable country so we need to consolidate this and tell the world that we have come of age. I am for peace come December 7.
ERIC BEKOE – Berekum Chelsea (Ghana)
: "In life you never cherish what you have unless you lose it. I am a witness of what happened in Egypt. This upcoming election never let someone use you as a tool for war. Remember mother Ghana is a shelter to all nations and heaven on earth. On election day, when you finish voting just go home in peace and sleep. Don't waste your precious time on argument. I know 90% of Ghanaians are GOD fearing people and won't pray for war, but as the saying goes as you advise cat also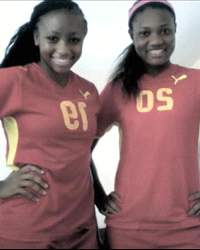 advice the meat. May GOD help us all."
FLORENCE DADSON – Black Princesses (USA)
: "All over the world, women and children suffer a lot in times of conflicts. Sadly, they are not the ones who start these conflicts, but they go through a lot of hardships. Fellow Ghanaians, please let's think about our mothers and go into the election peacefully. There is no need for us to fight. Ghanaians are known as peace loving people and we have to let the world know we respect life and we'll not let a single blood spill for power. I love Ghana and I pray and hope all will go well on December 7."
DOMINIC ODURO - Chicago Fire (USA)
Peace, that's all we seek during this election period. As a fellow Ghanaian, I believe we are the most peaceful nation in Africa with a high class of democratic governance. We have come this far due to the toil that we (our fore fathers) went through to make our country a better place to live in. As we are about to take the polls to vote for our next leader, I edge Ghanaians to vote, to go out there and exercise your power as a true citizen of our great nation. Let us as one people make this election a peaceful one. Always remember, your vote is your power. No violence, riot or chaos during this period. Let us keep this nation peaceful to put our dear country high and above all other nations. God Bless us all. God bless our country Ghana.
YUSSIF CHIBSAH –Djurgårdens IF (Sweden):
"All too soon the election is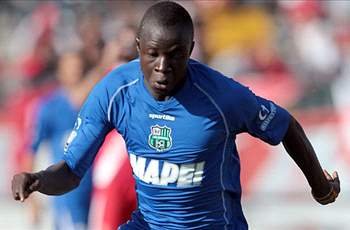 here with us. We pray to God for His guidance, protection, understanding and the wisdom to choose the right leader as Ghana take a decision to elect our next leader over the next four years. I therefore want to use this medium to plead with Ghanaians to learn a lesson from Mahatma Ghandi's quote: "I object to violence because when it appears to do good, the good is only temporal, the evil it does is permanent." When you cheat or kill to win an election, you only rule for four years or eight years maximum, which is the temporal good but the dead dies forever and the violated might live with it forever and that is the permanent evil. Ghana need and love everybody for a better 2013, let's all vote wisely and peacefully come December 7. Assalamu alaikum."
JOHN PAINTSIL – Hapoel Tel Aviv
"I raise my hands in support of peace and I will always be for peace. Ghana needs me and I need Ghana. I will call on all the youth of Ghana to avoid any wrongdoing on Election Day. Vote wisely, avoid chaos and let's finish this exercise united than ever. Let's all promote peace. We can't afford to see our women and children dying. We have to protect them and the surest way to do so is to avoid conflicts."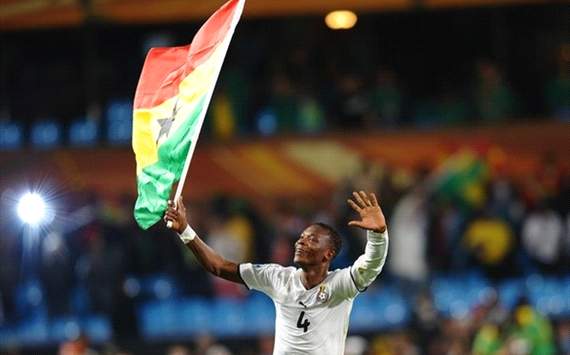 ODARTEY LAMPTEY – Former footballer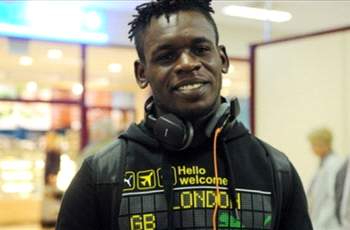 "Without peace no one can live a happy life. Peace is paramount and we have to protect it. I am admonishing the youth of this country to stay off any act that will derail the peace and tranquility that we are enjoying. Ghana has done this before and I am very confident we'll sail through successfully."
EMMANUEL CLOTTEY – Esperance (Tunisia):
Peace, peace, peace is all I pray for this election. We need Ghana and we should not disappoint the world. All eyes will be on us and this is a perfect opportunity to prove to the world once more that Ghana have come of age. I see a Ghana smiling after December 7 and not a Ghana wailing. We should vote for peace. We must not allow anyone to use us for political gains. We are one and elections should not divide us.