ANALYSIS
By Joshua Ansah
Ghana
international
Kwadwo Asamoah
completed a move from
Udinese
to
Juventus
this week and that has been hailed by many including a top Ghanaian politician as a good move.
But before the midfield creative hub of the Black Stars settles at Turin,
Goal.com Ghana
takes a look at five reasons why he can be a hit with The Old Lady.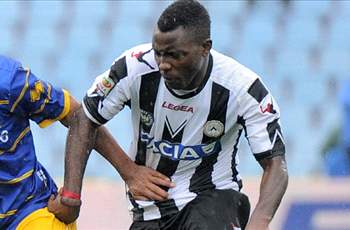 In an era where genuine box-to-box midfielders are dying out, the midfielder is part of a rare breed. The Ghanaian runs the length of the pitch during each game and puts in a shift at both ends of the pitch. He is a willing runner and gets about the pitch very fast both for defensive and offensive duties.
He is always present at both ends of the pitch trying to sniff out opposition moves at the edge of his box and arriving late in the opposition box to cause havoc as highlighted by Udinese's third goal against Palermo last season. Asamoah's work ethic makes him an asset to any team and is mainly responsible for his success at Udinese. This attribute will go a long way in making him successful at the Turin-based club.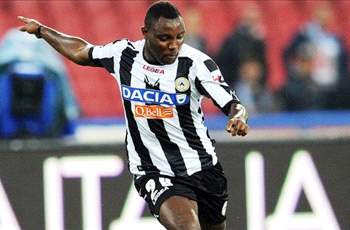 He is a very technical player who does his best for the team both offensively and defensively. He managed 36 interceptions over 31 Serie A games as well as five blocks from shots, 60 clearances and 81 tackles. Asamoah positions himself well whether it is in anticipation of an opposition pass, to free up space for a colleague or even to disrupt an opposition passing move.
Nevertheless, he also moves the ball forward as much as he can and knows how to find a man from deep. He is the type of player whose name may not appear on the assist sheet a lot, but he is always present in moves leading to goal scoring chances. He works as a great link between defense and attack.
3. PASSING AND DRIBBLING ABILITIES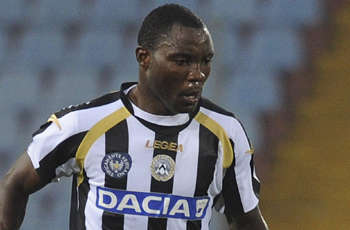 As a midfielder, passing is an attribute that you have to master and Asamoah has done just that. Whether it is a 40-yard pass from just in front of his own box or a short pass across the pitch, the 23-year-old hardly gives possession away. Add that to his uncanny ability to get past his man and you have a very good midfielder. The Ghanaian is deceptively skillful and very good at going past his opposite number culminating in him getting fouled a lot of the time.
He was Udinese's most fouled player in the Serie A last season, going down 77 times. His passing statistics may not rival the best in the world, but when it comes to switching from defence to attack his passing and dribbling skills are superb.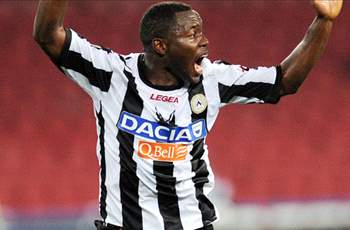 Asamoah is a hugely talented footballer but possesses something very rare in the modern day footballer - humility. It is evident both on and off the pitch how humble the player is. He never goes glory hunting on the pitch and is comfortable doing his part behind the scenes. Most regard him as Udinese's second best player after di Natale, but it was hard to tell with the way he carried himself.
He rarely talks and anytime he speaks to the media he made the headlines. The Ghanaian is a coach's type of player who follows instructions to the letter and seldom causes unrest in the team.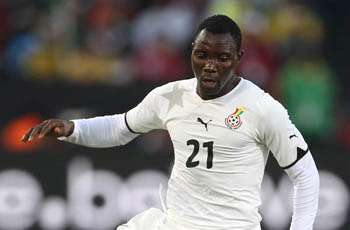 Asamoah's abilities make him a prospect for various positions on the field – he can play in central midfield and can also be at the left. At national level he plays behind the striker or on the left wing and occasionally occupying the central midfield role.
He can also play on the right of a midfield three or as a right attacking midfielder with the sole aim to cut in and cause havoc - a role which he assumes when playing behind the striker for Ghana. Asamoah's ability to play across the midfield also makes him a very valuable asset for his team and a success story waiting to be written.