| | | |
| --- | --- | --- |
| | GHANA | "I hope Goal.com Ghana will give a voice to every player," John Paintsil. |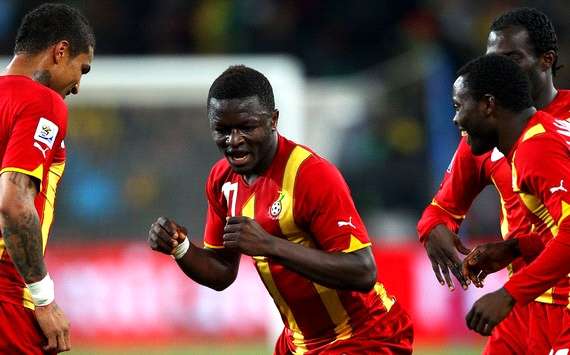 Endorsement from Ghana captain
"The development of Ghanaian football needs to continue and having a major foreign football site like Goal.com open in Ghana can only be of help. We are all working to make our nation great and if this site can bring us exposure and interest, then I say 'Welcome to Ghana, Goal.com,"
John Mensah, Lyon and Black Stars captain.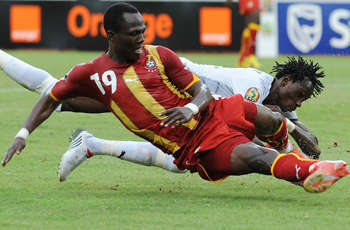 "It is refreshing news, especially to every Ghanaian who have longed for this opportunity on the biggest platform to read about their own, by their own. Goal.com has been credible over the years and I have no doubt the Ghana edition will sustain it,"
stated Emmanuel Agyeman-Badu, Udinese and Black Stars
.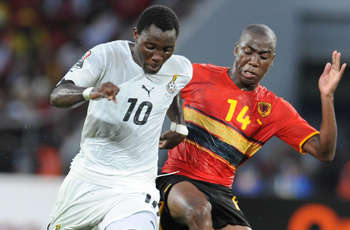 Kwadwo Asamoah, Juventus and Black Stars midfielder: "A very big welcome to Goal.com Ghana and I hope Ghanaians will support such a wonderful initiative. The beginning of everything is difficult, but I'm certain this website will fly and put Ghana where she belongs in international football coverage. I wish you well."
"I first couldn't believe this when I first heard it. Goal.com is one of my favourite websites and to go a step further to write specifically on the local leagues is unique and an opportunity to promote our game. I'm quite anxious to have a look," confessed Emmanuel Baffour, last season's top scorer of the Ghana Premier League.
Ghana football has come of age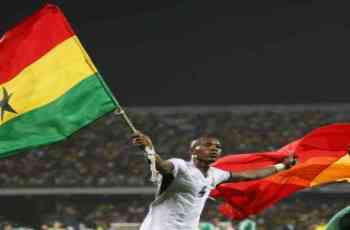 John Paintsil
of the Black Stars believes the arrival of Goal.com's new edition attests to the fact that Ghana football has come of age. "I'm happy because we need to promote our game. There are a lot of talents out there, but no one is talking about them. I hope Goal.com Ghana will give a voice to every player whether home or abroad. It's a good initiative and you have my support," he said.
"Today is another big day in Ghana football. It calls for celebration because those of us playing in the domestic league now have an outlet solely dedicated to us to tell the world what we're capable of doing," Black Stars'
Emmanuel Clottey
said. "I remember being named Goal.com's Africa Player of the Month and I just couldn't stand the calls I had that week. This is coming at the right time and thumbs up to the team."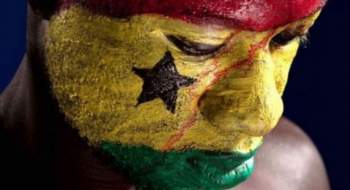 "Goal.com Ghana? That is incredible. Welcome to the world and we hope you will support the local league by raising the standard of online coverage for Ghanaians living abroad to continue to enjoy the game. I have no doubt you'll survive and that will be great. Long live Goal.com Ghana,"
Hearts of Oak's Mahatma Otoo.
"Welcome to Ghana, Goal.com. I hope you can add colour to our game and give more attention to our talented players. Marhaba to Ghana" -
Yakubu Mohammed, AshantiGold striker
"Welcome, Goal.com Ghana. We say Akwaaba for choosing our beautiful country. I hope Goal can help Ghanaian football to establish itself worldwide and unveil the hidden talent we have here in Ghana to the world. Welcome to Ghana once again. Akwaaba Goal.com" -
Joachim Adukor, Gefle (Sweden) and Ghana U20 midfielder.
"I welcome the new Goal Ghana website. Ghana has a rich and wonderful football culture. I hope you can bring it to the wider world" –
Enoch Kofi Adu, FC Nordsjælland and former Ghana U20 midfielder
.
"Goal Ghana is brilliant news for our country. I am happy to hear that our game will have the chance to show itself to the world. Thank you for coming to our wonderful country,"
Nii adjei, Asante Kotoko midfielder
.
"We can follow all the world's football through Goal.com. Now they have given others the opportunity to follow us. Thank you and welcome Goal.com" -
Godfred Saka, Aduana Stars
.
Time to unearth hidden potentials
"I will also want to say welcome to Goal.com Ghana. I hope your good work can bring out the hidden potential in Ghanaian soccer. Welcome once more." -
David Asare, FC Suduroy (Faroe Islands)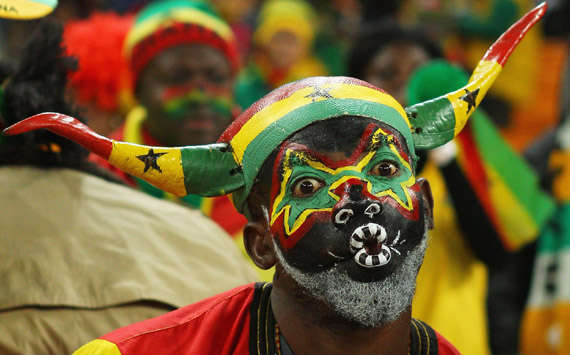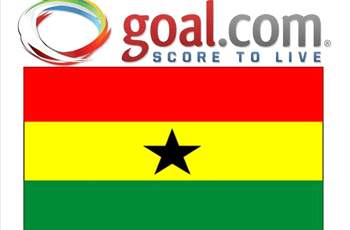 "As a young player in Ghana, I was so happy to hear that an international football site will open here. I wish Goal.com all the best with their new adventure and hope it will help our football develop more," -
Asiedu Attobrah, New Edubiase and Ghana U20
.
"I am excited to hear an international website is coming to Ghana. This is a great move for the progression of football in our country. Thank you and welcome to Goal.com!" -
Moses Odjer, Tema Youth midfielder
.
What are your expectations from Goal.com Ghana? Please send us your views in the comment sections below. We're ready to serve you better.