Several brilliant footballers have illuminated Africa's story at the Fifa World Cup. With each chapter that is opened, one great's face pops up and screams right at you. Here's our all-time best XI of those: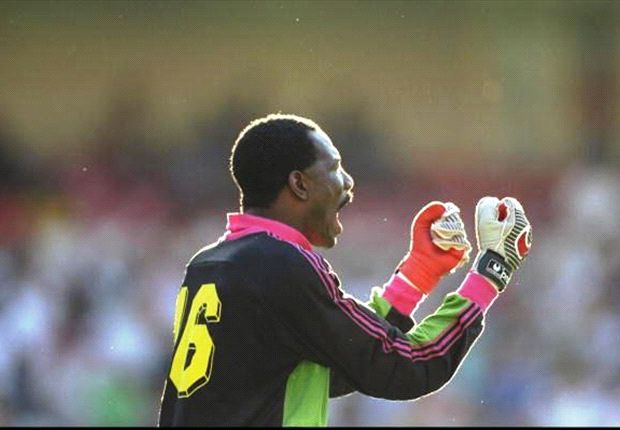 An incredible goalkeeper for the Cameroonian national team for the best part of two decades,
Thomas Nkono
featured at a trio of World Cups but particularly gained renown for himself at the tournament's 1990 edition. His more attacking team-mates might have claimed the plaudits for their goalscoring and creative feats, but it was Nkono's remarkable goalkeeping that propelled his team from behind. As an aside, it was also the one-time Espanyol regular's displays on Italian soil that inspired a certain Gianluigi Buffon, then a 12-year-old fancying a future in the sport as a forward, to opt instead for a career between the sticks. And, as a noteworthy tribute to Nkono's memory, Buffon gave his first son the middle name 'Thomas'.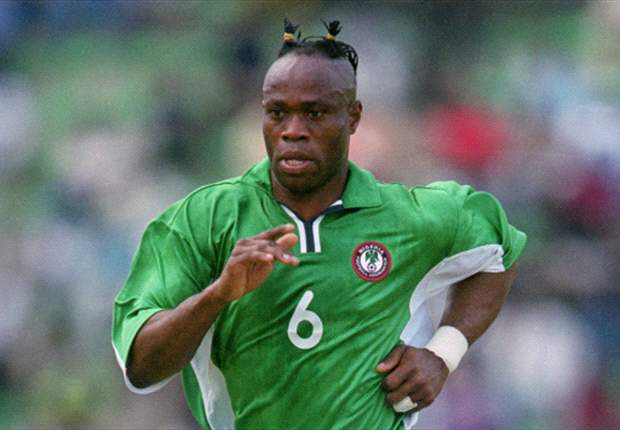 Our three-man defence is very west African in character. Its first member is vigorous
Rigobert Song
, long-time skipper of Cameroon, and cousin of Barcelona's Alex Song. Song featured at four World Cups (1994, 1998, 2002, and 2010), becoming the youngest player to receive a red card at a Mundial (aged 17), and also the first World Cup participant to be sent off twice.
With two World Cup appearances under his belt, Ghana's
John Mensah
could be considered something of a force on the continent. At least he once was. An absolute colossus at the rear during the Black Stars' campaigns of 2006 and 2010, Mensah is a significant figure in Ghana's World Cup history.
For those who saw him play in his prime, there was much more to Nigerian
Taribo West
than just fancy braids and steely physical features. On his day, West was sheer brutish energy, hassling opposing forwards as only he knew how to. West featured in every minute of Nigeria's run at the 1998 World Cup (which saw the Super Eagles top a group that included mighty Spain), and also made two appearances in the considerably less spectacular expedition at the next tournament.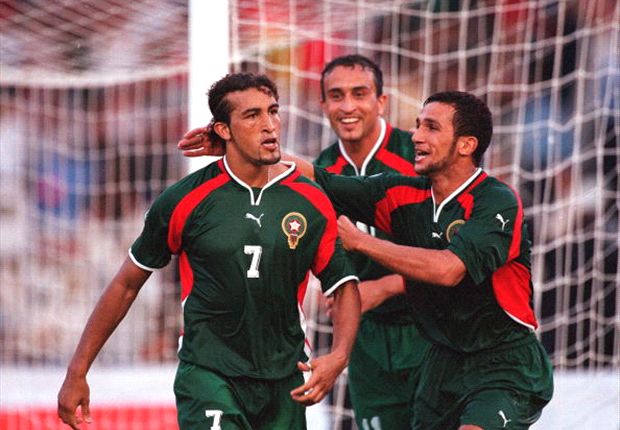 One Nigerian, a Senegalese, and a Moroccan get picked as Africa's finest midfielders at the Fifa World Cup.
Sunday Oliseh
featured for the Super Eagles at the last two World Cups of the 20th century. Oliseh, it would be recalled, scored the screamer that fetched Nigeria a 3-2 win over Spain in their France '98 group opener which set the three-time African champions off on what would ultimately prove an ill-fated campaign.
Pape Bouba Diop
was, along with a few other immensely talented Senegalese footballers of his generation, at the center of the Teranga Lions' dream run during the country's only World Cup outing thus far. A fine finish from Diop in Senegal's first group game saw then reigning champions France sunken, with two more goals against Uruguay following as the Teranga Lions roared to within a whisker of becoming Africa's first World Cup semi-finalists. Not a bad striking rate for one usually utilized as a defensive midfielder.
Moroccan genius
Mustapha Hadji
completes the set, earning his place with some assured performances at the 1998 World Cup, the highlight of which was a peach of a goal against Norway.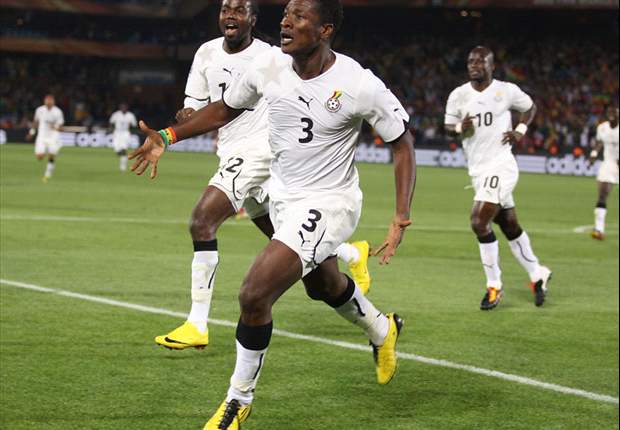 Just how does a striker get into a Fifa World Cup's official team of the tournament without even scoring at that particular showpiece unless he is supremely gifted and brilliant? Well, that is exactly what a 21-year-old
El Hadji Diouf
was circa summer of 2002: supremely gifted and brilliant. On his young shoulders he carried his country towards realising its wildest dreams; even in a gifted bunch of Senegalese internationals, the 'Serial Killer' was obviously the crown jewel. A move to Liverpool followed soon afterwards, and then chaos...
The remaining members of our attacking quartet -
Roger Milla
,
Asamoah Gyan
and
Salah Asaad
- have scored between them 11 of Africa's World Cup goals, and have all earned their places on this team quite justifiably. Milla's goals and unique dance-moves proved an enthralling sideshow during Cameroon's wonderful push at the 1990 World Cup, while netting against Russia at the next competition saw Milla, then 42, become the oldest scorer at a Fifa World Cup. Milla's tally of five goals is only one shy of that boasted of by Gyan - the lively Ghanaian forward who almost put the Black Stars through to the 2010 World Cup's last four, but for a botched last-gasp spotkick against Uruguay, remember him?
And then there is Asaad, one of three excellent Algerians whose exploits at the 1982 World Cup makes them probable candidates for this team's selection, the infinitely more fashionable Lakhdar Belloumi and Rabah Madjer being the others. For scoring a goal more than either of the latter two, (making him his country's topscorer at any World Cup), though, Asaad grabs that sole slot.
SUBSTITUTES
They might have missed out on the starting XI above, but for their efforts at past World Cups, the likes of
Madjer
,
Belloumi
,
Richard Kingson
,
Francois Omam-Biyik
,
Rashidi Yekini
and
Austin Okocha
deserve worthy mentions, too.
Goal Ghana has its own

and

account, so for all the latest news and features on Ghana football follow us by clicking on the above links